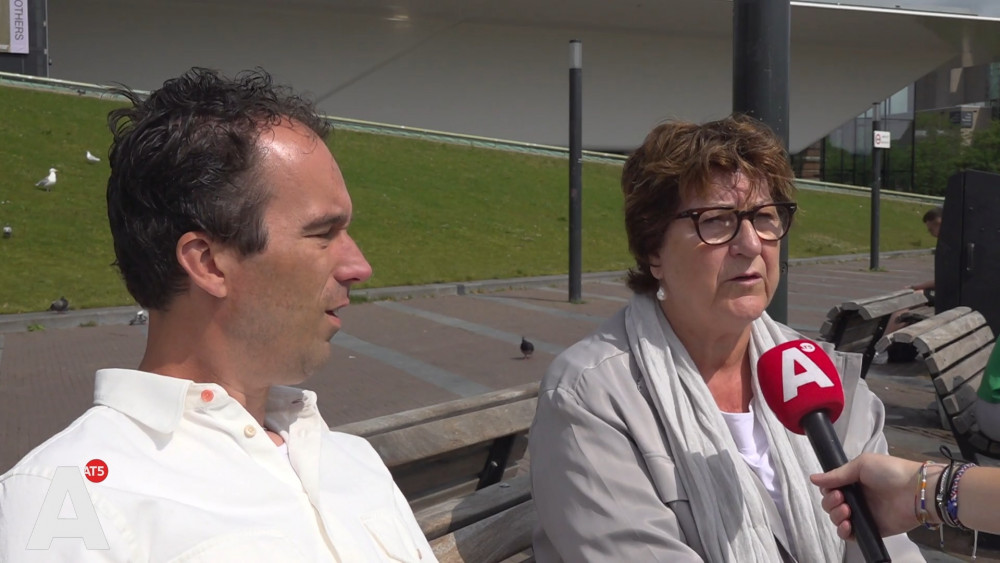 Mixed reactions to Uitmarkt's disappearance: 'I think it belongs here'
Weliky Alberti, Karin Bluemen and even the Red Hot Chili Peppers were at the Uitmarkt in Amsterdam. However, young people in particular seem to have no idea what exactly it is. After 45 years, the cultural event is over, at least in this guise. From next year, the "De Opening" variant will be offered across the country.
The guys AT5 spoke to this afternoon in Museumplein had never heard of Uitmarkt. Older generation Amsterdammers seem very saddened that the Uitmarkt is disappearing from their city. "It's a pity, so close to the Concertgebouw and the Museumplein is beautiful" and: "It must have something to do with money", are the reactions.
Stichting Uitmarkt announced yesterday that the current format will be discontinued. "It just doesn't fit this time around," explains Gerti Odo, a member of the Foundation's board of directors. "When we started, the world was different. Kiosks, brochures, and one permanent place no longer fit that."
For decades, the Uitmarkt has been the event to start the cultural season. Dance, theatre, musicals and music passed. "So we say with pain in our hearts that we will stop," says Gerti Udo.
opening
The new concept, called "Opening," will debut next year. This year there will already be a small-scale version at Carré to present the new event. Sneak Peek Tours are held the last weekend in August to prepare the public for the upcoming cultural season.
Next year, the "opening" will be staged for the first time in a host city, which will remain unknown. Cultural activities will also take place in the rest of the Netherlands, similar to King's Day. "It's really a patriotic campaign, because we think there's a lot of art and culture all over the Netherlands," says Gerti Udo.
"Travel specialist. Typical social media scholar. Friend of animals everywhere. Freelance zombie ninja. Twitter buff."