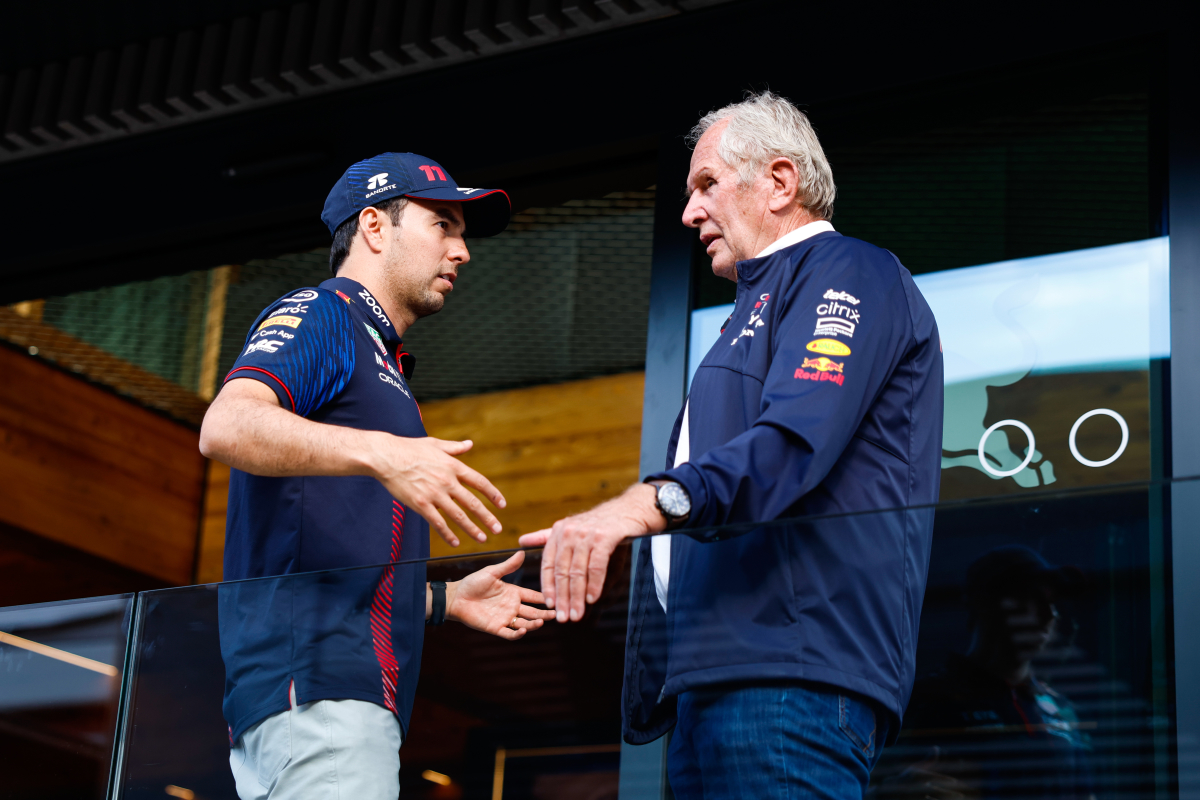 "Mexican fans start petition to sack Helmut Marko from Red Bull Racing"
The storm surrounding Red Bull Racing and Helmut Marko after his latest statement about Sergio Perez's Mexican origins has yet to subside. In the run-up to the race weekend in Singapore, much has been written in Mexico about why the CEO should not be sacked immediately.
The Red Bull Racing CEO was a guest on the Austrian TV show last week Hello TV In Hangar-7. Here, among other things, Perez's changing form and second place at Monza are discussed. Marco described the Mexican's performance in Italy as one of the best of the weekend, but also made several critical comments. This is where it went wrong: "We know he has problems in qualifying. He has fluctuations in form. He is from South America and is not as focused as Max or like Sebastian." [Vettel] "It was," he said, among other things.
Marco's statements
This comment caused a huge stir on the Internet. Not only because Mexico is located in Central America and not South America, but also because commenting on Perez's origins would be discriminatory. There is a lot of anger, especially in the Red Bull Racing driver's home country. For example, the organization behind the Mexican Grand Prix issued a statement that said, among other things: "We at the Mexican Grand Prix express our support for the Mexican driver, Chico Perez. Inappropriate comments have no place in any environment, just as… "This is the case in sports. It is important to take the necessary measures to prevent this type of thing, and we would like to apologize when necessary."
Excuses shapes
Marco actually responded Hello TV In response to his comment he said he didn't mean it that way, but later formally apologized: "I would like to apologize for my offensive comment. I want to make it very clear that I believe we cannot generalize people based on "His performance this year, but it is wrong to attribute this to cultural heritage."
The petition was started
But for many this is not the end of the matter. In Mexico, a petition to fire Marco immediately has been signed more than 25,000 times. The petition description reads: "We call on Formula 1 and Red Bull to take action following Helmut Marko's continued racist statements towards Chico Perez. Racism exists in Formula 1 and the biggest problem is that the heads of the world's most important motorsport series are allowed to express and promote themselves, even within their own institutions." "It stereotypes not only the individual, but almost the entire continent with a clear lack of morality, knowledge and awareness."
Juri Vips
People are also questioning the fact that the FIA ​​has not made its voice heard or expressed its position, due to previous initiatives such as #WeRaceAsOne, the Mexican newspaper writes. this. This is not the first time that the Austrian racing team has angered some fans. A year ago, there was an uproar when Red Bull's Yuri Vips used the N-word during a live broadcast. He was summarily dismissed not long after.
"Professional reader. Award-winning gamer. Zombie buff. Social media junkie. Bacon maven. Web scholar."