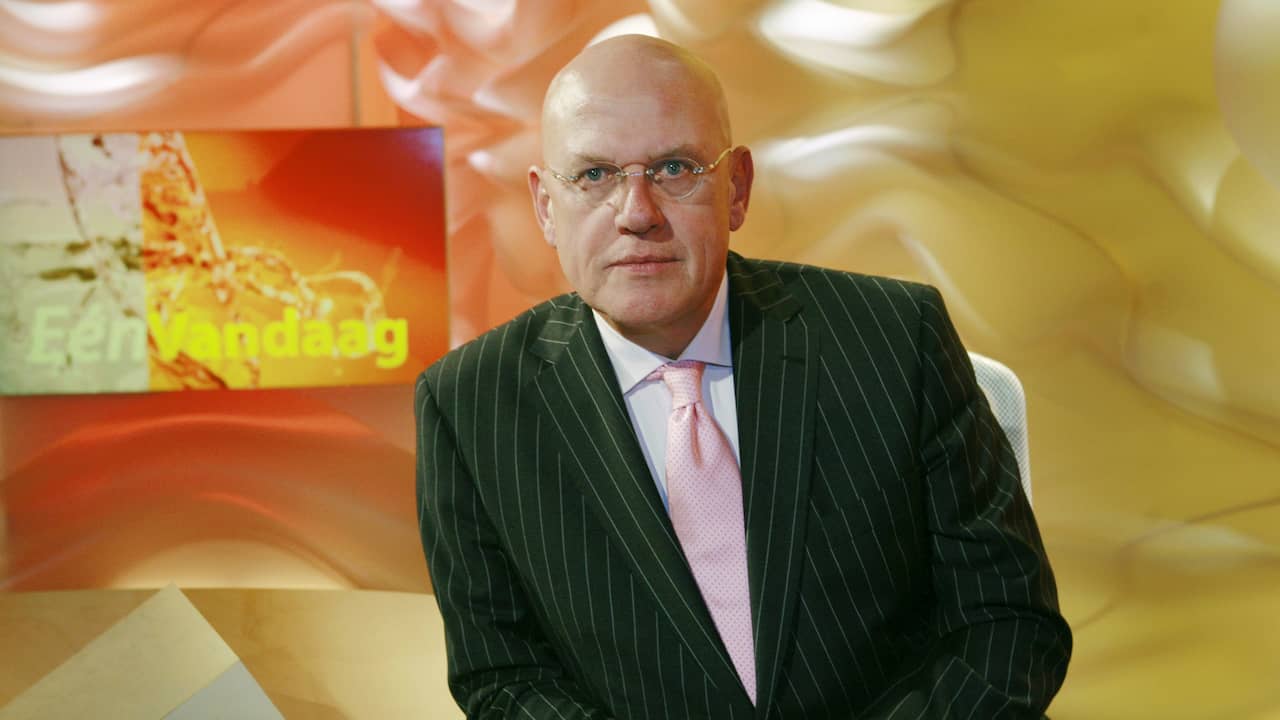 Journalist and presenter of the program "Who is the Mole" Karel van de Graaf (72 years old) has died Media
15 nov 2023 om 13:06 Update: een uur geleden
Karel van de Graaf, known as a presenter Who is the mole?He passed away on Tuesday evening at the age of 72. His family made the announcement on Wednesday. Van de Graaf has been ill for some time and suffers from Alzheimer's disease.
He died at his home in the presence of his wife and children. Van de Graaf, born in Rotterdam, worked at AVRO between 1969 and 2007. He was known, among other things, as the host of two seasons of a television series Who is the mole? in the television.
Van de Graaf was one of the regular presenters of the late evening program on radio station Hilversum 1 for many years. With the eyes of tomorrow. In 1981 he received a Silver Race Microphone Award for his radio work.
On television, the Hilversum star was one of the most famous faces of AVRO in the 1980s and 1990s. He made a controversial television show with his talk show KarelWhich was broadcast between 1984 and 1999.
A broadcast of this program became international news in 1984 when an audience member stood up and attacked table guest Paul Somoharjo, an opponent of former Suriname president Dessie Bouterse. Van de Graaf tried in vain to separate the combatants by saying, "Gentlemen, gentlemen." The broadcast was interrupted, after which two shots were fired backstage. Van de Graaf was not injured.
The presenter himself resigned from AVRO
As a journalist, Van de Graaf primarily presented himself as a presenter of current affairs columns the television (1986-1996), network (1996-2004) in Two today. He was known for his excellent knowledge of files and his ability to quickly explain difficult topics.
On his talk shows, Van de Graaf showed himself as a sharp investigator who carefully listened to his guests. In 2006 and 2007, he presented two seasons of the series Who is the mole? As successor to Angela Groothuisen.
Van de Graaf himself left AVRO in 2007. He was also a director of an energy company at the time. AVRO management fears that Van de Graaf's journalistic independence will be affected by this. The broadcaster received a severance package of €544,000 from the broadcaster, as his contract was still valid until 2009. This large sum led to parliamentary questions.
His former employer has now responded to the news. "He was quite the journalist and radio and TV maker," Avrotros answers. "Because of his way of conducting interviews, he was appreciated by interviewers and colleagues and was popular with viewers and listeners."
"Travel specialist. Typical social media scholar. Friend of animals everywhere. Freelance zombie ninja. Twitter buff."