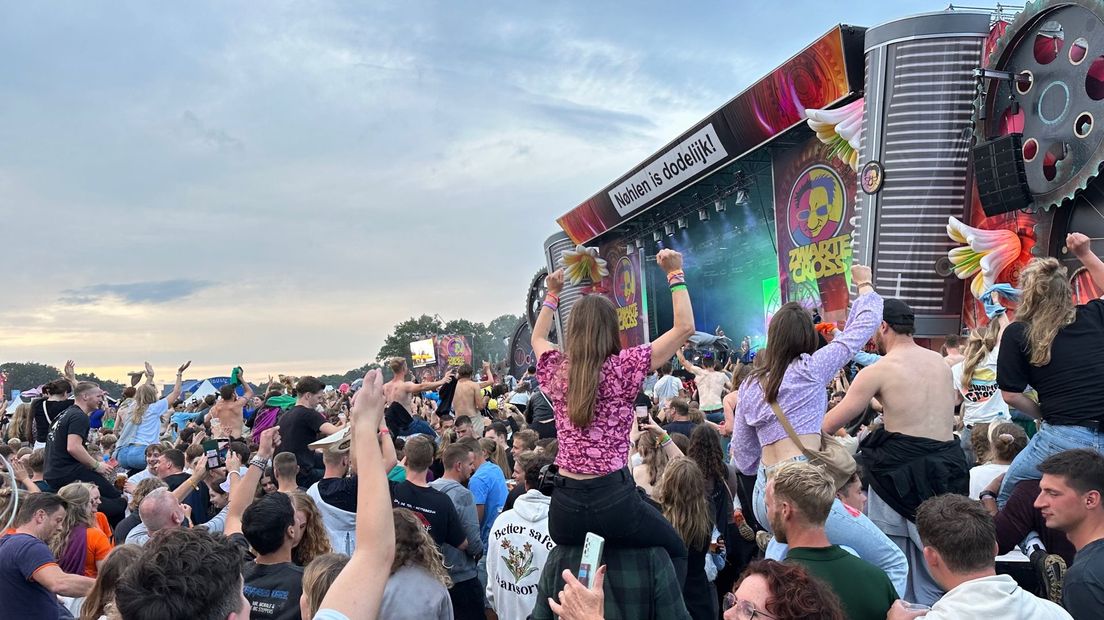 Goldband closes Zwarte Cross motorcycles, Maan socks and Achterhoek
Boh Foi Toch is now forcefully pulling the ligament sac into Megatent. The opening music for the Zwarte Cross on Sundays is always a litmus test for Zwarte Crossers. You can see who is really a stylist among the foremost singing and who is not.
But what does Sunday bring to it in terms of music? Let's start with the main stage. It opens at noon with Heinoos and they go, yeah, Høken. Furthermore, today we stay within the confines of the Javelin at this point with Rondé at 2pm, Bløf coming all the way from Zeeland. And at 4 p.m. Son Mieux can rock the tambourine from 6 p.m. And at 20:00 the Goldband plaster of The Hague will close the main platform.
At Megatent, visitors can tune in to BZB from 3 p.m. The Dirty Daddies are allowed to take office at 9 p.m. Sander Van Dorn plays on the dance floor at 7 p.m. Then she was stomping in the mud with strangers at 8.30pm. You can also dance at Discotent, with all kinds of mischievous DJs. Or go Undercover with André Hazes (12.00), Spice Girls (14.00), Meatloaf (16.00) or AC / DC (20.00).
Catch a break on Reggea meadow with Jamaican Winston Francis and Change the Mood at 5.45pm, or Smoorverliefd op Doe Maar at 7.30pm. Or just go to Noaberhood. For example, for Joshua J at 4:45pm or The Cool Quest at 8:15pm. Old School Hip-Hop is also in. At 9 p.m., Illmatic will be playing Extence, among others.
On The Bayou, Elephant at 1:30 p.m. and Blackbird at 5:30 p.m. Roadhouse gets a little carried away with the Personal Trainer at 6:30pm and Ramcut at 8:30pm. But there are many. Think Playa with Exoticana and Dampkring. Visit the open platform at Stadshuisplein. Or listen to ram music at Café Harder!.
"Travel specialist. Typical social media scholar. Friend of animals everywhere. Freelance zombie ninja. Twitter buff."