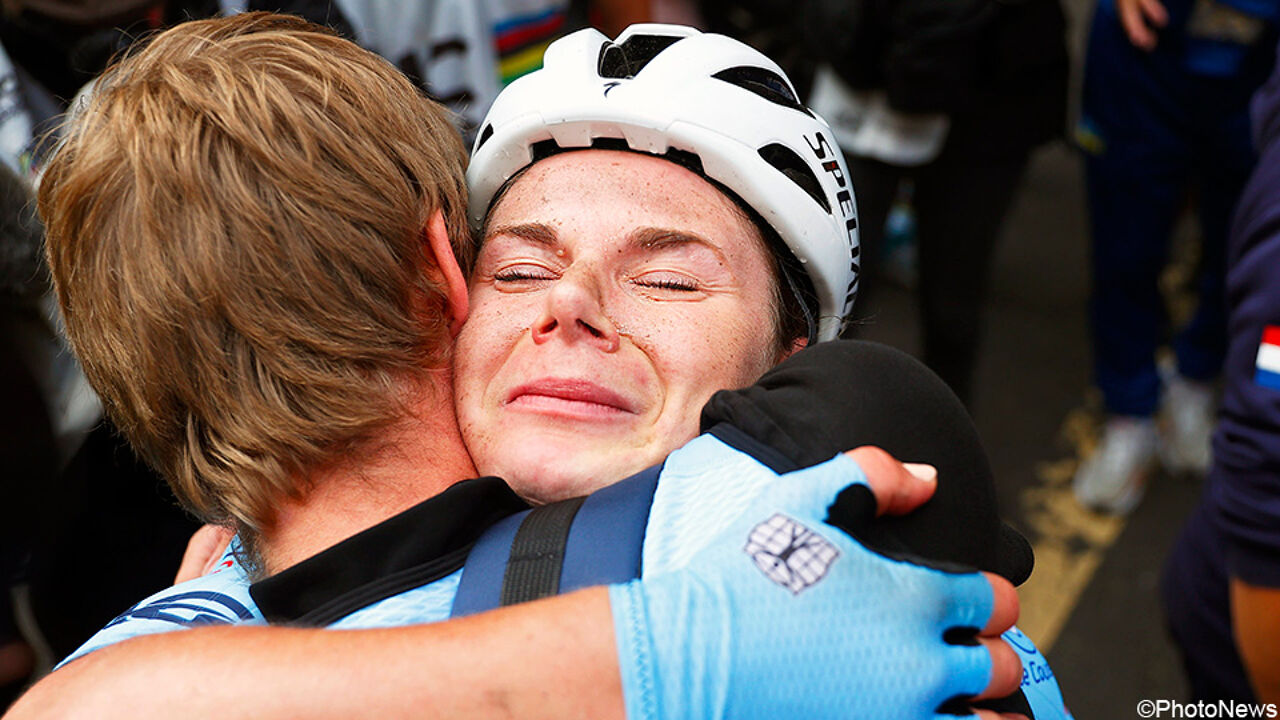 Lotte Kopecky reveals her feelings after winning the World Cup in a difficult year: "I don't know what drives me" | World Cycling Championship
With tears of disbelief in her eyes. Lottie Kubicki unleashed her emotions in her first conversation as world champion. In a great but terrible year for the Belgian, she secured the ultimate crown for herself. "It means a lot to me," Kopecky shares.
"I just do not know…"
Lotte Kopecky, full of emotion, a mixture of pride and sadness, speaks for the first time after the greatest victory of her career. "It's been a great year, but also very difficult for me," our compatriot shares.
She was separated from her partner and coach and lost her brother. However, she is having the best season of her career with the rainbow as the final reward.
"I don't know what keeps me going," she continues. "This means a lot to me. It's a dream come true. I'm going to enjoy riding in the jersey a lot this coming year."
"I don't think I realize what I've achieved. I hope I've made everyone proud and inspired a lot of young girls."
We are a great cycling nation, but women are always left behind. Even today.
"I wasn't nervous before the race, but I got a little nervous when I saw the gap increase to a minute and a half," she analyzed the race.
It also didn't help that all the candidates only had Kopecki's eyes. "I knew such a scenario would happen. I planned to keep quiet about it, but I immediately felt like they were hanging on my wheel. It was one of those days, so I was frustrated."
Although she received support from her countrymen. "I have to thank Sunny Kant a lot for her work in the first local rounds. Justine Gecker maintained a good and high pace. All her other teammates also worked very hard."
"We are a major country in cycling, but women are always left behind. Even today. We have proven with this team that we are capable of winning the world title."
Then she realized her miracle week: "After those two track cycling titles, I didn't think I could also win on the road. To win three titles in seven days is really crazy."
"I couldn't dream of this when I was a little girl, because I just wanted to be able to compete on the bike. I never imagined I would become so good."
And now? "Tomorrow, I have to go to a wedding in England," she laughs. "And then I hope to have a week of rest, although I doubt whether that will work."
"There's already a WhatsApp group for tonight's party plans. What exactly that will be remains to be seen."
"Professional reader. Award-winning gamer. Zombie buff. Social media junkie. Bacon maven. Web scholar."