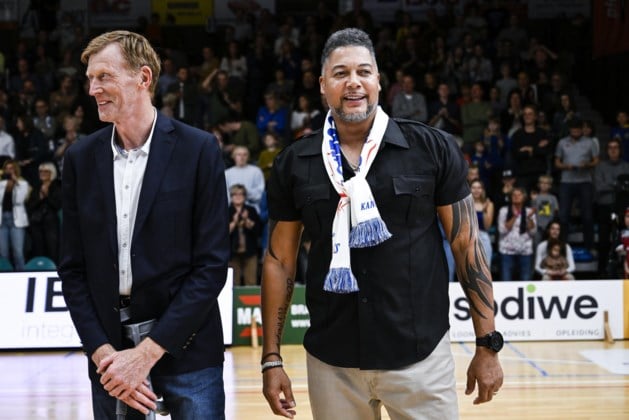 'Real Madrid came to lose here, hey': Belga Sport's first ever game about basketball brings back the glory days of Racing Mase Belles Mechelen
Mechelen
–
That was going to happen at some point. And yes, in Season 11, it's time: Belga Sport's first is about one of the most forgotten sports in our country, basketball. Because there was a time when a team from Mechelen beat the great Real Madrid and Ostend loved titles. And that time will return on Play Sports on Friday, March 10th.
Don't go wrong with the current Mechelen Kangaroo. This club has nothing to do with what was known as Racing Maes Pils Mechelen. But there was a time when big European teams such as Barcelona, ​​​​Real Madrid and Treviso visited Winketkai in Mechelen, and returned home after defeat. "Compare that to beating such teams in football," says Woestijnvis Editor-in-Chief Dirk Van Nijverseel in the podcast about Belga Sport.
It is reported that "Belga Sport" is about the period when he was the coach Lucien van Kershaver. It runs from 1983 to 1995, the year the club disappeared and merged into Racing Basket Antwerp, now called the Antwerp Giants. At the time, Belgian basketball stars like Rick Samaei, 10-time Player of the Year, Ronnie Bayer, Eric Strollens, Jacques Stas, Yves Dupont, and before long… Willy Steveniers played in Winketke. Just like the American Bill Varner, one of the best foreign players ever in Belgium.
Glory is forgotten, as the title of the episode says. "Because few of the current generation of youngsters know Racing Mechelen ever existed," says Mobile Basketball Encyclopedia Dennis Xhaët, "so it can be brought back again."
Belga Sport: Racing Maes Pils Mechelen, Forgotten Glory – Friday March 10th at 7.50pm on Play Sports 1
"Professional reader. Award-winning gamer. Zombie buff. Social media junkie. Bacon maven. Web scholar."