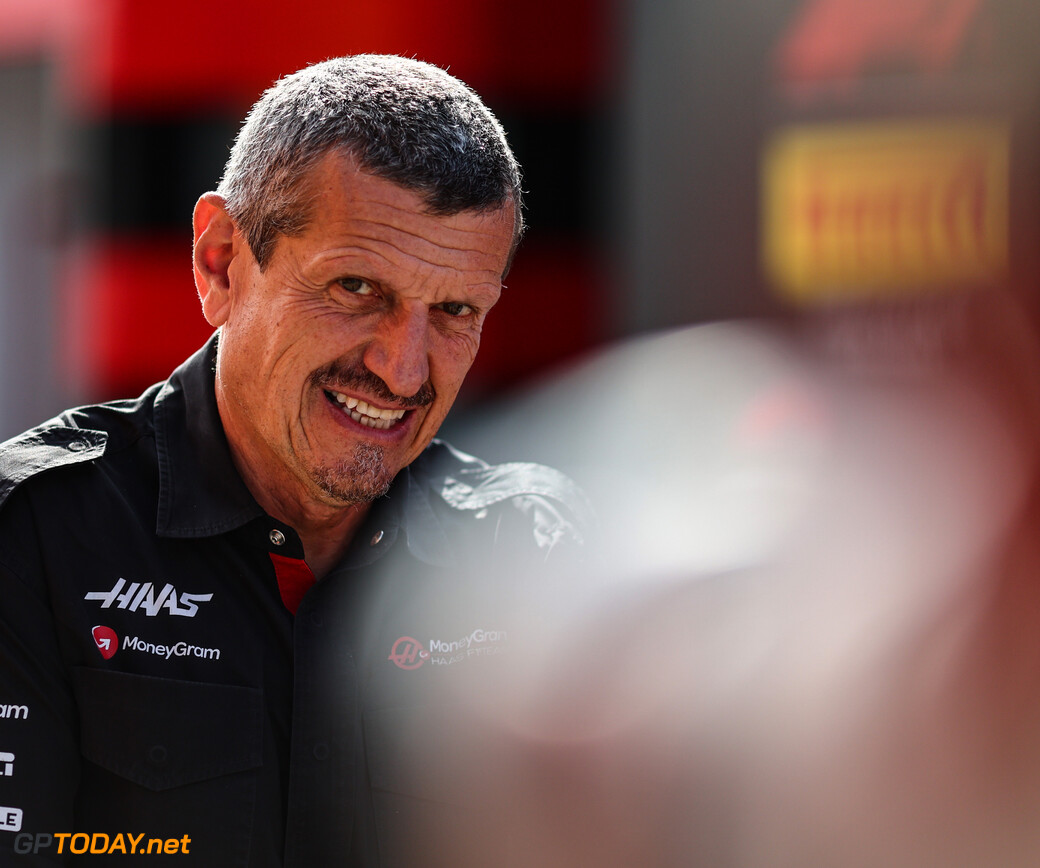 Haas F1 boss: 'Unbelievable how the sport has grown in America'
Feels like a weekend in Austin Haas F1 is a homecoming, although there are two American races on the calendar. Attention to the sport and racing team has risen to record levels in recent years, thanks in part to F1 racing at Circuits of the Americas. Team Boss Guenther Steiner can only accept that.
"Of course, it's not just the number of people who come to watch the sport," begins the Italian on the official Haas F1 website. "It's incredible what Kota has done and how the sport has grown in America, which is a very good thing. I have seen this breed grow tremendously in the last ten years. I went for the first time in the second year and from then until today it has been the race that the whole of Formula 1 looks forward to."
Haas F1 is also seeing growing attention in its own line. "It's been another busy home race for us with a lot of events. Ryder and I traveled to Dallas to meet with the MoneyGram team to celebrate one year since our title partnership was announced. When you come to Austin, you can't escape the buzz of the event, and the group we go to every year becomes a big part of that excitement. We're changing our look again for the car, the racewear, our garage and everything you see online." For the upcoming race weekend, the team is paying extra tribute. Constitution. "One thing that's different about this season is that our look and feel is anchored under the slogan 'We the People' — the first line of the U.S. Constitution."
In the future, Andretti could join a second team from North America. However, Haas F1 have yet to reveal the fact that they are alone. "There's a lot of talk about American teams at the moment, but we're still the only American team on the Formula 1 stage. Many people have said over the years that we haven't taken advantage of that fact, but I've always said it because we want to gain credibility in the paddock first."
"We've been through a lot in a short time, but along the way we've built a very loyal and growing fan base, and we want to recognize them. Yes, it's silly marketing, but everyone who works with my team knows how passionate they are and how funny and truly our fans. This breed "Dedicated to them, because we, the people, make Haas," Steiner concluded the article.
Trending news
Results FP1 United States: Verstappen has a good dress rehearsal for qualifying" title=" Results FP1 United States: Verstappen has a good dress rehearsal for qualifying" loading="lazy"/>

The first and only free practice of the American race weekend is over. Circuits of the United States…

Despite the two other American races on the calendar, the weekend in Austin feels like a Haas F1 homecoming. Attention…

Lando Norris is celebrating a special anniversary in America this weekend. A British McLaren driver will drive…

This weekend is the most popular American Grand Prix among teams and drivers. Circuit of d…
"Coffee fanatic. Friendly zombie aficionado. Devoted pop culture practitioner. Evil travel advocate. Typical organizer."