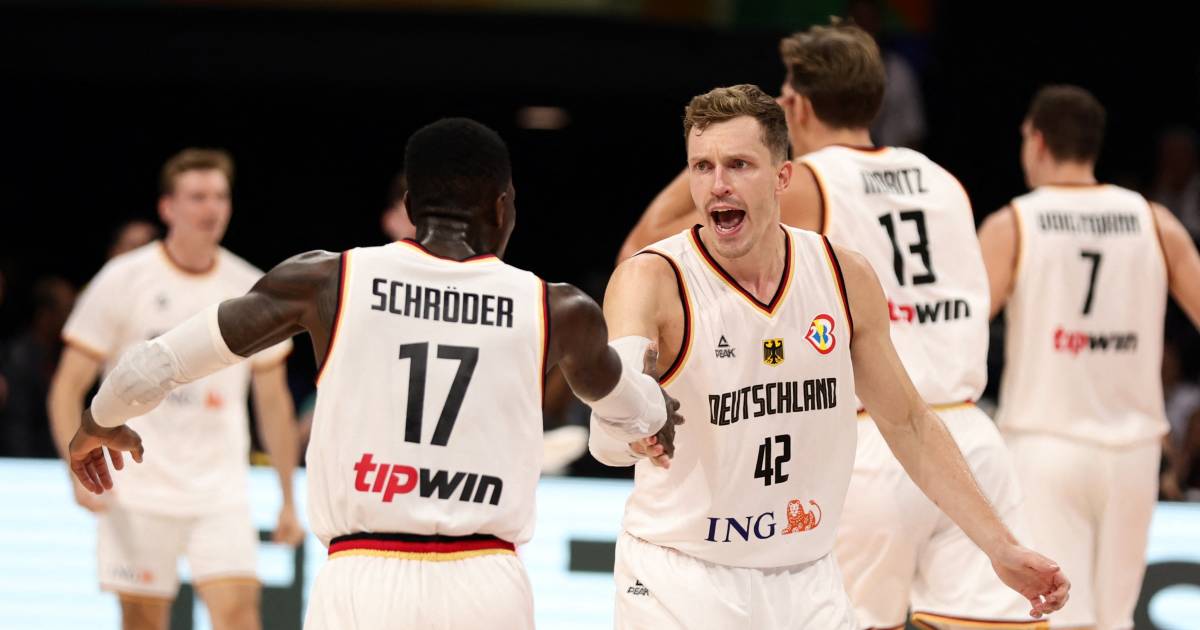 German basketball players defeat Serbia and win the first world title, and the USA team loses the medal | Other sports
In the semi-finals, Germany surprised the American team, which shared the record of five world titles, along with former Yugoslavia. The Americans also missed out on the bronze medal earlier today after losing 127-118 to Canada.
This is the seventh time that the Americans have not won a medal in a World Cup, but several big stars from the NBA also missed this World Cup. The most famous names on Team USA are now Jalen Brunson (New York Knicks), Austin Reeves (Los Angeles Lakers), Anthony Edwards (Minnesota Timberwolves) and Bobby Portis (Milwaukee Bucks).
The final was evenly matched in the first two quarters. At the halfway mark it was tied: 47-47. In the third quarter, Germany continued to distance itself, led by its star Dennis Schroeder. The Toronto Raptors player scored 28 points and became the most valuable basketball player in the Finals. Serbia came back in the fourth quarter and it got interesting for a while, but then the 29-year-old Schroder rose again.
Germany's best result to date was a third place finish in 2002. Four years ago Germany had only finished a disappointing 18th place. Spain, the defending champions, were already eliminated last weekend.
"Professional reader. Award-winning gamer. Zombie buff. Social media junkie. Bacon maven. Web scholar."