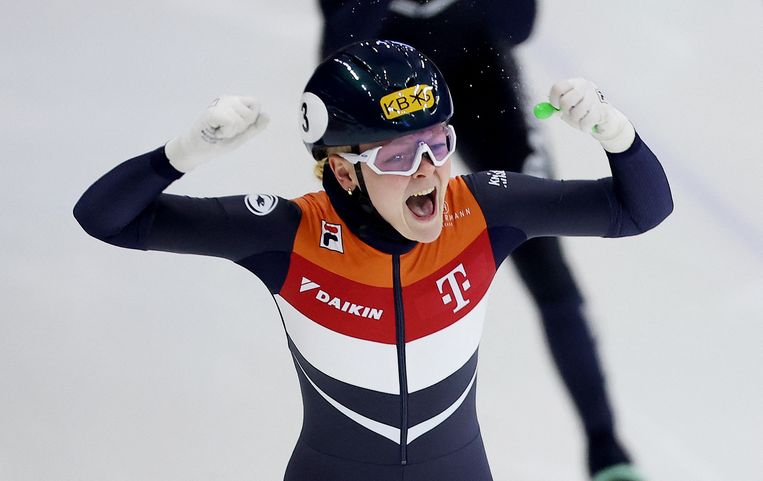 Felzebuer wins the 500m and Scholting 1500m. Van 't Wout won the bronze medal in the men's 500
For Felizbauer, this is the second year in a row that she can call herself the world champion in the 500m. In the final match in the South Korean capital, Seoul, she beat her compatriots Suzanne Schulting and Selma Boutsma. Never before have three Dutch short track skaters finished on the World Cup podium.
Felizbauer stunned last year at the World Cup by winning the world title. This season she proved to be the fastest at the shortest distance with three World Cup victories and the overall World Cup victory.
Scholting already won the world title in the 1,500 meters earlier on Saturday. Then the South Korean Choi caught the attack well and accelerated the last three rounds. As a result, none of the competitors and I rode convincingly ascended to the title.
"That's great, Stranger in the Lion's Den," said NOS's Schulting. "I beat the Olympic champion. I wanted it so badly. At this distance I knew it was going to be very difficult because the competition is so fierce."
Selma Boutsma and Michelle Felzebuer were earlier eliminated in the semi-finals in the 1500 metres.
Van 't Wout won the bronze medal at the World Championships over 500 metres

Jens van 't Wout won the bronze medal in the 500m at the World Cup in Seoul. The 21-year-old short tracker had to face Pietro Siegel of Italy and Stephen Dubois of Canada in the shortest distance finish.
With great effort, Van Woot crossed the finish line in fourth place, but Lin Xiaojun – a Chinese of South Korean descent – was awarded a penalty, so that the Dutchman moved up one place.
It is Van Te Woot's first individual World Cup medal. Earlier on Saturday, the short tracker had to settle for fourth place in the 1,500m event. Sjinkie Knegt finished fifth in that final.
"Professional reader. Award-winning gamer. Zombie buff. Social media junkie. Bacon maven. Web scholar."