Tweakers Treats – Day 1: An Ode to Henk – .Community
There's an important milestone coming: Tweakers turns 25! Of course we don't want to let this go unnoticed and that's why we give gifts. As we count down to our birthday on September 30, we have a surprise for you every day. You can follow the lead up to the big day closely via the Advent Calendar below.
Poem by Henk
Henk – the core team at Tweakers knows exactly who we're talking about when you mention that name – is our unofficial mascot. Even long after his retirement, he still lives in the hearts of thousands of programmers. Henk was born in 2004 as part of the forum's redesign and has long beautified the forum with his cheerful appearance. For Tweakers' 25th anniversary, we couldn't resist highlighting him with his custom CSS theme and Henk's t-shirt in limited edition.
Henk Origins
"To portray the character of the underground tweaking, Henk was inspired by a pirate skull, with a smiley face instead of the skull and two crossed keys instead of bones. My underdeveloped skills in the field of photographing facial expressions made sure that Henk had a friendlier appearance than the skull, but they couldn't prevent The Tweakers.net mascot began to look like a crazy addict. There was initially no name for the character, it simply became the GoT logo or the Tweakers.net smiley face. Only later was a conflict created in the community between the camp that was convinced that the logo was called Henk and the Tweakers.net group. Younger than the users who thought Tweaky was Henk's name.
hink-custom-css
For those who want to celebrate Tweakers' 25th anniversary by giving the site a nostalgic look, Femme has specially designed a custom CSS file with the Henk theme. This can be used in light mode and dark mode. Do you like this? Then you can activate the theme on this page. The good news for die-hard fans: this theme will remain permanently available.
Limited edition Henk T-shirt
For our anniversary, we decided to take Henk out of the digital world and immortalize him on a t-shirt. The shirts are available in limited edition until September 30th. This means you only have one week to get your own piece of Tweakers history. We want this shirt to stay special, so we won't be displaying it after this week. Make sure you arrive on time, because gone = gone!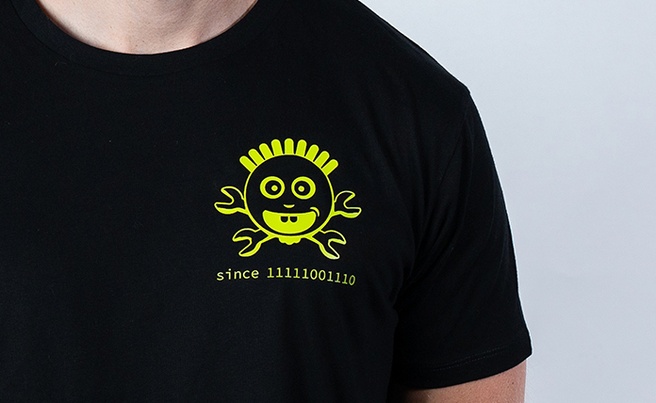 "Web maven. Infuriatingly humble beer geek. Bacon fanatic. Typical creator. Music expert."