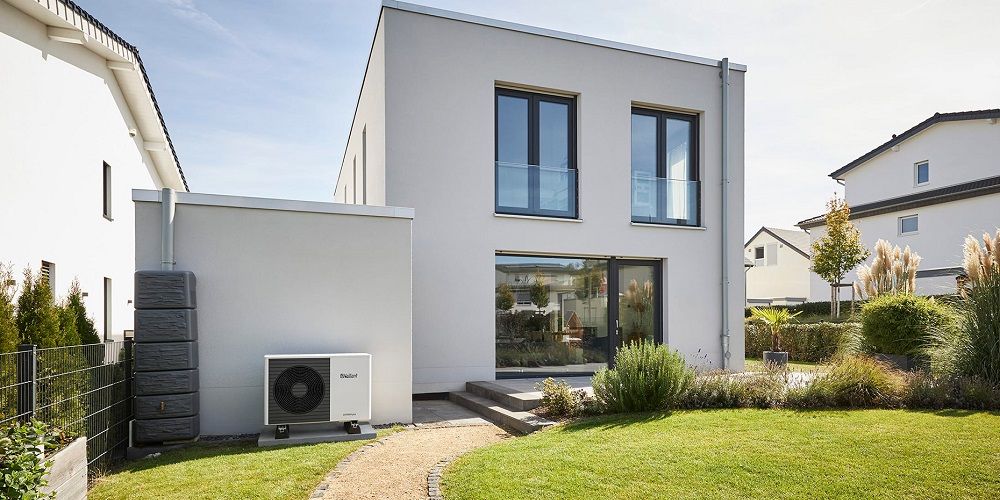 The Climate Scientific Council advises the Netherlands to be climate neutral as early as 2040
Recently, the European Scientific Advisory Board on Climate Change advised the European Commission to be nearly climate-neutral by 2040. No The Dutch Scientific Climate Council (WKR) recommends. This line now. "The world is changing anyway. Let's decide for ourselves how we can do it best and in a sustainable way," said Chairman Jan Willem Erismann.
The creation of the Science Climate Council stems from the coalition agreement of the outgoing government. The WKR was set up this year to provide Cabinet and Parliament with both wanted and unsolicited advice on climate issues.
Read also: The Climate Science Council is complete
Since then there has been a lot of momentum. And while advice on the 2025-2035 climate plan was expected in February, the WKR has already issued preliminary advice to the presidents of the Senate and House of Representatives. The first official advice will be given at the end of this year.
WKR wants to assure that an implemented climate policy will not be delayed. Indeed, climate policy must be strengthened. The WKR thus joins a long line of parties that have been invited by the government to do so.
Also read: A broad social coalition: "Politicians must continue working for the climate."
The current extreme weather events are the result of global warming caused by human activities. Loss of biodiversity, health, poverty and inequality are strongly associated with this.
According to the Climate Panel of the Intergovernmental Panel on Climate Change, measures are needed to keep global warming within 1.5°C, which would fundamentally change society. Simply directing policy towards reducing carbon dioxide is not enough, and this is what the WKR has recognized.
Accelerating towards climate neutrality
WKR recommends three things. First, the Netherlands should focus on transitioning faster to climate neutrality. Secondly, the Netherlands should take measures to mitigate and adapt to climate change. Third, the Netherlands should provide a systemic perspective on transitions in the energy system, in raw materials, agriculture and food. The WKR's main advice is to "accelerate towards climate neutrality by setting an ambitious target for 2040".
The Netherlands and the European Union have succeeded in significantly reducing greenhouse gas emissions. Last year the Netherlands' greenhouse gas emissions were more than 30 per cent lower than they were in 1990. Global policy also ensured that the Earth was no longer heading for a 3.7-4.8°C warming, but rather a warming 2.2 to 3.5 degrees Celsius.
However, the Paris Agreement stipulates that global warming will be limited to well below 2°C, with a maximum target of 1.5°C. To this end, a more ambitious policy is needed. This is in line with recent advice given by the European Scientific Advisory Board on Climate Change to the European Commission.
Also read: The European Union should be nearly climate neutral by 2040 according to the European Advisory Council
The European Advisory Council recommends a reduction in emissions of 90 to 95%, compared to 1990. In addition, emissions should be kept within a range of 11 to 14 GtCO2e between 2030 and 2050, in line with climate scenarios of entrapment. global thermal. Earth to 1.5 °C.
The Netherlands has committed to reducing greenhouse gas emissions by 55% by 2030. This government had set itself the goal of reaching 60% of global greenhouse gas emissions, but due to its caretaker status, this goal is now worthless . In addition, government policies, including additional measures announced recently, are insufficient to achieve the target of reducing carbon dioxide by 60% by 2030.
Although the Netherlands' commitment to climate neutrality will cost it a lot by 2040, according to the WKR, it will also achieve a lot "by preventing economic damage and having a positive impact on public health and biodiversity". Given the Netherlands' historical emission and economic potential, this is also "fair".
The National Energy System Plan outlines the ambition of a carbon dioxide-neutral electricity system by 2035. Although the share of renewable electricity is increasing rapidly, the energy system as a whole is lagging behind. It takes clear choices and more policies to get there – and save energy. Like the European Advisory Council, the WKR states that removing carbon dioxide is "essential" in order to achieve climate goals.
Also read: National Energy System Plan: "Sufficient potential to supply many sectors with sustainable Dutch heat"
Mitigation and adaptation are both necessary
Meanwhile, the global temperature has risen by about 1.15°C compared to the pre-industrial period from 1850 to 1900, and we are already beginning to see the consequences of that. For example, the years 2015 to 2022 were the eight warmest years since the measurements were taken.
According to the WKR, the Netherlands will also have to adapt to issues such as droughts, floods and heat waves. Even with a global warming of "only" 1.5°C, the consequences would be enormous. It is precisely by preparing now that major future economic damage can be limited. Reducing greenhouse gas emissions is more important than ever.
In terms of mitigation and adaptation, there is a need to move to a production and consumption system with more efficient and sustainable use of raw materials. In a circular economy, the increasing demand for raw materials needed for the energy transition does not cause new climate problems.
Also read: SER: "Raw materials transition must be accelerated to meet climate goals"
The importance of the system perspective in transitions
Going climate-neutral is already a huge undertaking, not to mention doing it at the pace it needs to be. Science also shows that major shifts cannot be achieved through loose changes, which creates the need for a system perspective.
According to the WKR report, governments, households and businesses need "clarity and a long-term perspective". The WKR advises the government to map out future scenarios, including preconditions, together with society.
Technological solutions alone are not sufficient and innovation policy should take this into account. For example, new technological solutions must be less harmful to the climate and the environment.
Future climate policy should be applied with a broad sense of fairness. Taking into account the concerns and interests of all stakeholders, future generations, ecosystems and people in other countries. It also means taking care of the food supply and agriculture.
WKR will further develop an elementary system perspective and outline transitions in the energy system, food supply and agriculture, and raw material use. At the end of this year, these issues, and the resulting choices, will be articulated in the advice for the 2025-2035 Climate Agenda.
"Travel enthusiast. Alcohol lover. Friendly entrepreneur. Coffeeaholic. Award-winning writer."