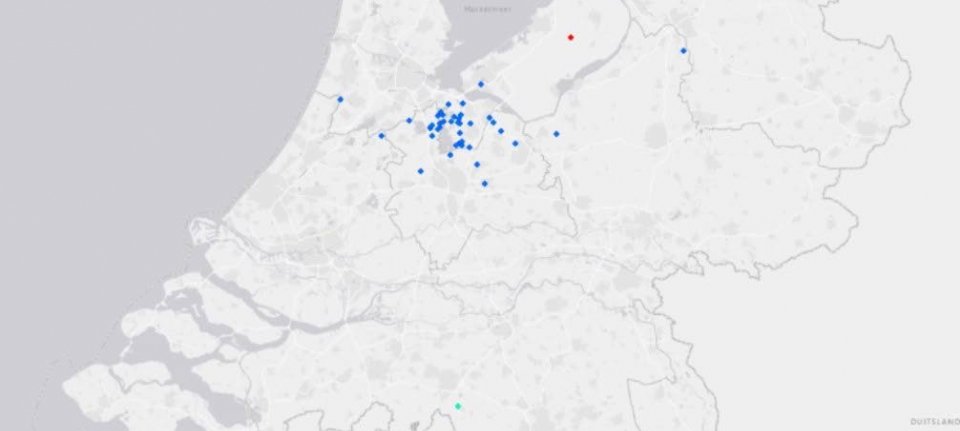 The bluetongue spreads throughout the Netherlands before winter
The bluetongue virus currently spreading through the Netherlands is serotype 3 (BTV3). This was confirmed by a Spanish reference laboratory. It is expected that livestock farmers throughout the Netherlands will have to take the infestation into account before the winter.
This is what outgoing Minister Pete Adema wrote to the House of Representatives. On 14 September, there were 44 confirmed cases of bluetongue, including 30 sheep farms and 14 cattle farms. Most infections are still present in the North of the Netherlands and Utrecht, where the first infections were identified. But several areas outside this area are also infected: Helegom, Appenfeld, Holshurst, Almere and Zeewolde.
Blockages lifted
Based on consultation with the expert group, outgoing Minister Adema will immediately lift the current restrictions on affected companies. Newly infected businesses will not be blocked. The lockdown measure aims to prevent the spread of the virus, but this is only useful, Adema writes, in situations where it is unclear to what extent the spread has actually occurred and the measure contributes to preventing the spread.
Now that it is clear that the BTV 3 virus is spreading slowly but surely, viewing and removal bans on infected companies no longer have enough added value. In this case, EU regulations provide scope for withdrawing this measure. Secondly, outgoing Minister Adema wrote to the House, in the short term, the NVWA will no longer visit all reports of suspicions to take samples.
Read also: The bluetongue virus may have been circulating for a couple of months
In the event of reports from a known infected area, the NVWA can choose to have the company veterinarian send samples to Wageningen Bioveterinary Research (WBVR). In the letter, Adema stressed the importance of monitoring the presence of the virus. Suspicions should still be reported to the NVWA.
Midge-free period
Finally, outgoing Minister Adema indicates in the letter to Parliament that he wants to investigate whether it is possible to declare a fly-free period. The fly's peak season falls between April and late October and early November. Adema wrote that the fly-free period could help temporarily enable trade in live animals and animal products, without the additional conditions for movement due to bluetongue that currently result in higher additional costs for businesses.
"Travel enthusiast. Alcohol lover. Friendly entrepreneur. Coffeeaholic. Award-winning writer."