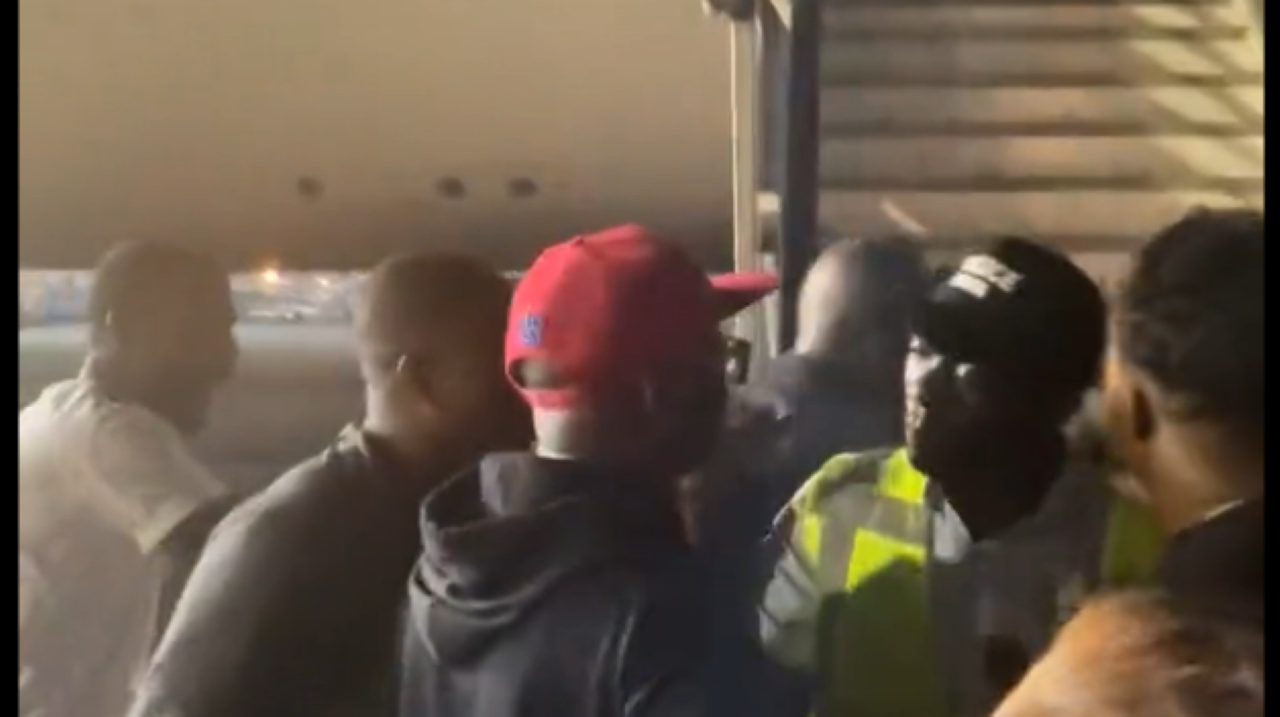 In pictures: An angry crowd tries to enter a Brussels Airlines plane
After flight SN358 was canceled on Friday evening due to technical problems in one of the plane's engines, the patience of the 230 passengers was severely tested. Passengers were informed that the flight would depart on Saturday evening, approximately 24 hours after the scheduled departure time. When the second flight was canceled due to another technical glitch, a crowd of dozens of passengers stormed the runway and tried to get onto the Airbus A330. Security guards had to intervene to prevent the crowd from entering the plane. After about 45 minutes, the passengers unexpectedly returned to the airport lounge.
Three times is a charm, as it turns out. In the third attempt, the Brussels Airlines A330-300 (OO-SFF) took off towards Brussels on Sunday evening and landed in Belgium after a 7.5-hour flight.
Many photos and videos of the incident are circulating on social media. Angry travelers claim Brussels Airlines has done little to help them. For example, they claim that no food or drinks were arranged. The company contradicts this with VRT News and Belga news agency, and says that travelers were offered, among other things, hotel accommodation. Other additional costs incurred by passengers will also be reimbursed. Brussels Airlines apologizes for the inconvenience caused by the delay.
See photos from Kinshasa below:
Brussels Airlines passengers attempt to storm the plane after their flight from Kinshasa was canceled for the second day in a row since Friday.

com. princeofkongo pic.twitter.com/rwLxGDVLLb

– Breaking aviation news and videos (@aviationbrk) September 17, 2023
"Pop culture enthusiast. Unable to type with boxing gloves on. Analyst. Student. Explorer."