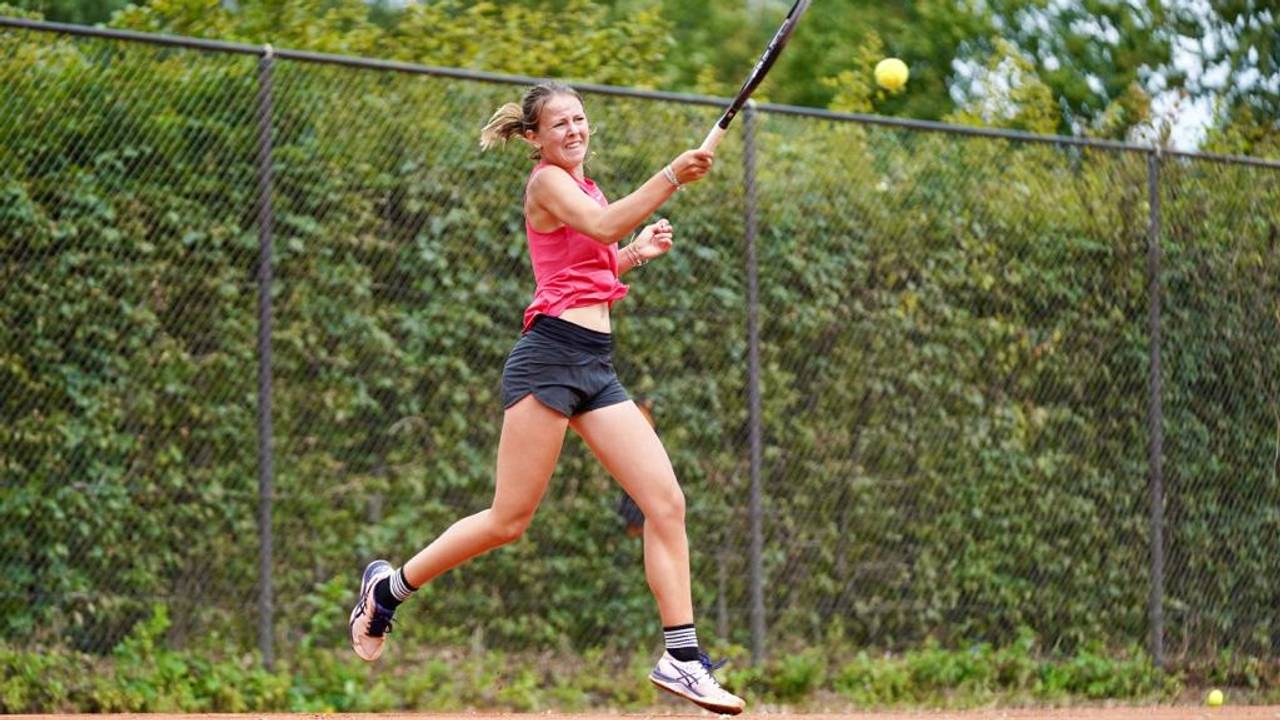 Grandma doesn't dare watch 16-year-old Sami win the Dutch tennis titles
Many talented tennis players dream of participating in famous Grand Slam tournaments such as Wimbledon or Roland Garros. Sammy Schouten (16) also wants to do everything she can to succeed as a professional, and De Bosch recently won the Dutch singles and doubles titles in her age group. "It was so exciting I thought my grandmother didn't dare watch anymore."
Sammy certainly couldn't look back on his amazing year. Before the start of the Dutch Championship, she was only ranked 22nd, so she is definitely not the favourite.
"I had to play against a strong player in the first round and I was happy if I played a good match. However, I won and continued in the later rounds. My whole family came to watch the final match. It became very exciting and I saw that my grandmother no longer dared to watch. After I fell behind Behind, she fought back and got the title.
In the doubles tournament, De Bossche achieved a hard-fought win in the first round with Senne Janssen of Odiliapeel. "We improved in the tournament and reached the final. Because I had already won the singles title, I stood on the court smiling. The doubles went smoothly and we became champions."
"I'll stick to my plan."
After a bad year and two national titles, how is that possible? "I like to peak at the right time. I like the pressure that comes with it. I also never give up. In tennis, you can always turn a match around. If you win, it's a gift."
What also plays a role is structure in her daily life. "I had just finished my fifth year of pre-university education at Rodenborsch College, and I was able to focus more on tennis. In the last month before the national tournament I felt good. I will be taking various exams over the next two years, which will give me more time to practice this sport." .
"I think it would be great to go far in tennis."
In 2025, she wants to get her pre-university education degree and board a plane. "I will combine studying in America with tennis at a high level. Talented girls from all over the world meet there. In the end I will choose what I will do. Of course I think it would be great if we could reach the maximum possible extent in tennis.
Her parents support Sami in all decisions. "We see how hard it is to do well in school and train a lot. It demands a lot from her, mentally too," says father Willem. "The fact that she is still performing like this is very nice."
To cover costs such as tournaments at home and abroad, clothing and training, Sammie is Crowdfunding I started.
"Professional reader. Award-winning gamer. Zombie buff. Social media junkie. Bacon maven. Web scholar."