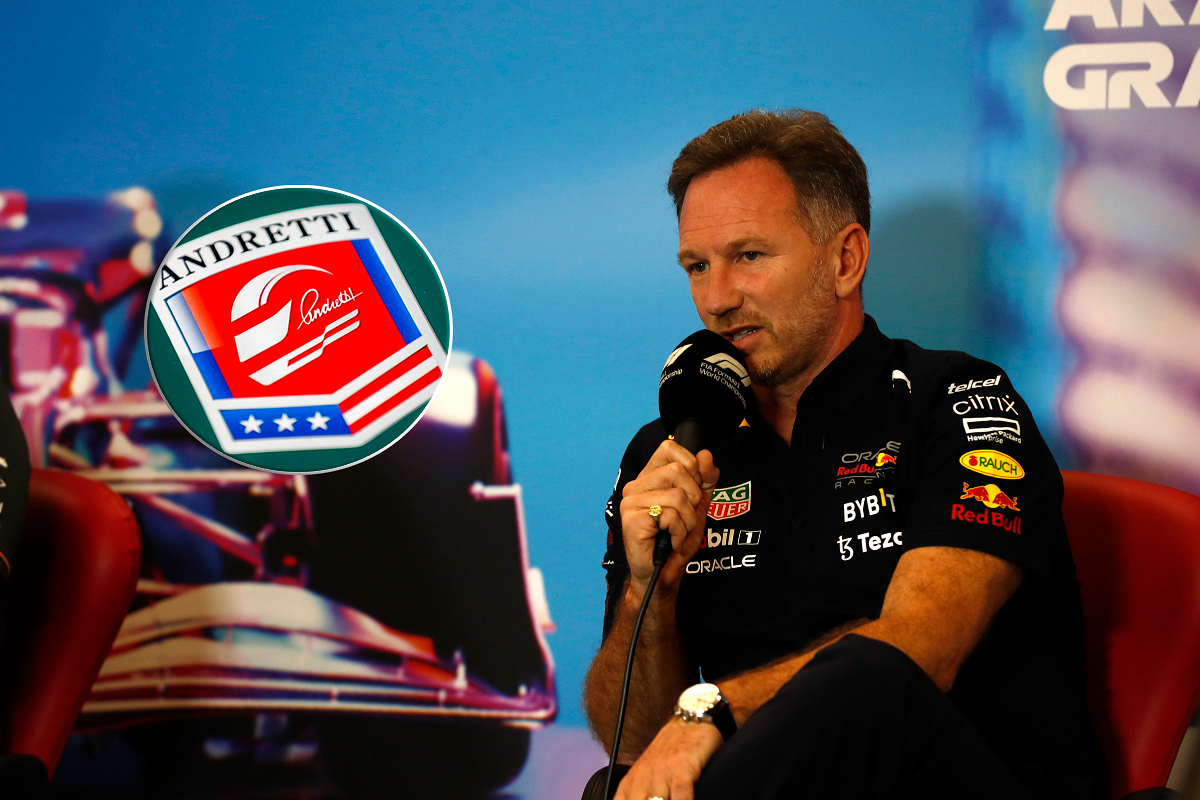 Christian Horner points to a dual agenda among the teams that support Andretti
Red Bull team principal Christian Horner has suggested that the two teams supporting Andretti's Cadillac Racing entry into Formula 1 have a dual agenda.
The US National Team led by Ex McLarenDriver Michael Andretti faced resistance from established teams last year when they announced their plans to join. But after Andretti announced that he would be partnering with General Motors and Cadillac, the other teams' desire to add value to Formula 1 seemed to be fulfilled. However, there is still resistance to bidding, even though McLaren and Alpine are the only teams on the verge of finishing. The French team also has an interest of its own, because if Andretti appears in the starting grid, it is more likely to happen with Renault– engines.
No discussion about possible
in conversation with racer Horner sheds light on Andretti's potential involvement: "Look, Andretti is a great brand, a great team. Mario, what he's done in Formula 1 – also as an American – is fantastic. Obviously GM and Cadillac will also have two great brands in the sport, and I don't think There is no discussion about that." However, the Red Bull team boss points out the calculations: "But as with all these things, in the end it's about, 'Well, who's going to pay?'" And you can assume that the difference, if seen because those who pay for it—or see their prize money dented, to make it happen—clearly won't sit well."
Supporters
McLaren and Albin support Andretti's entry and Horner indicate their interests in the US team. The two teams that support him [McLaren en Alpine] Either they will have a partnership in the US with them, or they will be fitted with an engine. And the other eight say, "Wait a minute, why should we cut our share of the prize money?" , explains the dilemma.
Also interested: FIA clear: 'Only Andretti's party interested in new F1 team'
According to Horner, an "Audi model" would be Liberty Media's best choice. On the other side you have guys from Liberty [Media] Who say, "We're not going to pay for it, we're happy to have ten franchises that are healthy and competitive from an operational perspective—garages, logistics, RVs—it's more convenient," Horner adds. Be sure that they will prefer the Audi model, as they come and take over the existing franchise."
Welcome to the sport
Horner dares not say what is the best way to join the royal class. He hopes to come up with a solution that works well for all parties. The team said "I hope a solution can be found. Perhaps the best is if they can take over one of the existing teams or franchises, but they are certainly two great brands that would be very welcome in Formula 1". President Red Bull Racing.
"Professional reader. Award-winning gamer. Zombie buff. Social media junkie. Bacon maven. Web scholar."