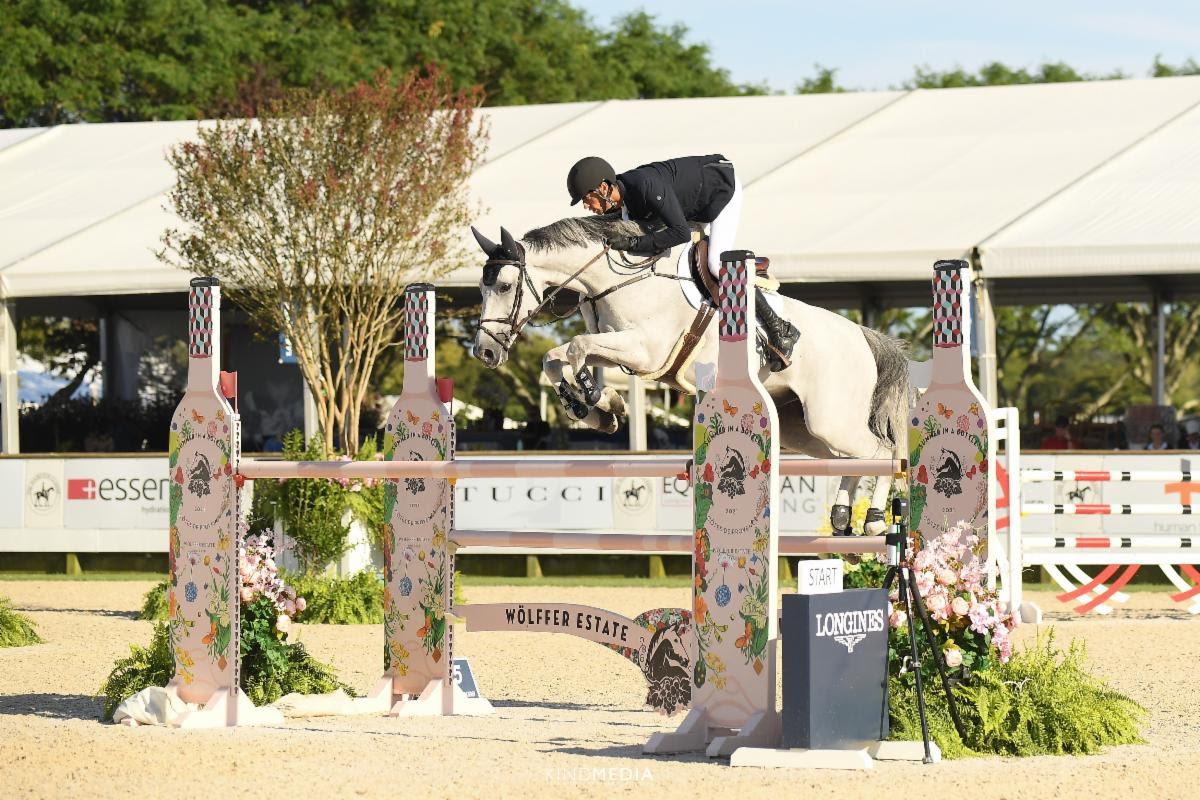 Boy-Adrian van Gelderen and Belgian horses shine in America
Not only did Belgian horses score at the Hampton Classic Horse Show, but so did Belgian show jumping rider Boy-Adrian van Gelderen. The Belgian-bred CSI5* was observed in the main class, while Van Gelderen CSI2* 1.40m.
In the saddle of a KWPN mare, Jaslin WP (Emerald) Boy-Adrian van Gelderen moved up to fifth in the 1.40m CSI2* class. Kelly Cruciotti served Vanderveen with Andre Vermeyren, a Belgian and WLM Veldmott bred mare. Mochito v/d Mishagen (Emerald) To endure. Test wins for Aaron Vale and the Dutchman. I.Adermie R 4 (The Ham Blue R).
"My mare is very fast by nature," Vale says later. "We've already had great results at the Hampton Classic in the past. With such a busy field of entrants, it's always special when you can trust your horse to win. I'm looking forward to the CSI2* Grand Prix on Sunday."
Amazing CSI5*
The 1.45m CSI5* premier class was won by René Dittmer et al Burlington Riverland (Mylord Carthage). Both dived in at the last minute with Darragh Kenny's Eddie Blue (Eldorado VT Jeshok). "I didn't have the luxury of watching the Darragh lap, so I had to do everything I could to ensure the overall win." Dittmer said later.
Kenny and his gelding – formerly ridden by Tittmar – finished second ahead of Darragh Kenny and Jeroen Dupeldam's former 13-year-old Forever SFN (Azteca VDL).
followed outside the top three America's Kelly Cruciotti Vanderveen was fourth with Isabella van de Zuythov (Thunder vd Zuythov) and fifth with Scarlett du Chart Z (Staccato).
"Coffee fanatic. Friendly zombie aficionado. Devoted pop culture practitioner. Evil travel advocate. Typical organizer."