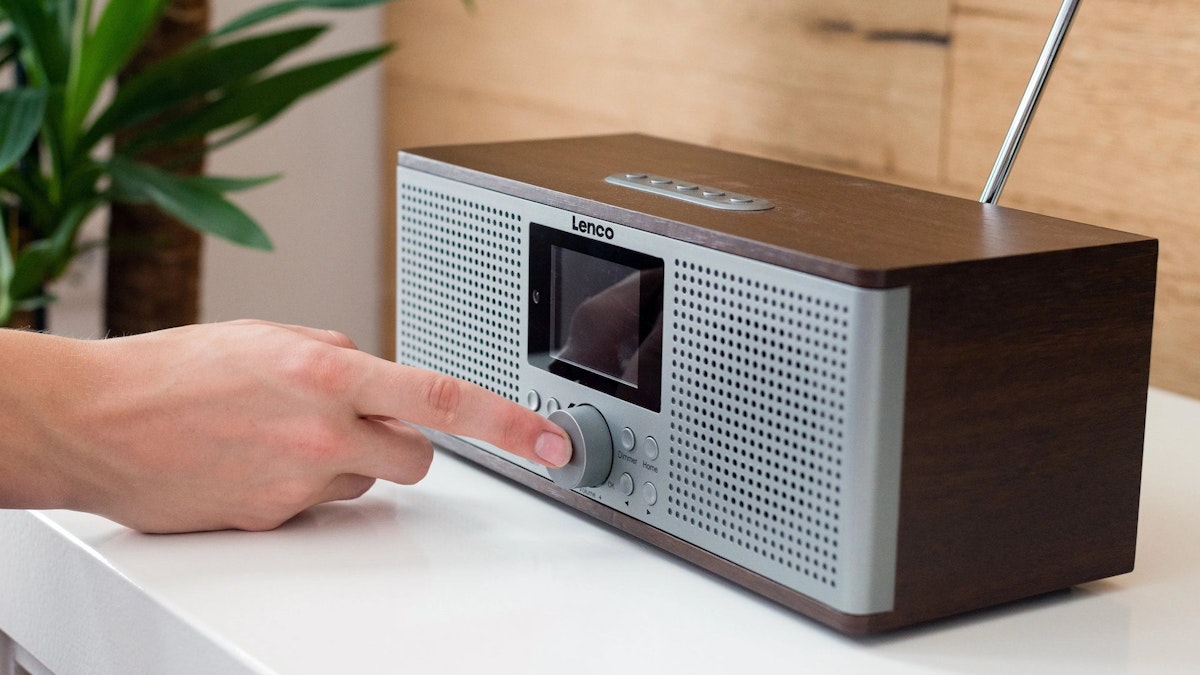 Are you having problems receiving DAB+ radio? This is how you solve it!
Are you having reception issues with your DAB+ radio? In this article, we help you step by step to solve the most common problems with your DAB+ radio. So you can enjoy listening again.
Before we start troubleshooting reception issues, it's important to understand why you're getting poor reception. There are many factors that play a role in this.
disturbances in your environment
Your location in the country can play a huge role. If the nearest station is far away, you likely have a weak DAB+ radio signal. The location in your home can also make a difference. Poor reception is likely in basements or in buildings with thick walls or reinforced concrete. For example, DAB + works better outdoors than indoors. So it is an ideal technology for this Portable radios from autoradio's.
There may also be sources of interference in your environment, which we call interference. This can be caused by other electrical devices such as cell phones, televisions, laptops, and LED lights. Try moving the radio a little further away from other devices and see if the reception improves.
The perfect sound for you alone?
Shop for headphones
DAB+ is more sensitive than FM and AM
It's also important to understand that DAB+ radios operate differently than traditional FM and AM radios, which can affect how they receive signals. FM and AM analog radio signals. They are generally less sensitive to interference than DAB+. If FM and AM overlap, it can cause a significant deterioration in sound quality, but you'll usually still be able to follow the broadcast.
On the other hand, DAB+ is a digital radio signal. It saves Like the high sound quality And more station choices from FM or AM. But DAB+ signals are more sensitive to interference. If the signal is too weak, the radio will not be able to decode the digital signal, resulting in complete signal loss or "bubble slush" – a sound similar to bubble sludge. As a result, DAB+ radio is more susceptible to interference than FM or AM radio.
Improve your DAB+ signal in 5 steps
Now that you understand the possible causes of your weak signals, you can begin to improve them. Here are some steps you can take:
Step 1
Move the radio closer to a window or away from a thick concrete wall. The radio's LCD screen may have a signal strength indicator to help you find the best spot.
Step 2
Position the antenna: Try changing the antenna's length, angle, and direction. DAB+ radio antennas usually work best when placed vertically.
Step 3
Use a different antenna. Some DAB+ radios allow you to use an external antenna. This can significantly improve the DAB+ signal.
Step 4
Turn off electrical devices: Locate the source of the interference by turning off the electrical devices one by one until the interference stops. Now you know who the culprit was.
Fifth step
Reprogram the radio: Try turning the radio on and off and use the "autotune" function to reprogram the station.
Do you want to listen to music everywhere?
Find the best portable radios
What if nothing works?
If you've done all of the steps above and you're still experiencing interference, then there might be a problem with the DAB+ radio itself. In this case, it is advised to contact the manufacturer for further assistance. The radio may need to be repaired or replaced.
"Web maven. Infuriatingly humble beer geek. Bacon fanatic. Typical creator. Music expert."