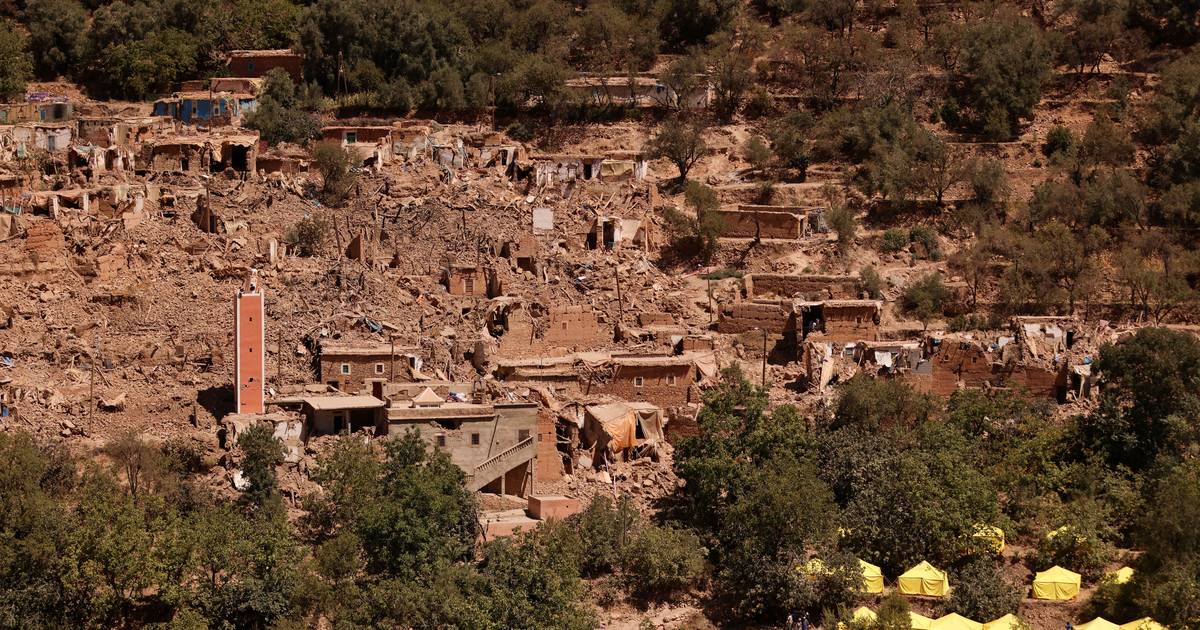 A Moroccan teacher loses all 32 of her students in an earthquake: "I don't know how I can continue living" | outside
A primary school teacher in the Moroccan mountain village of Adassil, more than 100 kilometers south of Marrakesh, appears to have lost her entire class in the earthquake a week ago. "People consider me one of the lucky ones, but I don't know how I can continue my life," she said in an interview with the BBC.
Nisreen Abou El Fadl was in Marrakesh at the time of the devastating earthquake on the evening of Friday, September 8. Adassil with its primary school and students was closer to the epicenter. Her thoughts immediately went to the 32 boys and girls between the ages of six and 12 when she felt the 6.8-magnitude earthquake.
As soon as possible, she returned to the mountain village in Chichaoua province. There she discovered to her horror that all her "children" were dead. "I asked: Where is Sumaya? Where is Youssef? Where is this girl? Where is that boy? The answer came hours later: They are all dead," the teacher says. Looking back at the British broadcaster.
"I imagined myself holding the class sheet and crossing out one student after another until I crossed out 32 names; 'They are all dead now,'" she explains. Al-Fadil taught Arabic and French in the mountain village inhabited by the Berbers, who mainly speak their own Berber language. " They found it very difficult to learn Arabic and French, but the children were very intelligent and spoke both languages ​​almost fluently."
Angels
The teacher describes her deceased students as "angels," respectful children who were eager to learn. Despite suffering from poverty and a crushing cost of living crisis, the children and their families considered going to school "the most important thing in the world."
Al-Fadil continues: "Our last lesson was on Friday evening, exactly five hours before the earthquake occurred." "We were learning the Moroccan national anthem and wanted to sing it in front of the whole school on Monday morning."
Our last lesson was five hours before the earthquake. We were learning the Moroccan national anthem and wanted to sing it in front of the whole school on Monday morning.

Teacher Nisreen Abu Al-Fadil
Its 32 students were among the nearly 3,000 deaths caused by the strongest earthquake ever in Morocco. The most affected areas were southern Marrakesh, where many mountain villages were completely destroyed, including Adassil.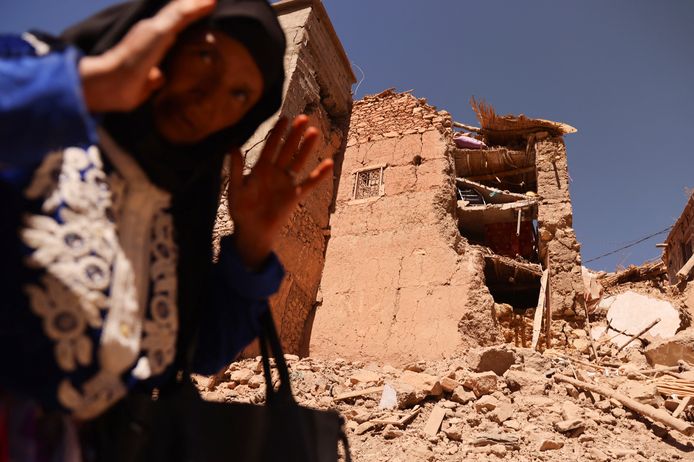 My favorite
Al-Fadil remembers hearing what happened to six-year-old Khadija. Rescue workers found her body in bed next to her brother Muhammad and her sisters Mina and Hanan. It seems that they were surprised by the earthquake while they were sleeping, and they all visited Ms. Al-Fadil's school. "Hadija was my favorite. She was very kind, smart, active, and loved to sing. She would come to my house often, and I loved studying and talking to her.
Despite her calm voice, Al-Fadil is suffering from shock. She still cannot comprehend what happened to her students and her school. "I'm not sleeping, and I'm still in shock," he said. "People consider me lucky, but I don't know how I can continue my life."
However, the teacher plans to continue her career in education. She hopes that the authorities will rebuild the school that collapsed in the earthquake. According to official data, a total of 530 educational institutions in the earthquake area were damaged to varying degrees, some of which collapsed completely or suffered severe structural damage.
The Moroccan government temporarily suspended studies in the most affected areas. King Mohammed presented plans to rebuild the affected area on Friday. He spoke, among other things, about sheltering people who were left homeless due to the earthquake and caring for orphans, MAP reported.
Nisreen Al-Fadil concludes, saying: "Maybe one day, when the school is rebuilt and classes begin again, we can remember my 32 children and tell their story."
Free unlimited access to Showbytes? Which can!
Log in or create an account and never miss a thing from the stars.

Yes, I want free unlimited access
"Pop culture enthusiast. Unable to type with boxing gloves on. Analyst. Student. Explorer."