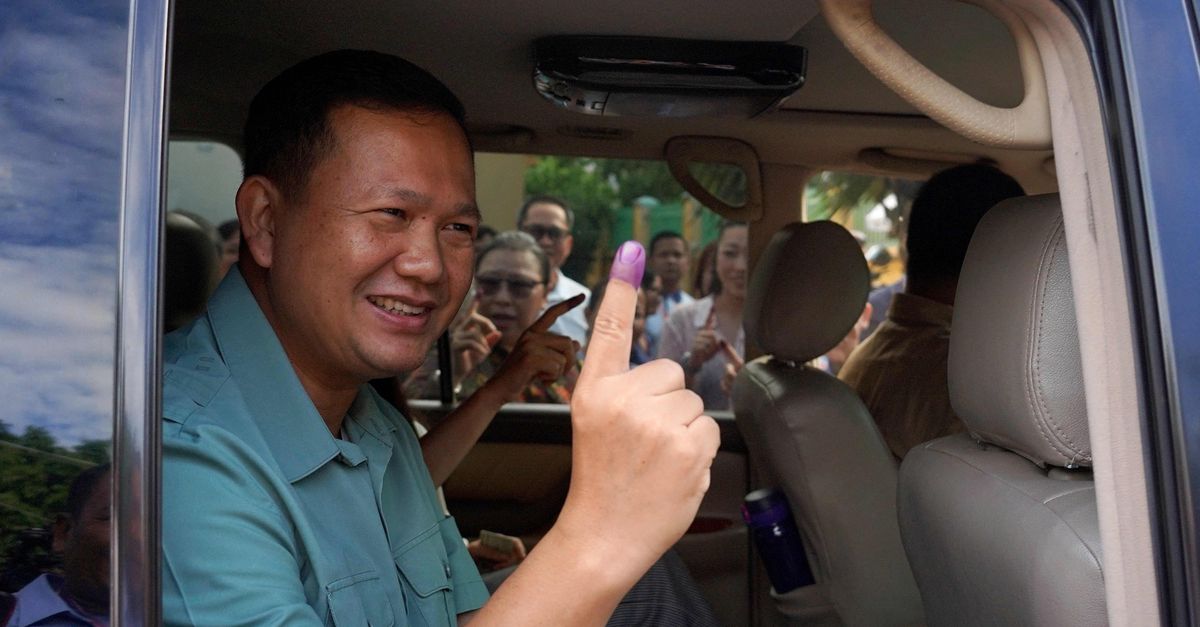 The Cambodian autocrat remains prime minister for five years after a sham election
Cambodian Prime Minister Hun Sen may remain in power for another five years after a major "victory" in a mock election on Sunday. His party, the Cambodian People's Party, told the Associated Press news agency on Monday that the governor had won nearly 80 percent of the vote in the election. With this, he won 120 seats out of 125 in parliament. Western countries refused to send observers because the outcome was predetermined. Hun Sen silenced political opponents and prevented them from participating in the elections.
Hun Sen has been prime minister since 1985, making him one of the oldest autocrats in the world. He began his bloody career with the genocidal Khmer Rouge, the guerrilla army that controlled Cambodia in the 1970s. He soon fled to Vietnam, which invaded Cambodia and expelled the Khmer Rouge in 1979. In recent years, Hun Sen's foreign policy has focused primarily on China, Cambodia's largest (economic) partner. Human rights activists, opposition parties and the media have been skillfully silenced by Hun Sen for the past 38 years.
In 2013, when Hun Sen also rigged the elections, large-scale protests occurred that lasted nearly a year, instigated by the opposition party CNRP, among others. There have been four deaths. After the election, there are hardly any protests or unrest now, ten years later. This is probably largely because Hun Sen's regime silenced potential agitators. Since then, the CNRP has been overturned by the Supreme Court, and its leaders have been overthrown or convicted in show trials. The opposition encouraged voters not to cast a valid ballot in protest.
Undermining democracy
Under Hun Sen's rule, Cambodia remained a country hostile to the West and plagued by poverty. Although the economy is growing rapidly, in part due to tourism–which employs 26 percent of the working population–neighboring countries such as Thailand and Vietnam are much richer. The government in Phnom Penh has difficult relations with the same neighboring countries and with Washington and Brussels.
US Department of State He writes that "threats and intimidation" by the Cambodian government against the opposition, among others, "denied Cambodians the opportunity to decide their country's future". The Americans are suspending development aid and no longer granting visas to Cambodians who have "undermined democracy".
The question remains whether the 70-year-old autocrat will really survive. He has already hinted that he will soon hand over the baton to his son, Hon Manet (45). Manet was educated in the US and UK and presents himself as a gentle family man. Despite his amiable image and Western education, it remains to be seen if Hun Manet will be a more liberal leader than his father.
Read also How Cambodian autocrat Hun Sen prepares to transfer power to his son

"Travel enthusiast. Alcohol lover. Friendly entrepreneur. Coffeeaholic. Award-winning writer."