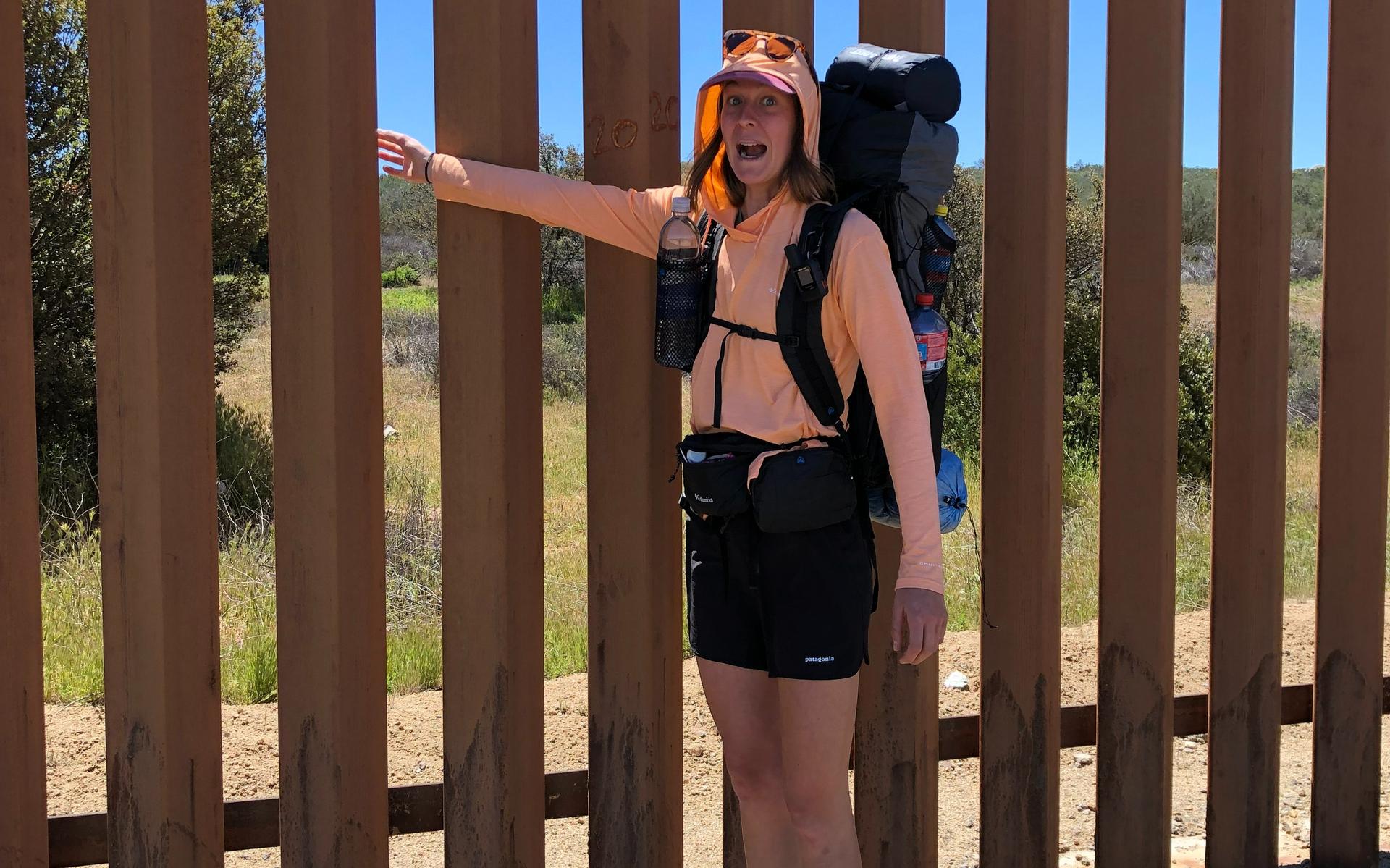 Susan from Oosterwolde goes on a big hike: the day
Susan van Weberen (24) from Oosterwolde runs the Pacific Crest Trail (PCT) in the United States, a 4286 kilometer journey from Mexico to Canada. He will spend five months on that 4286 kilometer journey from Mexico to Canada. For good reason. He hopes to raise 15,000 euros in sponsorship money, with which he wants 1500 planted by the Trees for All Foundation. You can donate via qr code.
I wake up to a light rain. Tapping against the tent cloth. drop by drop Like telling me "Wake up Susan. Today is the day" and today is the day. Sunday, April 9, Easter Sunday, was the day I had been looking forward to for half a year. Now it's finally here.
I'm with the so-called 'Trail Angels' who help PCT walkers. Two trail angels who live near the start of the PCT host about 30 hikers in their yard each day. They are also allowed to use their toilet and shower inside. Top shelf hospitality. When I woke up, the table where last night's meal was served was set with breakfast. Everything is free and payments and gifts are not accepted by these angels.
After I finish breakfast, I crawl back into my tent to pack the last things. The rain starts pounding hard on my tent cloth. Each drop lands in an unpredictable spot on the ship, hinting at the unexpected to come. It left a thin drop above the unreality that this day had actually arrived. To the left a fat drop splashes against a stout tent pole; Amazing hospitality from Americans so far. A thin drop from the right; Different personalities of walkers. A fat crumpled on the floor, the tent failed.
After I set up my tent the rain starts to stop and the van is ready to take us to the start. After an hour's drive, the ride was over. I have my eyes on America's southern tip monument. Meanwhile, the van that brought us left. Dust blows as the van disappears between the cacti on the dry road. "There you are," I think, and in amazement I fix my gaze upon the great high wall, and it is indeed there. I touch the wall and beyond it I see Mexico. I turn around and look curiously at the 4265 km stretch ahead of me. Full of unpredictable and new experiences. With bowed head and orange hood over my head, I disappeared around the first corner.
"Coffee fanatic. Friendly zombie aficionado. Devoted pop culture practitioner. Evil travel advocate. Typical organizer."