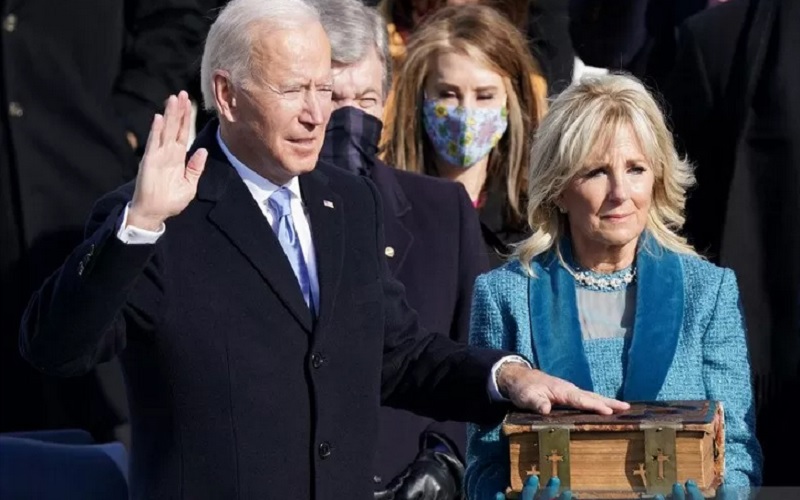 Peace between the United States and China is the key to global recovery
Business.com, Jakarta – The key to global economic recovery lies in policy United States And China in terms of geopolitics.
Kishore Mahbubani, a former Singaporean ambassador who is a public policy training lecturer at the Lee Kuan Yew School of Public Policy at the National University of Singapore, said China and the United States (the United States) should talk to the world to stop themselves. Geopolitical competition.
"Thus, you can see extraordinary reversals," Kishore told the Mandri Investment Forum on Wednesday, 2021, 3/2/2021.
He said the world should focus on working together to tackle the Govt-19 epidemic. The reason is that he worries that the poverty rate will rise after the epidemic.
Kishore also said that the United States could stop harassing China and start a lot of talks under the leadership of President Joe Biden.
However, he saw that the United States would still compete with China. In the Trump era, if 90 percent of China-US relations are competitive and 10 percent cooperative, Biden will bring in 60 percent of the cooperation and 40 percent of the competition.
According to him, Biden will mobilize US alliances in Asia, especially in East Asia, to support the United States. East Asian countries will welcome a strong US president.
"But as long as the United States does not interfere in development in the region," he said.
Biden's position is also difficult, Kishore said, because Trump has left the Trans-Pacific Partnership and the United States cannot return.
"This area is dependent on China. China will become very important," Kishore said. Not only that, but China also benefited by signing the RCEP.
Premium content
Login / Register
Business Indonesia raises funds with 3 media to help medical staff and residents affected by the corona virus sent by the Indonesian Food Born Foundation (PNI Account: 200-5202-055).
Come and help donate now! Click here For more details.
"Coffee fanatic. Friendly zombie aficionado. Devoted pop culture practitioner. Evil travel advocate. Typical organizer."