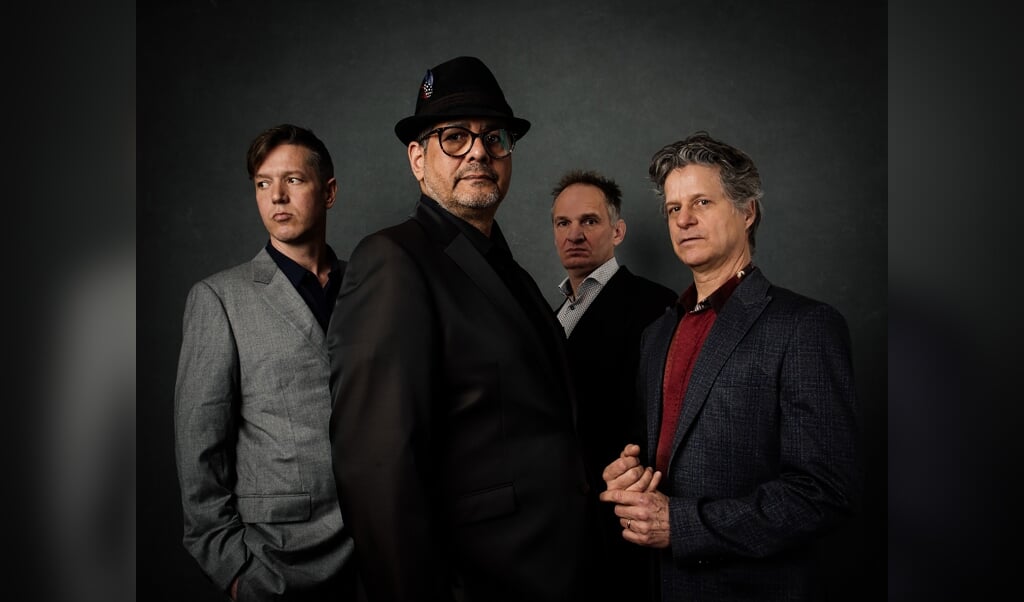 Diaz is warming up to Latinos in Observant
May 25, 2023 at 12:33 pm

Share your news locally

Stadspodium Observant brings a preview of the Diaz Latinos festival on Wednesday 7 June. The Force is four superpowers combined into one. All four of these men got their inspiration from playing in the New Cool Collective or the Holland Big Band, collaborating with Jamiroquai and Chaka Khan, or teaching at the Conservatory.
Their mutual chemistry came to them during a training session and the rest is history. Always fun, active and swinging. Their own compositions range from Latin jazz to Afro funk vibes. The program starts at 8.30 pm. Tickets for €10.00 are available through www.observant.nl.
Bassist, percussionist, composer and arranger Leslie Lopez (Puerto Rico) has played, recorded and toured the world with many international acts including Nueva Manteca, Cubao City Big Band and Conexion Latina. He has been a member of the international Dutch group New Cool Collective for 29 years. He has taught at conservatories in Europe, Latin America and Asia and composes his own music. His own album "Bamba Moderna" is a masterpiece.
Finn Peters (England) is a multi-award winning saxophonist, flautist, composer and producer. His versatile, wide-ranging approach to composition and improvisation stems from working with some of the most progressive artists of the past decade. He played with the likes of Jamiroquoi, Chaka Khan, Incognito and Sam Rivers. In addition to his own projects and record label, he has worked as a sideman for the past 25 years and has performed worldwide in over 90 countries. Finn won the Radio 1 Global Awards in the "Best Session" category and took second place in the "Best Album" category. He also won a BBC Jazz Award.
Guitarist and composer Jean Robbs (Netherlands) is active in various musical styles and has played in New York, South America, Asia and Africa and released two albums under his own name. He has served as a lecturer at the Universities of Rio de Janeiro, Bangkok and Addis Ababa and continues to be active as a studio musician in Dublin.
Drums master Olaf Guse (Netherlands) has jazz, Latin, Brazilian and funk styles as his favorites and plays percussion instruments from South America and Africa. He is at home in many styles and shows this with Mike Del Ferro, Ronald Snijders and Ephraim Trujillo. Olaf plays with many Brazilian artists such as Seimer and Celio Roberto Silva. He is drum and ensemble teacher at the Muziekschool Amsterdam and teaches body percussion lessons at the Amsterdam Conservatory.
City Stage The Observer
Town Hall Square 7
3811 LM Amersford
www.observant.nl
"Coffee fanatic. Friendly zombie aficionado. Devoted pop culture practitioner. Evil travel advocate. Typical organizer."