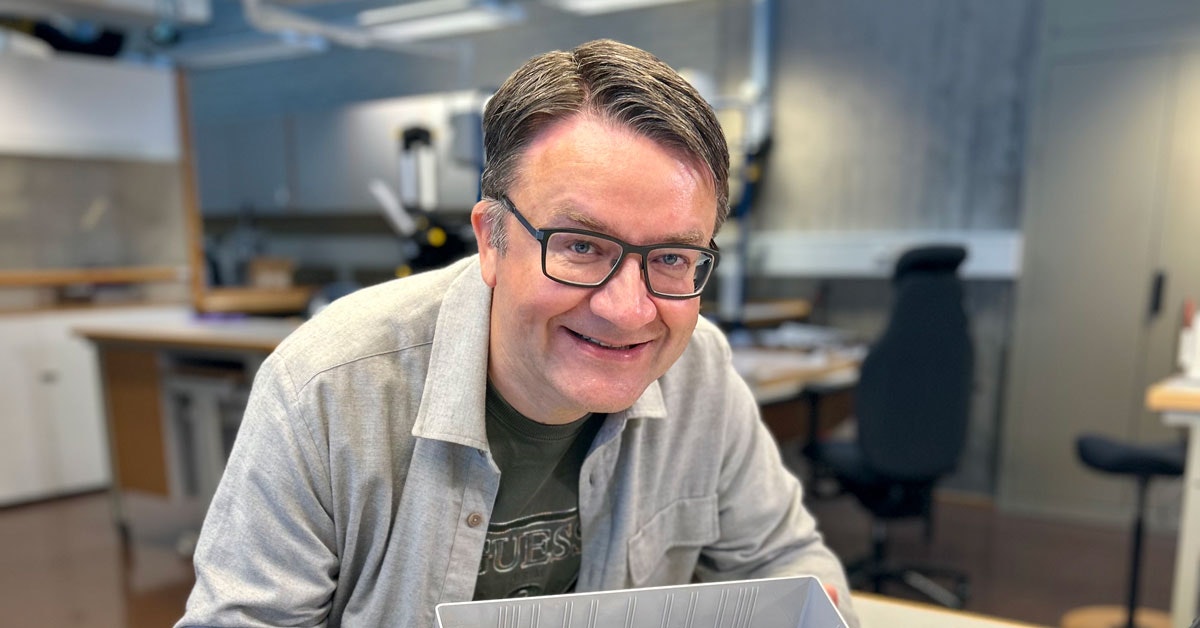 An amateur archaeologist makes a century gold discovery in Norway
That's why he bought his first metal detector, which he waved along the coast around Rensui in August.
At first, he only found a can of soft drinks and a Norwegian currency, until he drove along the coast and the metal detector started beeping at the presence of a lump of dirt.
"At first I thought I had found chocolate money or Captain Sabretooth coins. It was surreal," says Erlend Bohr, adding that his heart skipped a beat when he realized what he had found.
Erlend Bohr held in his hands nine gold coin-shaped necklaces, called bractites, which were gold beads that had previously formed a beautiful necklace, and three gold rings.
All the finds date back to the 6th century, which was part of the so-called Migration Period, when different peoples moved across Europe.
Experts believe that the jewelry was made by skilled jewelers and worn by the most powerful people in society.
We haven't seen anything like this since 1800

It's rare to find so much fine coin pendant jewelry in one place. It is said that no similar finds have been found in Norway since 1800.
What makes this find particularly rare is the coin-shaped design of the gold pendants.
It is different from the approximately 1,000 gold coins found so far in Scandinavia.
The pendants usually depict the god Odin healing his son Balder's sick horse. At the time, the legend was seen as a symbol of regeneration and resurrection, thus bringing good health to the wearer of the jewelry.
But Rennesøy's piece of jewelry only shows a horse with a slumped posture, twisted legs and a tongue hanging out of its mouth.
Researchers also have an idea of ​​what the previously unseen symbol means, explains Professor Sigmund Auerle, an expert on inscriptions and their symbols at the Archaeological Museum.
"Like the Christian symbol of the cross, which was widespread throughout the Roman Empire at the time, the horse symbolized illness and suffering, but also the hope of healing and new life," he explains.
All artefacts dating back to before 1537 and coins dating back to more than 1,650 are considered government property in Norway and must be transferred – first to the so-called regional municipality, which then hands over the finds to the Archaeological Museum.
"Pop culture enthusiast. Unable to type with boxing gloves on. Analyst. Student. Explorer."