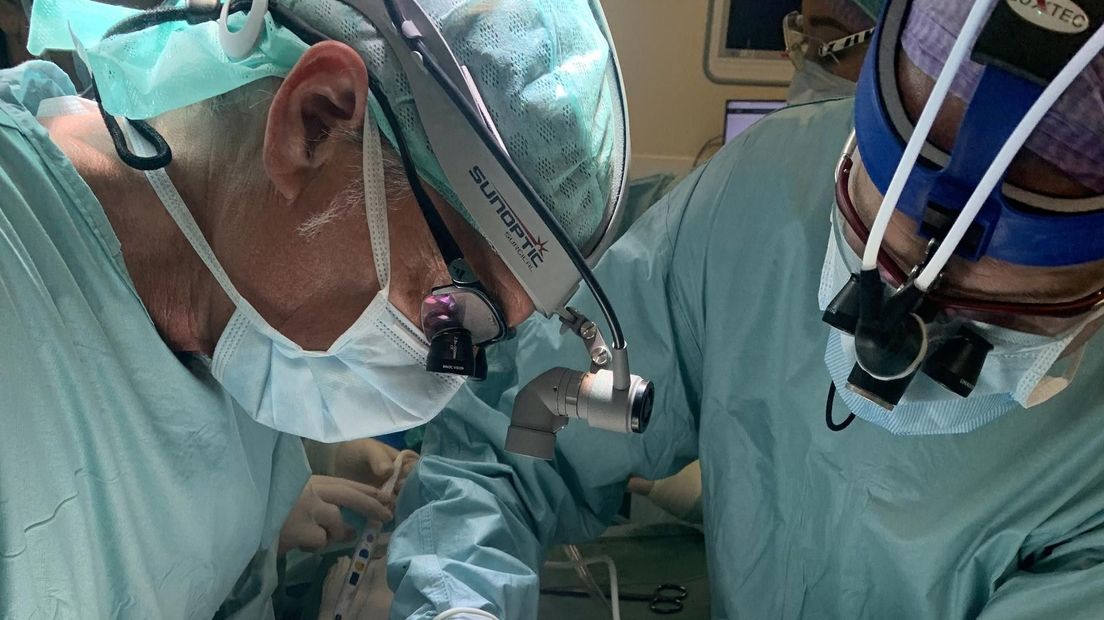 UMCG doctors provide patients with a new heart and liver in one operation
She can do less and less. "I was given a second life with these organs. I am very grateful. I am thankful that the doctors were able to do this, but I am also very grateful to the donor. It is a very mixed feeling because someone else has died, and I have a new future."
Seventeen medical specialists and more than thirty assistants participated in the nearly 24-hour operation. First the heart was transplanted and then the liver.
"Actually, everything about this operation is complicated," said one heart surgeon. "This patient's heart is very abnormal, with its 'connecting' arteries. So now we had to connect a normal heart with abnormal connections. But connecting the liver is also complicated, like taking over vital functions. With a heart-lung machine."
Years of preparations preceded the combined transplant. Heart surgeons and liver surgeons wrote protocols together and carefully considered the operation. Consultations were held with foreign experts, including the United States, which had already taken such action.
The patient was also expecting a transplant. "My liver was getting worse, and my heart was already worse. I didn't need to think about it. I didn't have much choice either. It was this, or…yeah, or nothing."
One option was to send the patient to the US for surgery, but according to the cardiologist involved, Kevin Damon, that was not desirable. "That's difficult. It means you're more or less taking donor organs that are rare in the country's population. And don't forget that this surgery is done very rarely in other countries, even in the United States. It doesn't happen dozens of times a year. And there was little time. This patient had this The year and the year after may have had time, but after that it was too late for her."
The patient is doing better than expected, Damman says. "It's a tough start and she still needs to take action, but if we thought it was going to happen like this, we would have signed up for it."
"Coffee fanatic. Friendly zombie aficionado. Devoted pop culture practitioner. Evil travel advocate. Typical organizer."