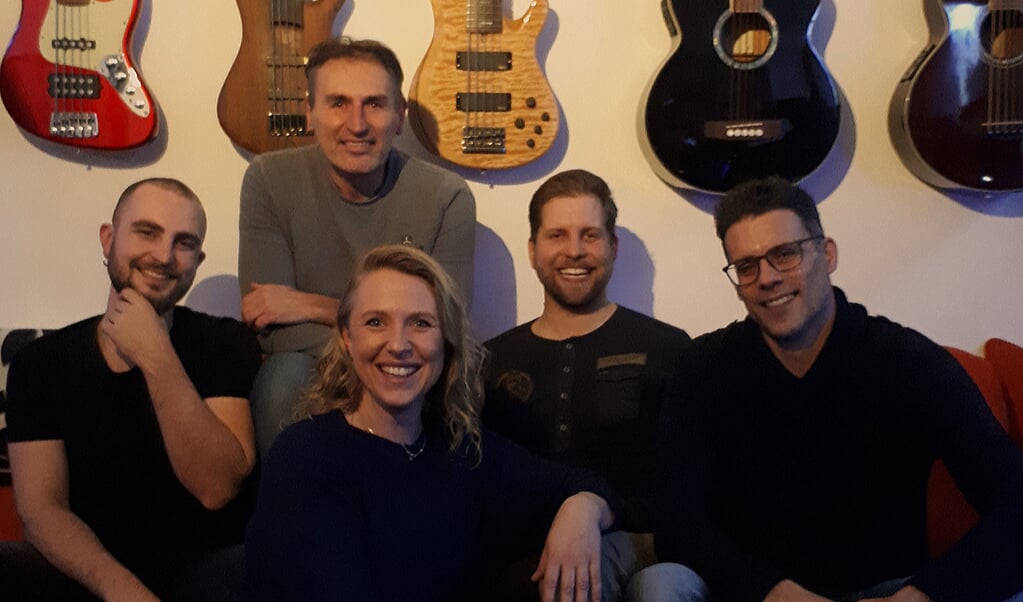 Two days of music and fun at Vijverpop – Advertising Zoetermeer | The regional magazine
topical
Read 129 times


Zoetermeer – Zoetermeer will be treated to a one-of-a-kind party this weekend of September 2nd and 3rd when Vijverpop explodes. Annual free music event with just the right dose of entertainment. Every year with an exciting assortment that guarantees a dazzling spectacle.
Organized by Sweet Lake Events in association with Stichting Onderneem.net. This sixth edition will take place at Nicolaasplein in Zoetermeer. An ideal setting, located between Dorpsstraat and Stadshart, surrounded by greenery and water, just right for this festival. Programming is versatile…funk, soul, dance, ska, disco, etc.
Saturday, September 2nd
4 p.m.: Ricky Daniels Born in Birmingham, Ricky started his music career in various dance bands as lead singer/guitarist. He later toured the UK and worked in various clubs. As a vocal/piano artist, Ricky has also performed all over the world for quite some time. He was also seen on The Voice sr., where all the jury members turned their chairs, but he didn't make it to the final.
4:45 PM: Janie Rowen The professional R&B artist has been singing since childhood, and her voice sounds like she's lived through all of life's lessons herself. Her music combines fun country rock, inspired by the 1960s genre with the encouragement of her mother and grandmother. Her repertoire includes songs by Timy Yuro, The Ronettes, Roy Orbison, and Dolly Parton.
5:40 pm: Margaret knew from a young age that she could sing. However, she only got her start in real live shows eight years ago. Meanwhile, a lot of experience has been gained … at the regional, national and even Spanish level. For some time now, she has also started writing her own songs and of course they have also been released.
6:50 PM Zoetermeer's funky live band Juicy knows better than anyone how to turn every performance into a hit event. In addition to funk and groove, of course, popular disco hits from the 70s and 80s will also be played. With their energetic stage act they guarantee a rocking act at this festival.
8:30 p.m.: Funky Crew is the party band from the area! They guarantee hard funk, cool pure soul and pure disco. Dance classics where you can't sit still. From the Pointer Sisters and Earth Wind and Fire to Bruno Mars and Justin Timberlake.
10:30 p.m.: DIRT doesn't color within the lines, with their signature sound, challenging melodies and flashy instrumentals, this 5-piece band manages to captivate and carry an audience without any trouble. Exciting, surprising and full of energy. Catchy world music with a touch of punk.
Sunday 3 September
2:45 p.m.: Felipe Castro ft. Eddy Coconut Felipe is a talented Cuban saxophonist with over 30 years of experience playing and recording in various styles with countless national (international) artists. For example, Felipe performed at the Metropool Orkest and posed on stage with Hans Dulfer.
3:50 pm: Cherish was active as a singer early on. She has already recorded an album with several artists, but she has temporarily put her career aside to be a mother to her two children. A few years ago, I got motivated to pick up the strings as a singer again. She entered a talent show, scoring high.
5 p.m.: Limelites consists of a selection of Dutch and Belgian musicians from The Regulators, Bang the Skillet, Zion Grooves, and Soul Jamaica, among others. The common denominator is their penchant for Jamaican jazz and rocksteady.
19:00: The Rebound consists of five very experienced musicians with a passion for Jazz, Soul and Mutton from this big band.
"Travel specialist. Typical social media scholar. Friend of animals everywhere. Freelance zombie ninja. Twitter buff."