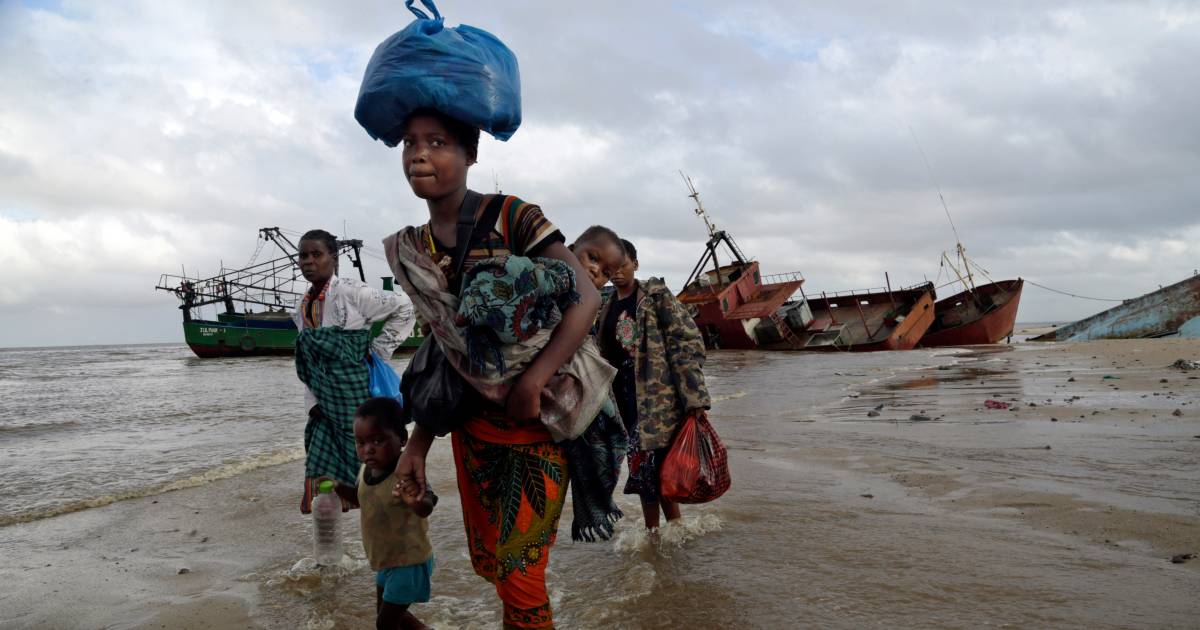 The First African Climate Summit Kicks Off: "Rich Countries Cannot Fund the Climate Crisis" | outside
The first Africa Climate Summit is scheduled to start in the Kenyan capital, Nairobi, on Monday. During the three-day meeting, policymakers will discuss renewable energy and financing for climate-friendly projects on the continent.
The summit's host, Kenyan President William Ruto, says he wants to offer "African solutions" in the run-up to the COP28 climate summit in Dubai in November. African heads of state and representatives of other governments and the United Nations are expected to attend the summit.
According to the United Nations, Africa, with a population of 1.2 billion, distributed over 54 countries, emits only 3% of all greenhouse gases in the world. According to the NGO Oxfam, the G7 countries and Russia alone have been responsible for 85% of global emissions since 1850 – 850 times the emissions of Kenya, Ethiopia, Somalia and South Sudan combined.
Climate Crisis: Drought and Hunger
Meanwhile, Africans suffer more from the consequences of the climate crisis than residents of industrialized countries. The Horn of Africa is experiencing the worst drought in 40 years. Millions of people also suffer from hunger in the Sahel region, which stretches from Senegal in the west to Djibouti in the east of the continent.
In addition, extreme weather events such as tornadoes and floods are becoming more common. Seven out of the 10 climate crises identified in a study by Oxfam are located in Africa. However, in 2021, rich countries will only pay $2.4 billion (€2.2 billion) in climate-related development financing in Ethiopia, Kenya, Somalia and South Sudan.
Monday's report showed that this is far short of the $53.3 billion (49.4 billion euros) that East Africa says it needs annually to meet its 2030 climate goals. Unfair share From Oxfam. According to Oxfam, climate change and its consequences is the main cause of hunger in the region. Prolonged drought and erratic rains have killed nearly 13 million animals and destroyed hundreds of thousands of acres of crops, leaving millions without income or food.
The NGO also points out that girls and women are the first victims of the crisis: "When food is scarce, mothers are often the last and least to eat. Girls are the first to be expelled from school or married off at an early age, leaving one less mouth." to feed him.
Great potential
A draft version of the summit's closing statement, seen by AFP, highlights Africa's great potential in renewable energy, youth workers and natural resources. For example, the continent has 40 percent of the world's reserves of cobalt, manganese and platinum, which are needed to produce batteries and hydrogen cells.
At the summit, African leaders want to remind industrialized nations that Africa currently receives only a small fraction of the resources it needs to tackle the climate crisis. This relates, for example, to financing climate projects in the Global South.
Climate disasters cost between $7 billion and $15 billion annually
According to estimates by the African Development Bank, climate-related natural disasters are already costing countries between $7 billion and $15 billion annually. Demand for debt relief is also likely to play an important role in the negotiations.
Oxfam is urging African leaders to speak out and hold rich, polluting countries to account. "Even through their generous accounts, the contaminated countries have only given groundnuts to help East Africa scale up mitigation and adaptation efforts. Almost half of the money (45 per cent) they have given has been in cash," said Fati Nzi Hassan, Oxfam's Africa Director. Loans, pushing the region into more debt."
Unlimited free access to Showbytes? which can!
Log in or create an account and never miss a thing from the stars.

Yes, I want unlimited free access
"Pop culture enthusiast. Unable to type with boxing gloves on. Analyst. Student. Explorer."