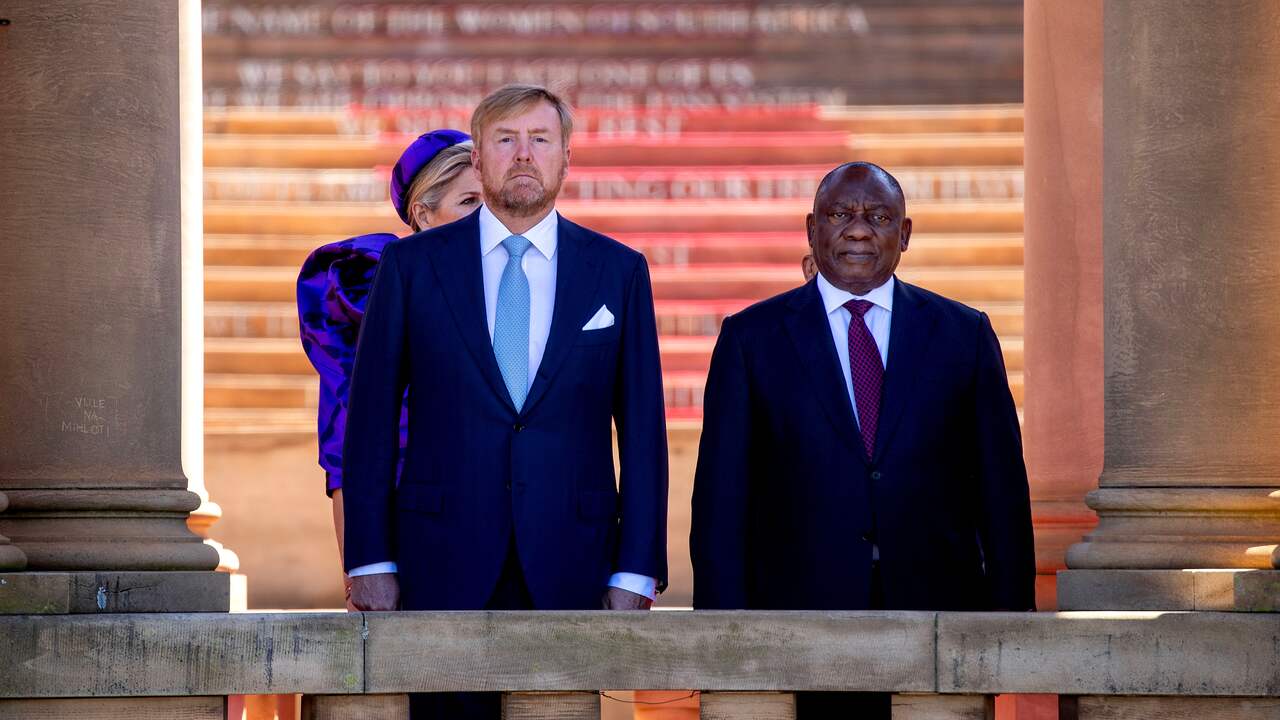 South African President acknowledges Willem-Alexander's apology for slavery Royal family
South African President Cyril Ramaphosa acknowledged the apology made by King Willem-Alexander earlier this year for the Netherlands' role in the history of slavery. The president stated this in press statements Thursday morning.
"We are committed to building bridges of tolerance to achieve a better future and world," Ramaphosa said. "Therefore, Your Majesty, I would like to pay tribute to the apology you have made for your country's role in the history of slavery, including South Africa. This has been an important step towards reconciliation, repair and healing of old wounds."
Willem-Alexander apologized for past Dutch slavery on July 1. He did so during the national commemoration of the history of slavery in Amsterdam. "For the apparent failure to take action against this crime against humanity, I ask for forgiveness today, on this day when together we commemorate past Dutch slavery," the king said in his speech.
King Willem-Alexander and Queen Máxima are currently on a three-day state visit to South Africa, at the invitation of President Ramaphosa. During their trip, the royal couple heard about the untold history of slavery in the Netherlands there.
"Pop culture enthusiast. Unable to type with boxing gloves on. Analyst. Student. Explorer."