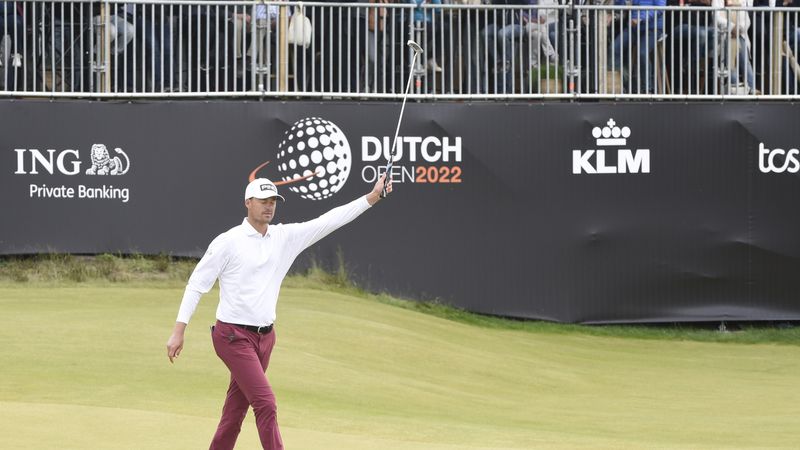 Perez ready to defend KLM Open title
The Frenchman is a late arrival from America, where he played a good PGA Championship. So, the defending champion looked a bit tired at the press conference before the start of the pro-am, but at the same time he knew he had to make the most of that lap to sharpen his knowledge of the track: it's not because of that you can start at -10. We are all equal and you have to show that again. That's one of the best things about golf, isn't it? You won't have an easy draw because you won. Opportunity is the same for everyone.'
However, it's clear that Perez is one of the big contenders this year. The Order of Merit's number 2 is having a good season and has already recorded his third win on the DP World Tour earlier this year.
"I will definitely approach the tournament differently than last year. I took some time off last year because things didn't go well, but this season is going well. The coming months will tell if that's enough to qualify for the Ryder Cup, but I'm fine. It's important to have a good summer in Europe to qualify, but I'll do my best. I couldn't have handled it better in the last Ryder Cup: I was in the top 50 in the world, had the opportunity to play in the USA, but lost the opportunity to collect points for the team. I want to do it differently now and that's why I'm here.'
However, if all goes well, this will be the last time the Frenchman living in Scotland will be seen in the Netherlands. At the end of the season, the top 10 players in the Order of Merit will receive a PGA Tour card, and Perez is determined to exercise that option when the opportunity arises.
'Definitely a chance you want to take. Who wouldn't? I know there are those who say the DB World Tour loses quality because the top 10 goes to America, but I don't see it that way. Players who play there can win, they can come away with even more confidence when they play in Europe, but above all there are players who lose their card after that year. There will certainly be players who play at Korn Ferry, but there will certainly be players who return to Europe with additional experience.
However, it is not far off. First wait, KLM Open.
'I haven't really looked back at the footage from last year, yes, a very short clip from the following week, and to be honest I don't remember much about that last day. I had to putt all the time to stay in the race, nowhere near the top, one putt after another. Is that putter still in my bag? What do you think? It never really leaves!'
Coincidentally, the pro-am passed Perez at the last minute, and he can be expected to start on Thursday: the Frenchman, who had returned from America a few hours earlier, withdrew shortly before his start time with back problems.
"Coffee fanatic. Friendly zombie aficionado. Devoted pop culture practitioner. Evil travel advocate. Typical organizer."