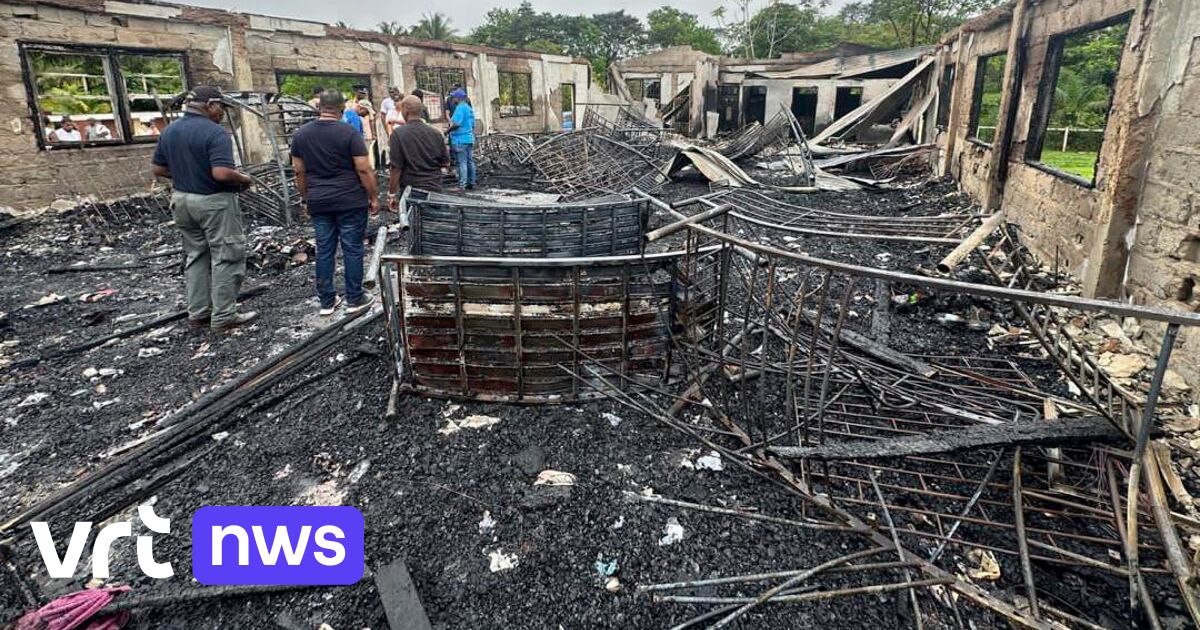 A fire broke out in a school hostel in Guyana after students were forced to hand over their mobile phones
A fire broke out in the dormitory of a girls' school in Mahdia, a mining town in the center of the South American country, between Sunday and Monday night. At least nineteen people died and many others were injured. "A student is suspected of starting the devastating fire after her mobile phone was confiscated," police said in a statement.
A government source anonymously confirms that the teenage girl confessed to the facts. Supervisors at the shelter "confiscated her phone and the girl threatened to burn down the building that night. Everyone heard it," it reads.
The minor girl, who is currently under police protection at the hospital, went to the bathroom, sprayed insecticide on the curtain and then set it on fire with a match. The fire spread rapidly. The partially timber-framed building was completely gutted.
Guyana's President Irfan Ali spoke of the unprecedented disaster and declared three days of national mourning. Guyana is a former British colony. It is located on the northern coast of South America, between the neighboring countries of Brazil, Venezuela and Suriname.
"Coffee fanatic. Friendly zombie aficionado. Devoted pop culture practitioner. Evil travel advocate. Typical organizer."