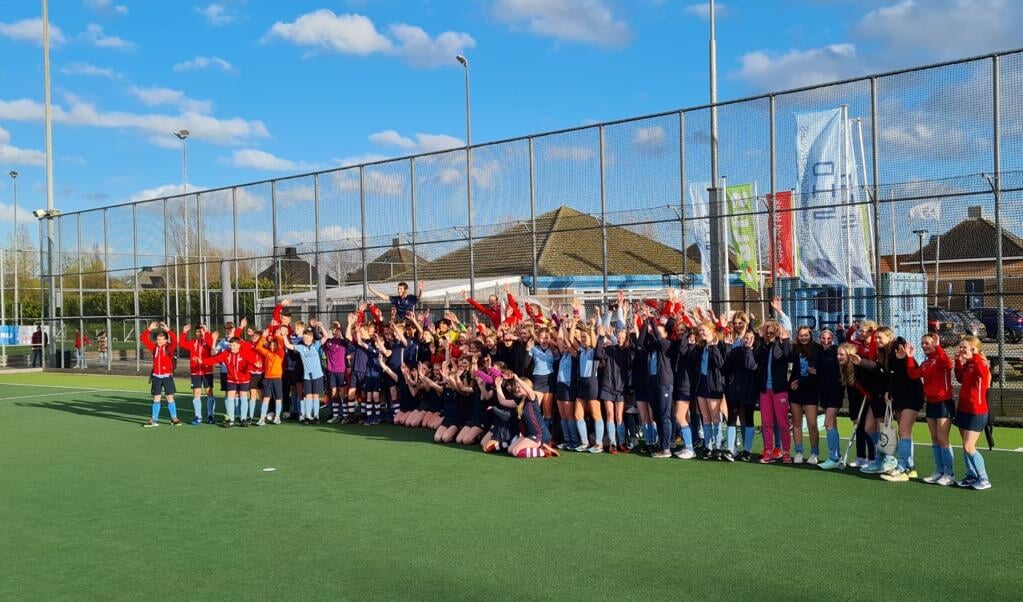 HC Voorne welcomes youth teams from England – Advertising Hellevoetsluis | Big heelfoot
general
Read 777 times


Hellevoetsluis – Last Wednesday, April 12, HC Voorne hockey club welcomed 44 students from Bradford Grammar School from the UK. The college teams trained on the grounds of the Hellevoet Hockey Club and then played one-hour friendlies against Boys C1, Girls A1, C1, C2 and C3 from HC Voorne.
"Every year we try to organize an international tournament," says Shord van de Waal, who contacted the Bradford school from HC Voorne. The four matches ended with different results. After that, we ate together and chatted in the club. The club was packed with over 130 hockey players the old fashioned way and thanks to Chef Anouseka everyone went home satisfied and full.
"It's a great experience for young people to play against a foreign team. They play differently tactically, the system is different, and it's also nice to speak a different language after matches. Friendships might develop too. Definitely worth repeating, "shord van de Waal concludes proudly.
Interested in a few trial lessons or membership in this active sports association? Visit www.hcvoorne.nl or send an email to: [email protected]
"Professional reader. Award-winning gamer. Zombie buff. Social media junkie. Bacon maven. Web scholar."