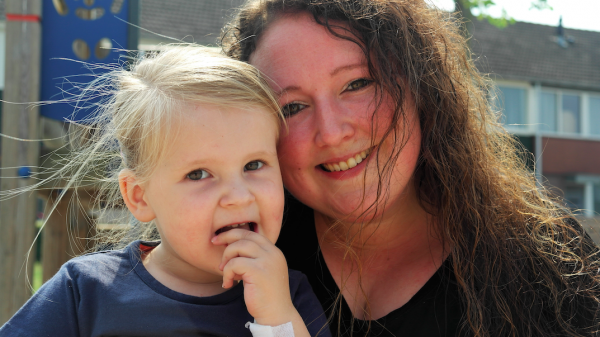 Blisters, cuts and loose nails: Yvonne and Mira suffer from the skin disease EB
Yvonne and Mira:
Mira
Hormonal ointment, bath oil, drops, bandages, special plasters: Yvonne almost prepared a separate medicine cabinet for her daughter. "When Mira falls, she now asks for her own ointment and bandage. Fortunately, she knows it's important to do it right away and doesn't find it strange. Of course, she also regularly sees me covered in stickers. Then she gives me kisses to make me feel better.
Mira knows her skin is sick, but she's also just a three-year-old playing. "We want to keep it that way, of course, but we're trying to protect her as best we can," says Yvonne. "She always wears closed-heeled sandals to protect her heels. She wears pants under a skirt or dress, so there is a bit of buffer in case she falls. When she goes to school next year, we will have to teach her teacher carefully: Wound care is a profession in itself for her." For Mira.
Mira's arm: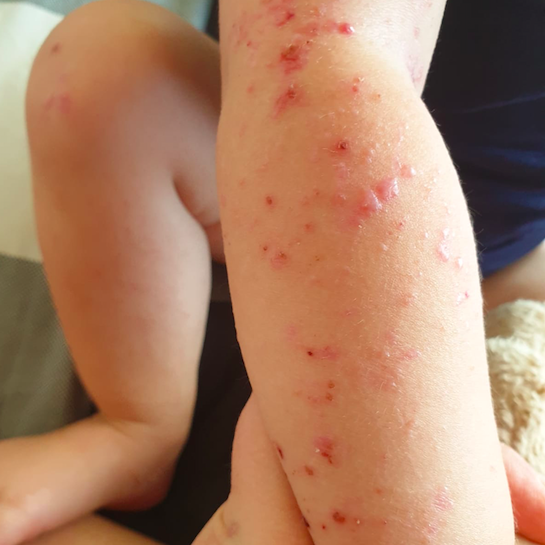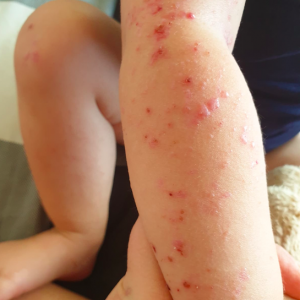 No medicine
The older Yvonne gets, the less she suffers from EB. "Not because it's getting smaller, but because you know how to handle it better and better. I have techniques for everything. If you keep losing your nails while changing beds, you'll quickly learn a different way."
She is now sharing her experiences to raise awareness about EB, in the hopes of further research. "Now you hear the phrase 'try to live with it,' other than there is no treatment or medication. This is extreme, especially for EB patients who have a harder time. Some are born without skin, or have much larger blisters, or even develop deformities in their hands and feet." "I just hope there are more opportunities. It's too late for me, but I hope I can help my grandson later."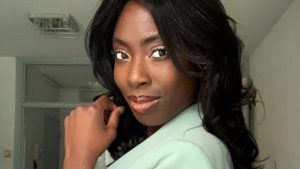 Priscilla (29 years old) suffers from sickle cell disease: "Suddenly the tissue in my arm died"Read also
"Travel enthusiast. Alcohol lover. Friendly entrepreneur. Coffeeaholic. Award-winning writer."