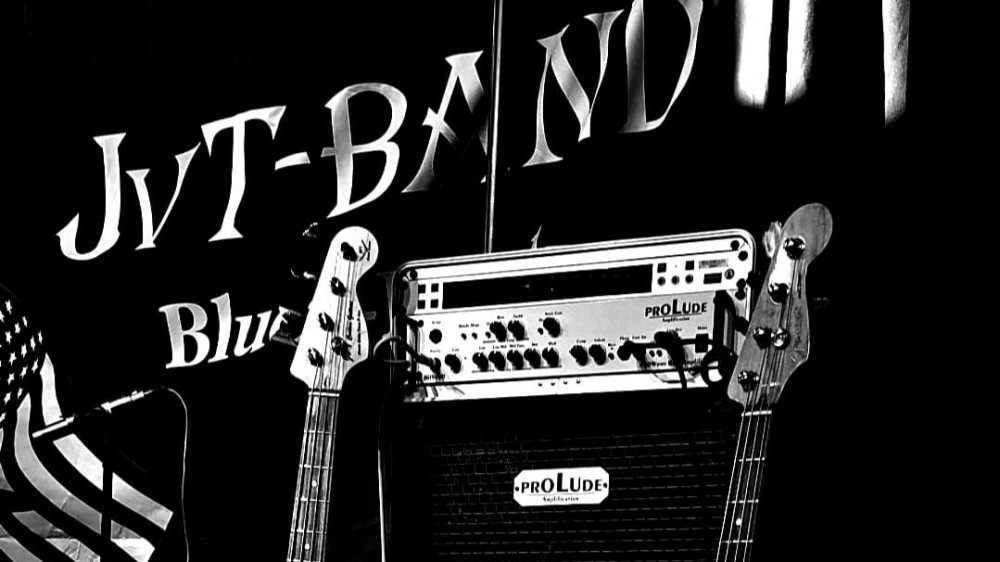 Andijkse Band was nominated for a Hollywood Independent Music Award
Good news for the JVT band from Andijk. The band was nominated for the Hollywood Independent Music Awards. It's about two songs from their 'Southern Comfort' album. The award ceremony will be held in Hollywood on August 17.
"It's going to be really exciting," says Jeroen Van Duyl in the radio studio at WEEFF. He compares the awards to the Grammys, but for artists not tied to a record label. "For truly independent musicians."
The blues rock band was founded by Van Duij and currently consists of Jeroen on guitar and vocals, Claudio Guliger on bass guitar and Paul Slamon on drums. The band has its own studio in Antigek, where part of their 'Southern Comfort' album was recorded. Another portion of the album was recorded at Michael Beck's Soundvision Studios in Phoenix.
Watch the interview with Jeroen van Tuijl below. The text continues after the video.
Nominations for the songs 'Blue Moon Shines' and 'A Light in the Distance' from the band's fourth album. The latter song was written by guitarist Tommy Stilwell. "Officially, the nomination is in his name because he owns the rights to the song," the band says.
The band is proud of the collaboration with Stilwell: "Tommy is currently touring with Shaun Murphy, who has previously been a vocalist with Eric Clapton, Meat Loaf, Little Feat and Bob Seger to name a few."
From Andijk to Hollywood
"The music we make is very popular in America," says Tuijl. The band has been performing regularly in the US since 2013 and has met many musicians there. In August they will be doing some shows with Stilwell in the US followed by the 'Hollywood Independent Music Awards'.
"To be honest, I don't even know what we can win," Tuile laughs. "But I see former winners who are now doing much bigger shows." However, the nomination is already a good international boost for the band and who knows, they might even go home with an award.
This is a message from the West Frisian Joint News Editors
More news from West Priceland?
💬 Stay informed through our Facebook group News from West Priceland. Comment, discuss and share your news
📧 Send us your tips [email protected] Or contact us at 06-23405405
✏️ See a typo? Let us know at [email protected]
"Coffee fanatic. Friendly zombie aficionado. Devoted pop culture practitioner. Evil travel advocate. Typical organizer."