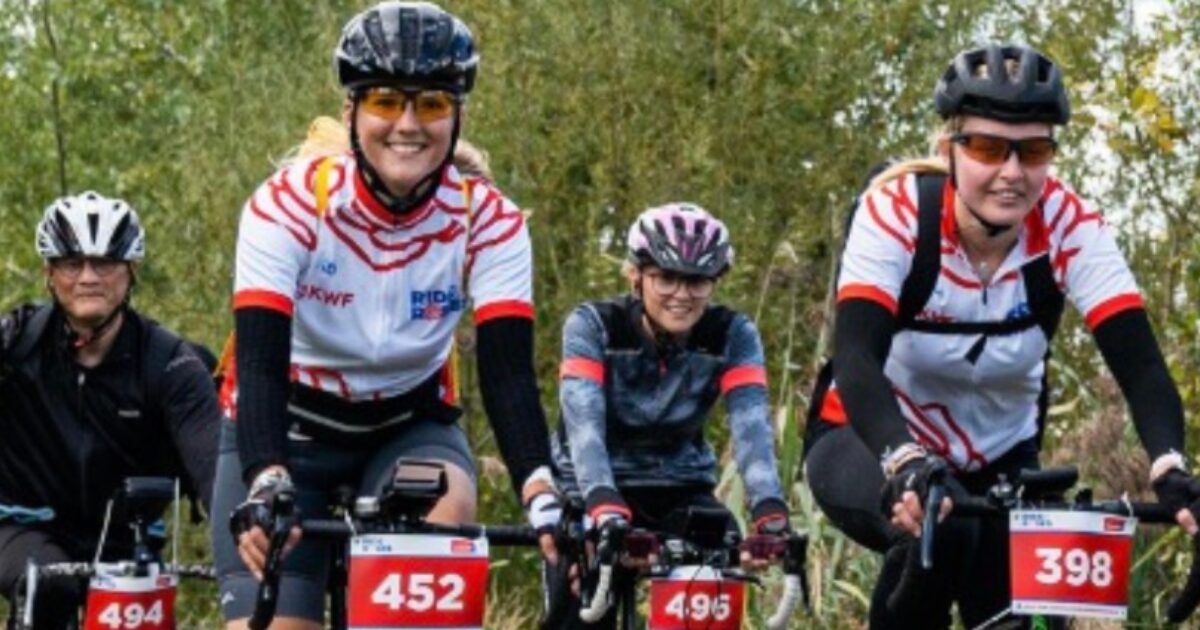 'Ride for the Roses' in Alsmere on 1st October
Aalsmeer – 'Ride for the Roses' is a bicycle race for young and old. Cycle with the Adamas team and get into gear for your fellow villagers with cancer. In 1997, Lance Armstrong launched the 'Ride for the Roses' organization in the US to raise money for cancer research through sport. The following year, in 1998, the first Dutch Ride for Roses was organized. This year it will start in the flower capital of Aalsmeer, which plays an important role in the auction of roses.
Cycle the beautiful paths around Westeinderplassen and Groene Hart. Whether you cycle 25 km on a city bike with your kids or choose 25, 50 or 100 km, we do it together. Adams is delighted to be one of the charities in this edition. "Proceeds can help people with cancer maintain or restore their resilience and quality of life. There is no such center in Alsmere yet. We hope that through this event fellow villagers will know how to find our door; by sponsoring us to keep our doors open.
Adamas desperately needed funding
Our volunteers help cancer patients, their loved ones and surviving relatives recover and increase their strength. Focuses not on the clinical side of the disease, but on the quality of life. Our guests come from far and wide, but in particular: Haarlemmermeer, Duin-en Pollenstreek, Gag en Prasem, Kennemerland and Amstelland.
Due to limited government funding the organization is completely dependent on gifts and donations. So an event like this is necessary to get the budget. Every participating cyclist counts and contributes to the mission of a healthy region. Better to put our shoulders together. Because… no one has to do it alone.
How will you take action?
Go to the 'Ride for the Roses' website and register, this link will take you directly to the Adamas team. All proceeds benefit our home 100%. Unable to attend but still want to support us? Direct donation is also possible. If you would like more information on participation, routes, funding, etc., visit the Ride for the Roses website.
Photo: Pexels
Published: September 6, 2023
"Coffee fanatic. Friendly zombie aficionado. Devoted pop culture practitioner. Evil travel advocate. Typical organizer."