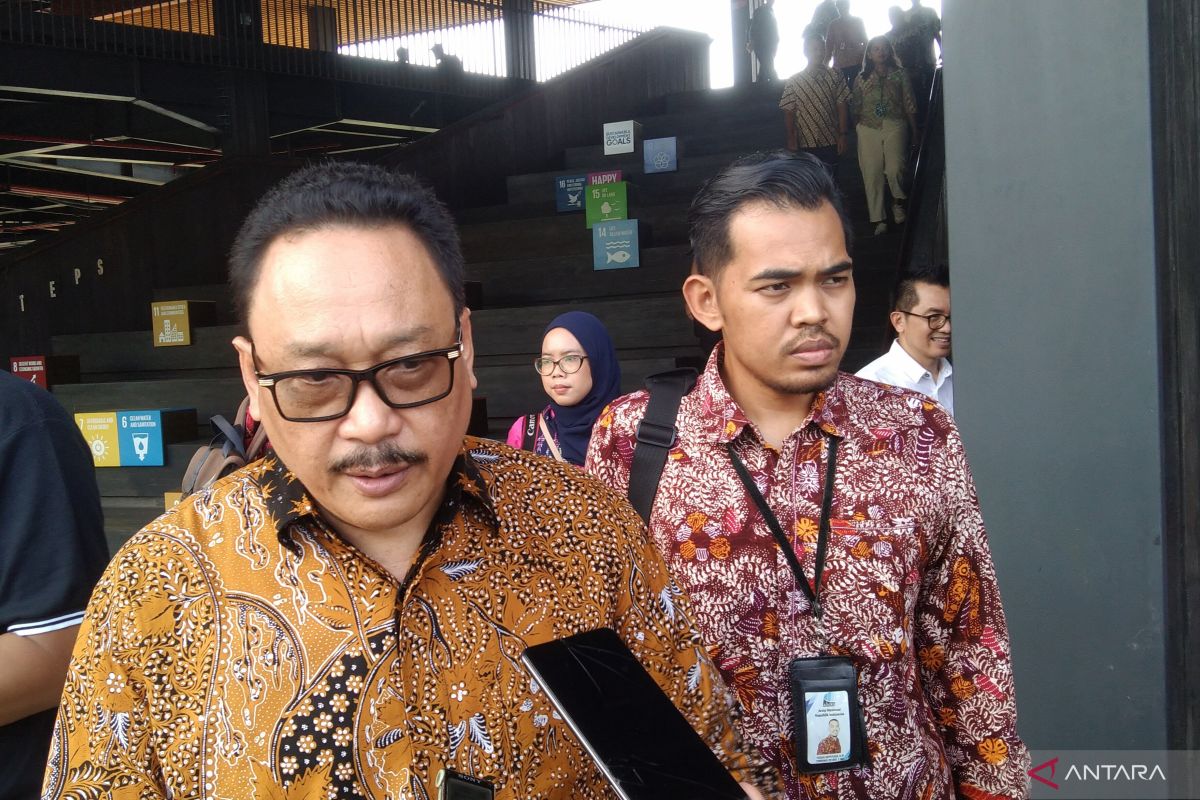 ANRI has requested 2,700 RI files from the United States since 1965
Denpasar (ANTARA) – The National Archives of the Republic of Indonesia (ANRI) has requested about 2,700 files related to Indonesian historical events dating back to 1965 from the US government, including the US intelligence agency CIA.
"We have identified 2,700 file. "We have partially recovered thousands of digital archives, but some are still closed," said ANRI President Imam Gunardo on the sidelines of an e-based government system agenda for the Ministry of State Apparatus Empowerment and Bureaucracy Reform (Kemanban RB) in Denpasar. Bali, Friday.
He said archives related to the CIA, the archives of the US Embassy in Indonesia and the archives of the US State Department have been opened by the US National Archives.
It is hoped that the archives collected from the United States will provide complete evidence of the past for the Indonesian people to fully understand.
ANRI, he continued, does not have the task of correcting a historical event that is considered incomplete by the current generation.
However, his party is tasked with collecting historical evidence that is expected to be a study material for researchers and historians on events that occurred in a particular year, including the G30S/PKI incident in 1965.
Also Read: ANRI collects Bang Karno's love letter with new facts on G30S/PKI
Also read: BNPP and ANRI innovate by creating an archive gallery at PLBN Skouw
"So people don't understand a phenomenon only partially. If they only know part of it, the story becomes fragmented and doesn't match reality. "The more sources the better," he said.
He said his party is constantly communicating through written and virtual meetings with relevant institutions in the United States to bring home important documents of Indonesian history in 1965.
"We are in constant contact and we will be there if necessary. "We will take it, but the integration with the US is already underway," he said.
Meanwhile, Minister for Administrative and Bureaucratic Reforms Abdullah Azwar Anas said on the same occasion that the events of the past are important to correct history.
New data on past history, he continued, could be reconstructed to increase public knowledge.
"Meanwhile, our history is only on the side of power, after which we researched and started piecing together the historical facts," he said.
"Coffee fanatic. Friendly zombie aficionado. Devoted pop culture practitioner. Evil travel advocate. Typical organizer."