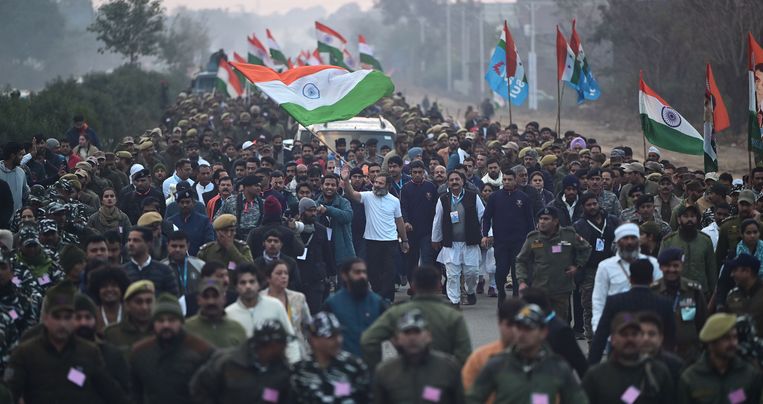 "Why do all the thieves have Modi in their name?" Opposition leader Rahul Gandhi has been sentenced to two years in prison for insult
A court in Surat, Gujarat state, where Prime Minister Narendra Modi belongs, delivered the verdict on Thursday. Gandhi, leader of the Congress Party, India's largest opposition party, and scion of the influential Nehru-Gandhi dynasty, announced his appeal immediately after the verdict.
Gandhi should not go straight to jail. The judge released him on bail and suspended the final sentence for a month. According to an adviser to the Modi government, Gandhi may be immediately suspended as a Member of Parliament as a result of the conviction. With elections approaching next year, it will be a blow to the opposition.
In the offensive speech before the last election in 2019, Gandhi spoke of the endemic problem of corruption in India, referring to Prime Minister Modi and two fugitive businessmen with the same surname. Gandhi said at the session that he did not intend to offend any society with his remarks.
political bankruptcy

The court ruling was well received in circles of Prime Minister Modi's ruling party, the Hindu nationalist Bharatiya Janata Party. "In a democracy, no one is above the law," government advisor Kanchan Gupta said on Twitter.
The Congress party said the case against Gandhi was brought by the "cowardly and dictatorial" BJP because it denounced the "black dealings" of the Modi government. Congress chief Mallikarjun Kharge said the BJP was "politically bankrupt".
Rahul Gandhi's secular Congress party has ruled India for decades, but it is no longer the shadow of the all-powerful bloc it once was, with less than 10 percent of parliamentary seats. Modi's Bharatiya Janata Party (BJP) won the last two elections in landslides and is poised for another victory in 2024, according to opinion polls.
"Pop culture enthusiast. Unable to type with boxing gloves on. Analyst. Student. Explorer."