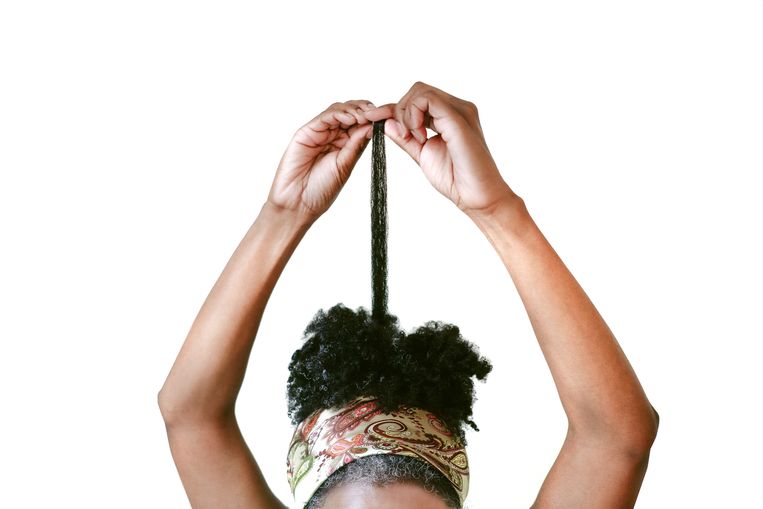 We know very little about curls, but that's about to change
American researchers have systematically mapped the characteristics of curly hair. They presented the results this week at a meeting of the American Chemical Society.
Sometimes, there is a gap in our knowledge staring you in the face. Chemist Michelle Gaines noticed this when she looked at herself and her students: We know very little about curls.
Gaines attends Spelman College in Atlanta. Almost everyone has curly hair out there. It is a "historically black" educational institution for women, founded in the days of apartheid, and the vast majority of students are still black. This demographic helps address topics that traditionally don't get as much attention in science, like curly hair.
How the curl factor arises is more or less known. The angle that the hair makes in relation to the scalp during growth plays a major role. The density and distribution of cells in the cortex, the center of the three layers that make up a hair, also plays a major role in the curve of that hair. But what differences there are in curls and how best to classify them is largely unexplored territory.
A curl is rarely just a curl

In general, we're not further from the classification of straight, wavy, and curly hair and the collective category of curly hair, which includes both small spiral curls and "curly hair," which has z-shaped corners. Another way to classify is by ethnicity, as the category "African hair" should cover a large variety. Aside from the fact that the bulk of the world's population with curls gets off badly, it takes little into account the intrinsic properties of hair, Gaines notes. No wonder, she says, there is so much confusion about hair types.
Until now, research into hair formation has been left largely to cosmetics. Gaines concluded that cosmetics giant L'Oréal and Andre Walker, hairstylist for Oprah Winfrey and Michelle Obama, among others, have already taken significant steps with more refined rating systems. The core categories are divided into sub-types, which helped us make sense of them, but upon closer inspection, there's still a lot that doesn't add up. For example, what do we do with such a measure as the diameter of a hair, knowing that such hair is not perfectly round, but elliptical, and also varies greatly in thickness along its length?
Count curls

She thought this could be done much better, and put her students to work studying curls thoroughly and systematically. Volunteers provided samples, each with twenty hairs, so that multiple tests could be performed with the same sample. These were washed and dried and then measurement could begin, including using an electron microscope and camera to photograph the hair from all sides. This is how they came up with the 3D models that really approximate the geometry.
They have come up with a number of new variables that together provide quantitative insight. The most important measure for them is the number of curls you find on a three-centimeter piece of hair. Where this is zero for straight hair, it can go as high as five curls or more in the samples they examined. Related variables are the contour length of one strand and the "pitch", the distance between the beginning and end of such a contour.
"Measurements like these make it possible to construct a new classification system with which we can accommodate all the different species we encounter in everyday life," co-author Imani Page told ACS. The research has not yet been published in a scientific journal, but has been published as a so-called preprint on ChemRxiv, a research archive for chemists.
They now wish to flesh out their system with more hair samples. This should lead to a curl classification that is practical for people to check at home with a tape measure, and for researchers to base on hair care products, for example. So that each curl can receive proper care.
Read also:

The male body is the norm, so women have long suffered from medical complaints

Women suffer from unexplained medical complaints for an unnecessarily long time. Diagnoses are often overlooked, says Voices For Women, because science takes the male body as a rule.
"Travel enthusiast. Alcohol lover. Friendly entrepreneur. Coffeeaholic. Award-winning writer."