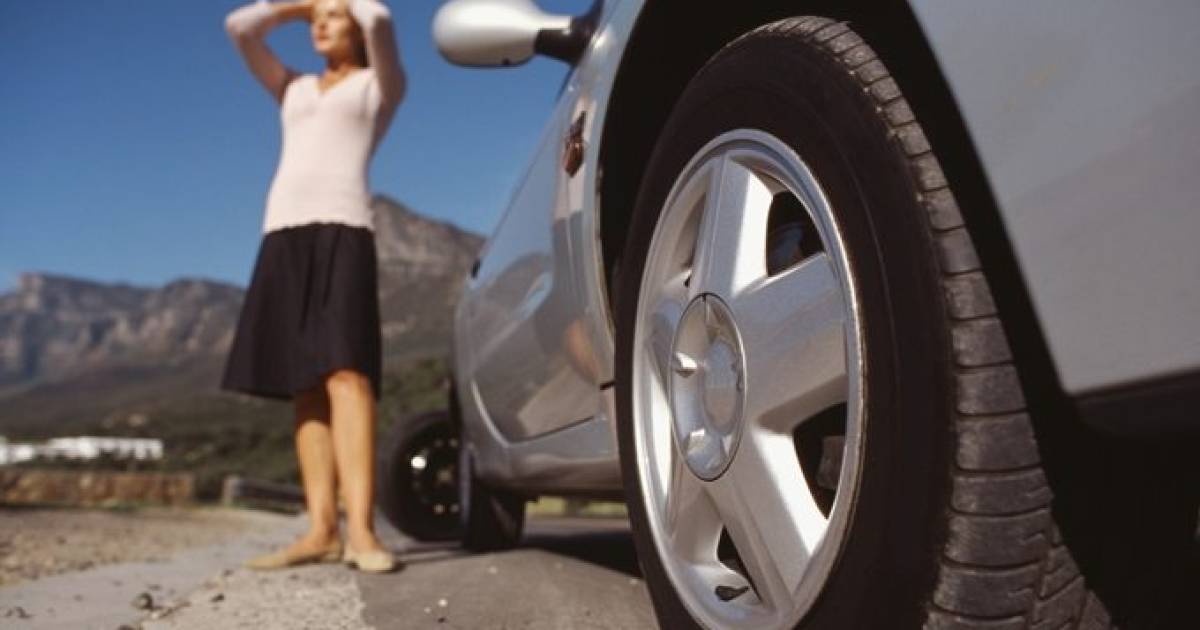 Watch out for these 5 French and Spanish highway tricks | car
Every year, French police warn motorists on the motorway to beware of thieves who use tricks to rob unintentionally holidaymakers or extort money.
According to the Belgian VAB – ANWB – the most common trick is that highway thieves signal to vacationers that something is wrong with their car. They often do this right in front of a parking lot along the highway or at a gas station. The thieves' henchmen are waiting there. Once the drivers are out, valuables are stolen from the vehicle. Thieves also pretend that they are unlucky, so you stop along the highway for help. The majority of reports come according to By the way, VAB is from Spain.
"Italian" scam
The first scam to beware of in France is generally called the "Italian scam". Thieves deflate one of the tires of a car that was left unattended in the parking lot. Then they wait for the driver to return. Then he usually goes to the luggage compartment of the car to look for a spare tire or repair kit.
Thieves take advantage of the fact that victims forget the car is unlocked, and then quickly dive into the car to steal valuables such as a phone, sunglasses, wallet, or luggage. They take advantage of a lack of vigilance if their victim goes for help or they don't pay attention during a tire change.
It is not known whether the "Italian" addition was given the trick because it was mainly Italians who specialized in it. To avoid becoming a victim of this simple trick, it is necessary to first lock the car in the event of a flat tire and remove all valuables from sight or place them in a (lockable) glove box.
"Irish" scam
Two years ago, the French police had already warned of the so-called "Irish scam". In addition, a man or woman in the parking lot approaches the vacationers, and explains in perfect English that he or she and her family have been stripped naked by some unscrupulous burglar. As a result, they cannot go back to their country and so they ask if you can lend them money. Naturally, the borrowed money is never returned to the victims.
Another technique that occurs is that thieves ask if you would like to make a payment using their debit or credit card because they only have cash themselves and their credit card is not accepted. Never accept such transaction as you will be paid with fake banknotes.
Watch out for bluetooth detectors
To prevent targeted robberies, according to the police, it is also necessary to turn off laptops, smartphones, tablets and the like while the car is parked, for example in a parking lot on the way. Because this device is often on standby, WiFi and Bluetooth detectors allow thieves to see exactly the car windows they need to.
An egg on the windshield, true or false?
A theft technique that, as far as we know, has only been used once in the Netherlands, but according to Facebook videos Also in Spain An applicator is that egg that gets thrown onto your car's windshield. When you activate the windshield wipers, your vision becomes limited and you tend to get out of your car to clear the dirt, after which the "helpers" steal your car. While this trick probably doesn't exist according to fact-checkers, at least now you know not to turn on your wipers if you've thrown an egg at your windshield, and keep driving until you can stop safely.
Check out our videos about cars and navigation below:
Unlimited free access to Showbytes? which can!
Log in or create an account and never miss a thing from the stars.

Yes, I want unlimited free access
"Pop culture enthusiast. Unable to type with boxing gloves on. Analyst. Student. Explorer."