Walk with Vastenacty for someone else: in your own environment via Latin America
Have you always wanted to walk through the tropical jungles of Panama? Want to experience the most dangerous road in the world in Bolivia? Want to know about the Incas and their ancient culture? Fasting action is just going to happen! The virtual walk 'Walk for Someone Else' will begin on Wednesday, March 2: Participants walk for more than six weeks from Guatemala through Latin America to Brazil and Argentina.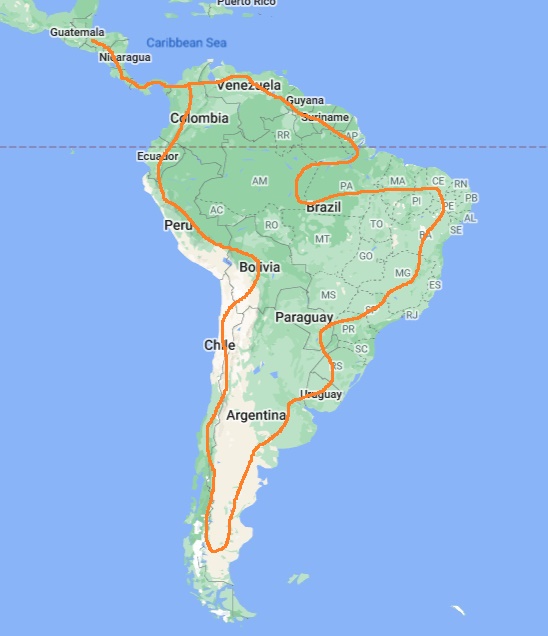 Walk no less than 30,000 kilometers! Participants walk together with others: you can 'just' 'walk' your own environment – or ride your bike or run – and then report how many kilometers you traveled on the special campaign website. Your kilometers are included in the journey, and participants cover thousands of kilometers over six weeks together. In the meantime, you will receive regular notifications about touring countries and places and the experiences of fellow mountaineers.
Registration and expenses
Vastenacty supports about 60 small-scale development projects each year. The trip to Latin America raises money for people whose land rights are threatened in Guatemala and Brazil. Every day people are being evicted from their homes because a government or a large corporation has an eye on the precious land where they live.
Vastenacty raises money for legal aid, seeds and materials so people can create a new life. The minimum participation cost for the walk is 25. You can definitely get funding from family, friends and acquaintances. More info and registration www.vastenactie.nl.
Tags: Vastenactie
"Coffee fanatic. Friendly zombie aficionado. Devoted pop culture practitioner. Evil travel advocate. Typical organizer."