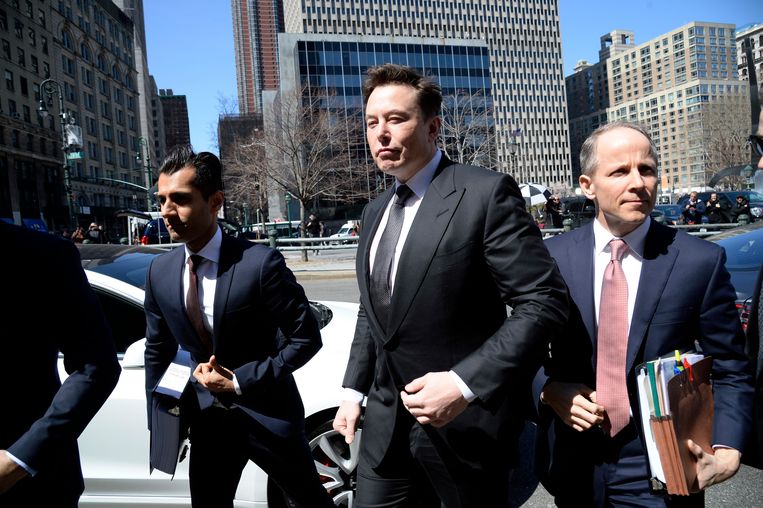 US watchdog investigates Elon Musk's behavior on Twitter
The European Union and the United States are seriously questioning social media platform Twitter's abilities to prevent misinformation. EU wants Twitter to hire more staff The US watchdog Federal Trade Commission (FTC) is forcing Twitter to provide more information about recent layoffs, including internal communications surrounding CEO Elon Musk. 'It's unprecedented,' says Wim Swanenburg, investment analyst at Struve Lemberger.
Since Musk took over Twitter in November 2022, about 5,500 of Twitter's 7,500 employees have been laid off. Part of this is responsibility for monitoring privacy and security on the platform. The use of software that verifies compliance with security guidelines has also been discontinued. Musk mentions that he wants to use volunteers and artificial intelligence to prevent misinformation.
According to the European Union, the use of AI is insufficient to meet European requirements. The EU thinks the use of volunteers could provide a partial solution, provided Musk can demonstrate that it sufficiently counters disinformation.
Administrative upper layers

The US regulator fears that Twitter may not be able to secure a $150 million settlement for privacy breaches after mass layoffs. The FTC wants to know the extent to which Musk can make decisions without any consideration of privacy. The watchdog is also investigating whether Twitter has enough staff and money to meet US privacy obligations.
FTC wants to investigate Musk and former Twitter employees Earlier, the watchdog spoke to Damien Kieran and Leah Kisner, former team members responsible for security and privacy at Twitter.
Twitter notes that the corporate structure and top management are currently unfixed, making it difficult to respond to FTC questions. Musk called the FTC's intervention on Twitter "a disgraceful example of a government agency being used for political purposes and to suppress the truth."
Questionable choices

According to investment analyst Swanenburg, trust in Musk has plummeted because of his questionable choices on Twitter. Musk has given Twitter a big kick. It raises the question of whether he should be in control.'
Distrust of the billionaire is now so intense that the FTC wants to look into insider communications, Swanenburg said. 'It takes some time to sift through all the news about the company. I don't see the Dutch watchdog following America. In the Netherlands, something similar is happening after a long process by the Enterprise Chamber and the Fiord. Swanenburg says internal communication in the Netherlands only plays a role in cases of serious mismanagement, such as fraud.
The rounds of layoffs at Twitter are aimed at cutting costs and compensating for declining revenue. Musk is trying to free up cash to pay off the $44 billion he borrowed to buy the social media platform. According to Musk, this strategy has been successful. During a webcast on Tuesday, he indicated that the loss-making company is more likely to break even next quarter.
"Coffee fanatic. Friendly zombie aficionado. Devoted pop culture practitioner. Evil travel advocate. Typical organizer."