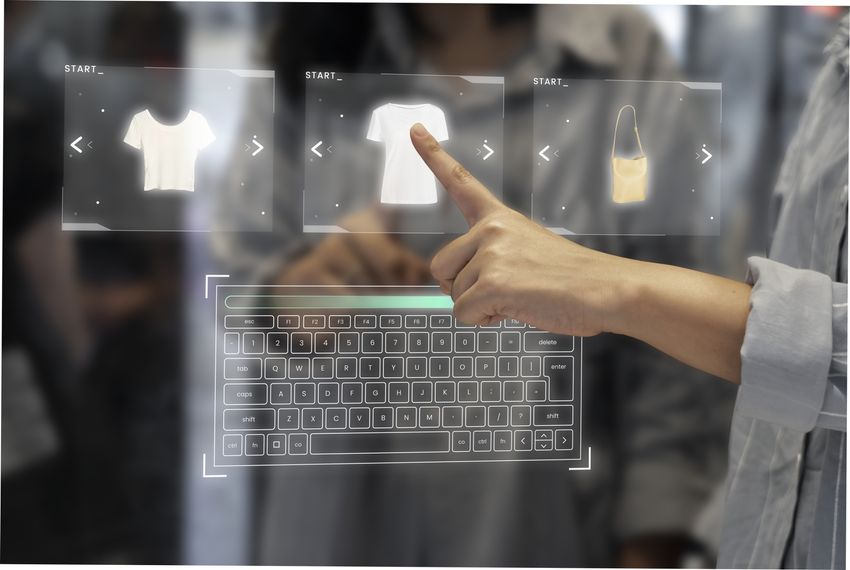 This is what the future of retail looks like
Retail is constantly changing. However, different directions provide guidance. For example, participation on the one hand and efficiency on the other play an increasingly important role, says retail expert Frank Kua of Q & A. Inside and outside the store. Gives explanations and examples.
Participate in the store
The retail landscape has undergone a transformation, not only in terms of purchasing goods, but also in creating fans and building community. Personalization plays an important role here. Stores use in-store entertainment and events to provide a unique experience and make shopping a social activity. In-store storytelling and branding personalize shopping and give customers insight into the brand. In-store stimulation adds an interactive element, while expert availability ensures excellent service and a personalized approach.
Sally's Welt flagship store (Germany) was founded by a food influencer and has used his credibility to provide an engaging and authentic consumer experience. The store's omnichannel integration seamlessly connects in-person and online shopping experiences, and the brand's focus on building relationships with consumers leads to repeat business. in part through virtual cooking lessons, personalized product recommendations, and other ancillary services.
House of Rituals (Netherlands) knows how to give consumers an experience they have to go for in store. The Body & Mind Spa and Perfume Bar is unique and fits in perfectly with the products developed by Rituals without being intrusive. Integration of digital elements, such as a relaxation session with a virtual coach, also provides opportunities to try part of the experience at home and combine it with loyalty programs. The in-store delivery option also stands out.
"The Body & Mind Spa pairs well with Rituals products without being intrusive."
Out-of-store efficiency
Efficiency is key to the out-of-store experience. Today's customers expect speed of delivery and the convenience of home delivery. Smart ordering systems ensure a smooth process and enable customers to place orders quickly and easily. Subscription forms also provide an easy shopping experience, as products are delivered regularly without customers having to manually order them. Virtual product experiences give customers the opportunity to view and explore products before they make a purchase.
Additional services and support, such as product recommendations and personalized customer support, improve the overall shopping experience.
Cosmetics company Matas (Denmark) creates omnichannel experiences that allow customers to easily photograph and scan products to order or receive more information. Also at home. This lowers the threshold for consumers to buy them again. The live broadcasts they did during lockdowns are now being held as in-store events.
Efficiency in the store
Innovative trends have changed efficiency in stores and transformed the shopping experience. Customers can now shop comfortably from home with direct in-store shopping. Intelligent in-store navigation systems help customers find products quickly and easily. Intelligent services such as personal shopping assistants reduce shopping stress, while in-store bots improve productivity and reduce costs. On the other hand, smart shelf labels provide real-time product information and prices, while multi-channel options such as pick-up points bring more convenience to customers. In addition, "checkout" and checkout technologies without logging out simplify the shopping experience and save customers time.
In the Amazon Hair Salon (UK), which looks and works like a hairdressing salon, you will find all possible products that may be needed for hair cutting. However, those who wish to purchase it must do so online. In other words, a hair care product showroom, where augmented reality can be used to show how a new color would look on someone.
Frank Cakes General Manager Q&A
"Travel specialist. Typical social media scholar. Friend of animals everywhere. Freelance zombie ninja. Twitter buff."