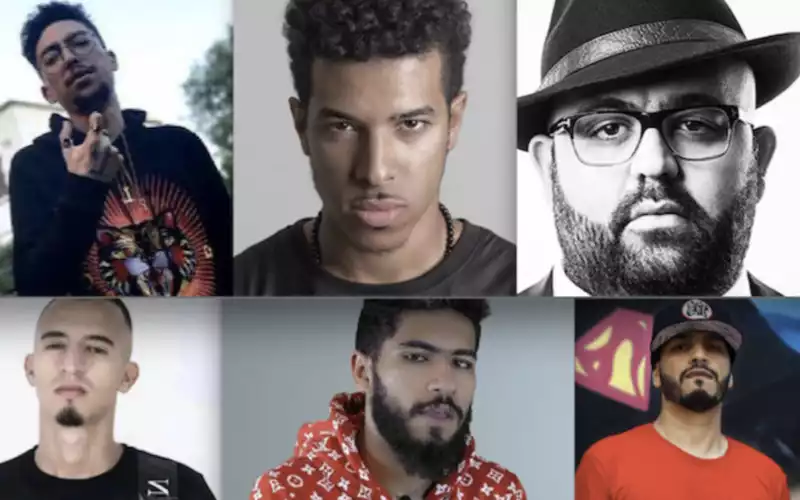 The linguistic specificity of Moroccan rap
In Morocco, rap music "has its own identity" and "has really evolved in the 2000s… Rapper Don Big is one of the pioneers, he released his first album in 2006. It was quite accusatory tracks. Then, from 2012 To since 2016. More and more artists have emerged, for example the collective "Naar" has really contributed to the rise of rap music in Morocco, "explains Anissa Ramy. After that, Moroccan rap was soon exported. She adds, "Moroccan rap quickly turned to foreign countries and France. There is a collaboration with Cuba Led, Lilo. 2019 was the year this group became really known in France."
Read also: Moroccan rapper Mobidek attacks ISIS (video)
The rap expert emphasizes the uniqueness of Moroccan rap in its dialect. "There are many African artists who can rap in French or English, but here there is a specificity to keep the language and rap in it. And even if they want to be known abroad, they keep this specificity by mixing it with English, Spanish and even French, Moroccan rap wanted To bring a touch of: "We are from Morocco, we want to preserve our Moroccan culture", while establishing relations with France ", explains the expert, also referring to the collaboration between Moroccan rappers and afrobeat artists.
Apart from the language, Moroccan rap is also characterized by "rhythms that will be influenced by the rhythms of rai. The fact that they keep their own identity makes them a distinctive rap… They know how to distinguish themselves, to become known as Moroccan rappers… There is a real scene in the country and artists working together So much.. There is a real desire to become known for their identity. According to Anissa Rami, Moroccan rappers have conquered the Moroccan audience. "French rap has been listened to a lot in Morocco," but now there is "this will to listen to their own rappers, to go to their concerts, etc. France has always been seen as El Dorado, but now that is not the case," she asserts.
Also read: Moroccan rappers defend an imprisoned Tunisian
Rap in France or the United States is an overlapping style. This also applies to Moroccan rap, as the journalist testifies. "Moroccan rap started with demands. But like the rest of rap, there is now more entertainment… Female rappers of the new generation have a greater role in denouncing, as in France for example, they will denounce the oppression of women," says Anissa Rami. , which also refers to the difficulties Moroccan rappers face in getting signed to local labels. "ElGrandeToto, for example, is signed in France… You can rap (in Morocco), but you can't make a living out of it".
"Travel specialist. Typical social media scholar. Friend of animals everywhere. Freelance zombie ninja. Twitter buff."