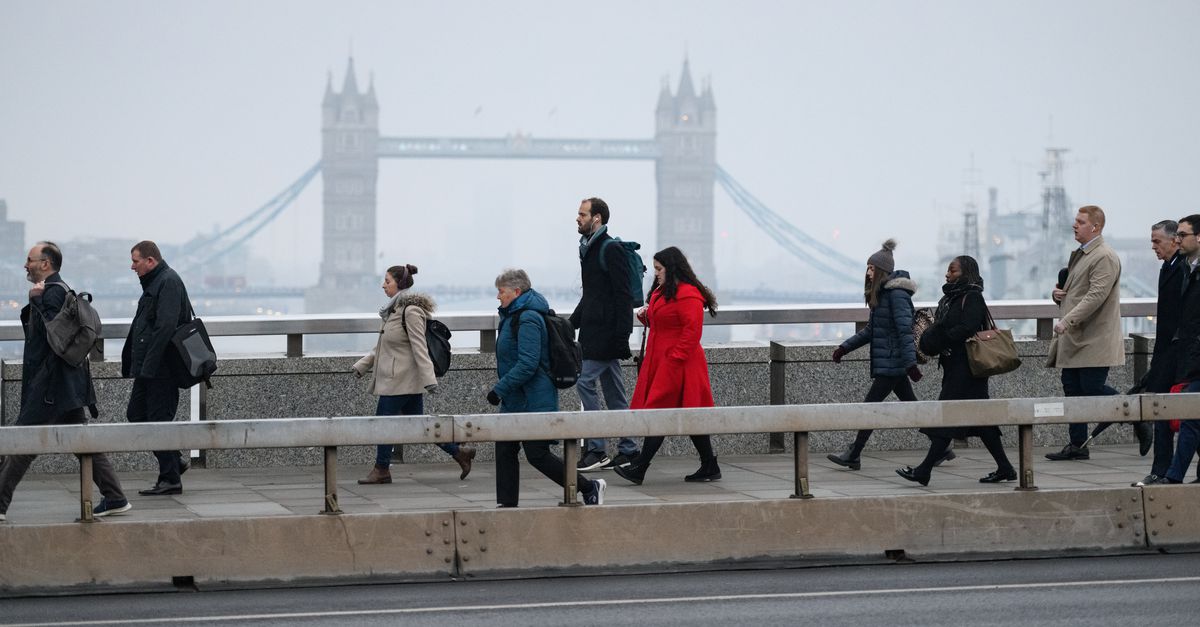 The IMF is a little more rosy about the global economy, but that doesn't apply to industrialized countries
In 2023, the global economy will be a little better than expected. But the industrialized countries in particular are still facing a period of very low growth. This is evidenced by the new interim forecasts from the International Monetary Fund, which were released overnight from Monday to Tuesday.
While at the end of last year it was still believed that the IMF would cut its forecasts further, the mood about the economy around the world has actually improved slightly. The negative vibe at the turn of the year was underscored by IMF Managing Director Kristalina Georgieva, who described 2023 as a "difficult year". Also, the IMF has already finished forecasts from last October with a lot of downside risks.
At 3.1 percent, global economic growth in 2024 is barely higher than this year
It turned out to be rather good. The expected global economic growth this year is 2.9 percent, which is 0.2 percentage points higher than previously thought. That's not to say that the pain of rising global inflation is over: global inflation averaged 8.8 percent in 2022, falling to 6.6 percent this year to 4.3 percent in 2024. That's still above the 3.5 percent average cent in the years leading up to the epidemic. The IMF points out that the dampening effect of higher interest rates implemented by central banks will not become clear until some time has passed. Thus, global economic growth in 2024, at 3.1 percent, is slightly higher than this year.
This is especially true of rich industrial countries. Its economy grew by 1.2% in 2023 and by 1.4% in 2024. These are meager numbers.
A little windfall
However, the projections for this year remain a small windfall compared to previous doomsday scenarios. The United States can count on economic growth of 1.4 percent, up 0.4 percentage points from the October forecast last year. This upgrade also applies to Germany, which on Monday reported a surprising 0.2% contraction during the fourth quarter of 2022. The German economy is now expected not to contract in 2023, but rather to grow by 0.1%.
Conversely, the United Kingdom, which officially left the European Union three years ago today, must now count on a contraction of 0.6 percent, where growth of 0.3 percent was previously expected. Other notable revisions concern China (plus 0.8 percent to 5.2 percent growth), which abruptly abandoned its strict Covid policies at the end of last year, and Russia, where growth increased by at least 2.6 percentage points, resulting in growth of 0.3 percent compared to contraction. Previously expected sharp economic situation.
The International Monetary Fund warns that financial markets are now expecting a further decline in inflation. As a result, investor expectations about future interest rate steps that major central banks in the United States and Europe will take to curb inflation have turned very rosy. For major industrialized countries, inflation averaged 7.3 percent in 2022, falling to 4.6 percent this year and 2.6 percent in 2024. This is still above the policy target of 2 percent.
Also read this essential article on economic climate: Rarely have the economic winds shifted so quickly

In addition, the fund points out that although inflation has fallen, core inflation – excluding energy and food – remains stubbornly high. Central banks pay particular attention to core inflation. The US Federal Reserve meeting ends on Wednesday with the announcement of the next interest rate hike. The ECB is due to follow with an equally important meeting on Thursday.
According to the IMF, today's outlook risks are still mostly on the downside, with a higher chance of disappointing them anyway. But these risks are much lower than thought in October.
A version of this article also appeared in the February 1, 2023 issue.
"Travel enthusiast. Alcohol lover. Friendly entrepreneur. Coffeeaholic. Award-winning writer."