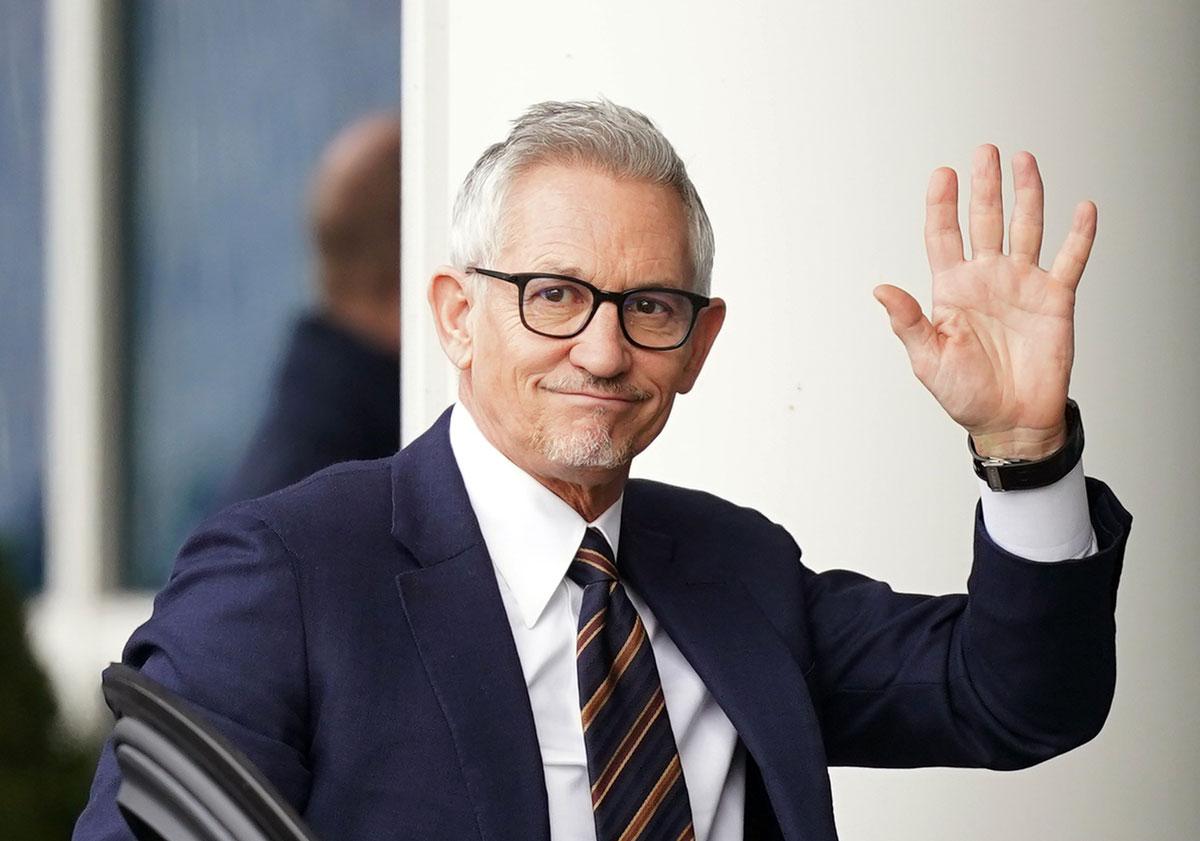 The BBC is in heavy weather following the suspension of Match of the Day presenter Gary Lineker
Former footballer Gary Lineker's suspension from his work as a presenter by the BBC on Saturday has led to heavy criticism from the BBC. Lineker received support from several politicians and fellow commentators after tweeting critical of the government's asylum policy.
'Lineker mutiny', 'Mutiny at the CCC', 'Peps goes away': The front pages of British tabloids on Saturday paid more attention to the controversy surrounding the host of popular 'Match of the Day' football show than to the visit of Prime Minister Rishi Sunak to Paris yesterday. The former England striker, who has hosted the show since 1999, has been suspended by the BBC after a critical tweet on Tuesday.
Harsh policy
Lineker has criticized a new bill from the Conservative government that would prevent migrants arriving by boat in the UK from applying for asylum. On Twitter, Lineker described the new asylum policy as "an immeasurably cruel policy targeting the most vulnerable with language not unlike that of Germany in the 1930s."
His remarks sparked intense controversy. In any case, immigration issues are really sensitive. But the BBC is regularly criticized by the right for being partisan.
The BBC initially said a meeting with Lineker would follow. But the BBC decided on Friday that Lineker would no longer present Match of the Day until we had a clear agreement over his use of social media.
symbiosis
Six commentators have already responded that they are withdrawing from the show due to "circumstances". Many of the show's guests, such as former England internationals Ian Wright and Alan Shearer, have also done the same. "Everyone knows what 'match of the day' means to me, but I won't be there tomorrow. Solidarity," Ian Wright said on Friday.
An online petition in support of Lineker has already received 135,000 signatures. The hashtag #BoycotBBC is also trending on Twitter. Political criticism was also heard from the Socialist Opposition of Scottish Prime Minister Nicola Sturgeon, who described the BBC's position as "untenable". According to her, this "threatens freedom of expression under political pressure."
The Daily Express wrote on Saturday that a group of 36 Conservative MPs had allegedly written a letter to the BBC's managing director, Tim Davey, demanding an "unconditional" apology from Linker.
Former director Greg Dyke said: "The BBC has damaged its credibility by appearing to be bending under pressure from the government." According to him, the impartiality required of employees working on political current affairs should not apply to providers of entertainment programmes.
"Professional reader. Award-winning gamer. Zombie buff. Social media junkie. Bacon maven. Web scholar."