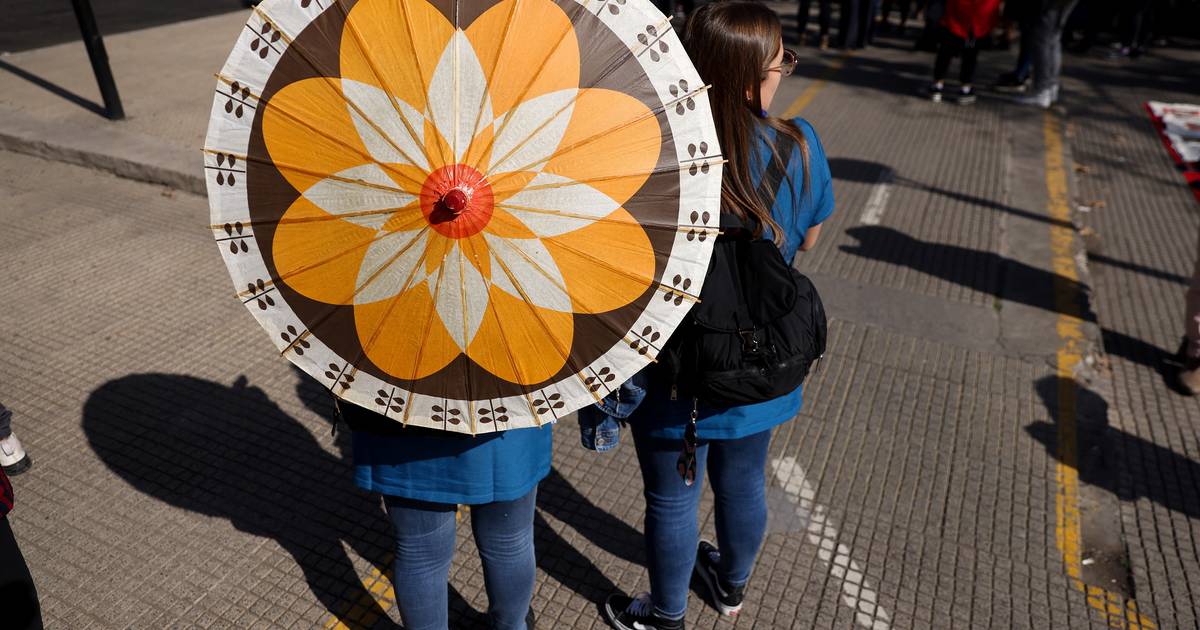 South America struggles with a heat wave in the middle of winter: "Over 38 degrees outside, we're experiencing our own hell" | Weather news
Many countries in South America experience a heat wave in the middle of winter. In Chile, even over 38 degrees has been recorded. "We are experiencing our own hell," writes the newspaper 'La Tercera'. Buenos Aires, the capital of Argentina, recorded the hottest August 1st in 117 years.
For civilians, it swelled to 30.1 degrees. The previous record – 24.6 degrees in 1942 – was thus pulverized.
At this time of year, Argentinians should generally be comfortable at 17 degrees. "Temperatures are going to be tough this winter. And in the northern regions, along the border of Bolivia and Paraguay, the mercury was hovering around 38 degrees," said Cindy Fernandez, spokeswoman for the National Weather Service.
"15 degrees above normal values"
In Buenos Aires, residents can now put on sweaters again, but in provinces like Formosa and Corrientes, the mercury will hover around 35 degrees for days. "It's already the hottest year on record. To give you an idea: we've had ten heat waves now, and normally even the hottest summers don't get more than five," says Fernández.
Chile's Andes peaked at 38.9 degrees. "The temperature is almost 15 degrees above normal values. Unfortunately, this is not a local phenomenon, but a global problem," says climatologist Raul Cordero.
boy
"July is the warmest month globally since measurements began. Now we too are beginning to feel the effect. Winter seems to have disappeared here and we are experiencing our own hell," writes the Chilean newspaper 'La Tercera'.
The recorded heat is partly due to El Nino, a weather phenomenon that warms ocean waters off the coast of Peru and Ecuador very quickly. "But temperatures will continue to rise due to climate change in the future," said Chilean meteorologist Cristobal Torres.
Read more: Overview. Global weather: We list the regions experiencing extremes for you (+)
Is Unlimited Access to Showbytes Free? What can!
Log in or create an account and never miss a thing of the stars.

Yes, I want unlimited free access
"Coffee fanatic. Friendly zombie aficionado. Devoted pop culture practitioner. Evil travel advocate. Typical organizer."