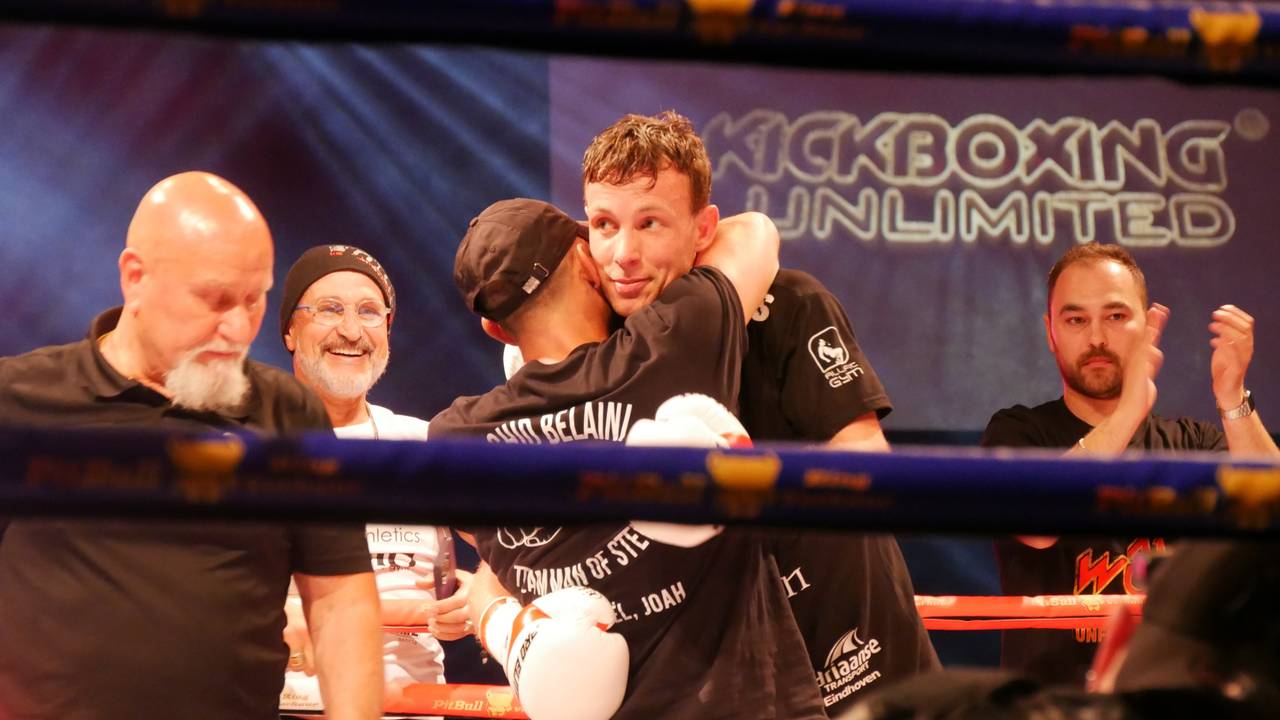 Robbie Hackman is winning in the ring, but he wants to win his fight against cancer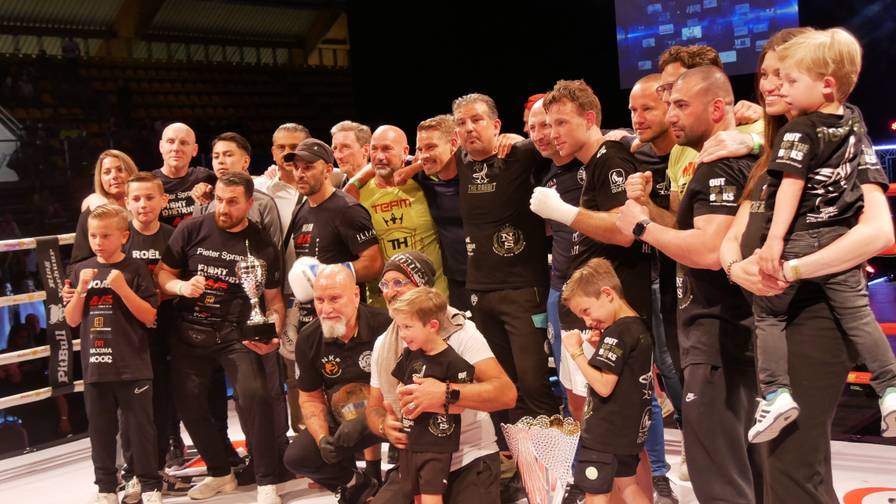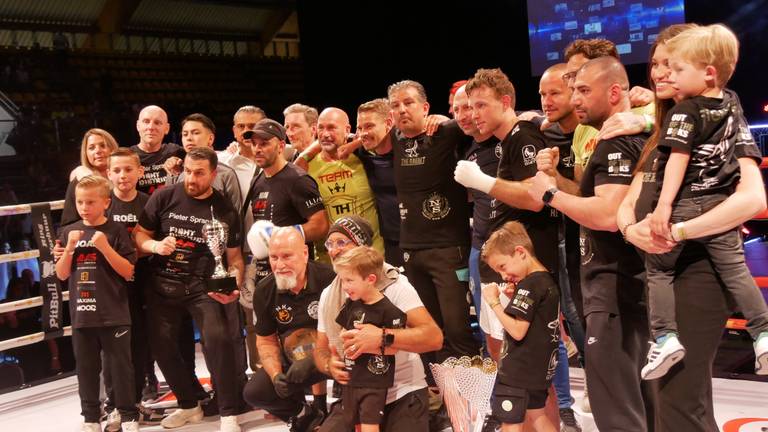 1/2 Robbie Hackman hugs opponent Rachid Pelaini.
He was looking forward to this evening for a long time. Terminally ill Robbie Hackman bids farewell to 'his Eindhoven' kickboxer His last game against Rachid Pelini was brilliant and had two winners. The fight in the ring is now over, but Robbie's fight against the tumor in his head continues outside.
Robbie fought two hundred matches and won two world titles. His life ended temporarily after a scan in 2019 revealed a brain tumour. A long journey followed. He underwent two surgeries on his tumor and recently received chemotherapy. Despite his terminal illness, Robbie wanted to end his career in front of his own audience.
The indoor sports center in Eindhoven was packed with over a thousand martial arts enthusiasts during the A1 World Cup. Opponent Rachid Pelaini (47), who has been sidelined since 2015, makes a comeback especially for this match. The audience was not disappointed and a spectacular fight ensued between The Rabbit (Robbie) and the Man of Steel. After three rounds, the judges declared both players the winners.
"Rachid is a real winner."
Just before the bout, Hageman was disappointed that the martial arts commission banned headbutting and kicking. "If it had been allowed, it would have been over sooner. On the other hand, it's good because Rachid is a real winner. We respect each other a lot before and after the game, but during the game we go full steam ahead."
An interesting moment is Robbie's appearance. He accompanied his three sons to the ring. His pants had the boys' names on them, and his wife Chantal and Eva had their daughter, soon to be born. "I'm going to focus on my family and I want to support my wife. She's always there for me."
Chantal looks at Robbie and her children with tears in her eyes: "Our family has always been number 1. I'm so proud of them. I told Eva to stay on my stomach until daddy sat down to dinner, now she can come."
"I hope I get better."
Robbie never had any qualms about stepping into the ring despite his illness. "If it was up to me, I wouldn't have stopped, I would have come back," he says. "I feel very fit. But I keep my word, this is my last game."
Robbie is now focused on his other goal: treatment with a specialist in America. Hopefully this will extend his lifespan by about thirty years. If he stays in the Netherlands, he will almost finish treatment and is expected to live for a maximum of five years.
The cost of this treatment in the US is around 475,000 Euros. Over €155,000 has been raised through crowdfunding and a significant amount has been directly deposited into the foundation. "I'll go to America anyway, and I hope I'll get better. By God's help."
read more:
Robbie Hackmans Cousins ​​About His Farewell Match: 'It's So Double'
Robbie Hagemans Last Game: His entire family consists of 3 doctors
Kickboxer Robbie Hackman's life in America could stretch back decades
"Coffee fanatic. Friendly zombie aficionado. Devoted pop culture practitioner. Evil travel advocate. Typical organizer."