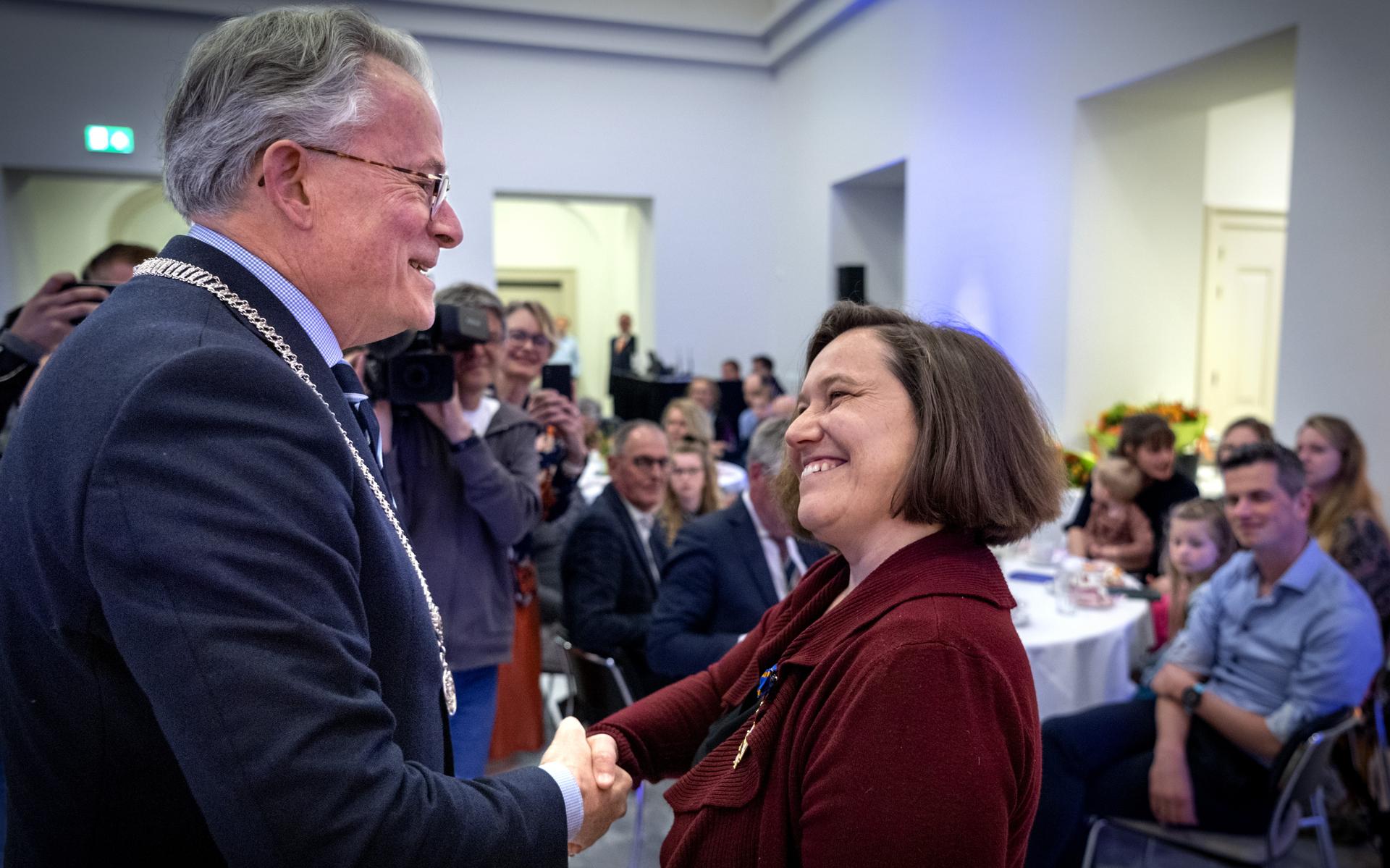 Professor Katia Los Knight of the Order of the Dutch Lion
Professor of Polymer Chemistry Katja Loos (1971) was appointed Knight of the Order of the Dutch Lion. The scientist from the University of Groningen received the award at the town hall from Mayor Koen Schueling.
RUG writes in a statement about the social significance of her research. The Loos profession is dominated by basic research that aims to reduce plastic use through the development of biodegradable or recyclable plastics, based on renewable raw materials rather than fossil raw materials.
A revolution in the world of plastics
Born in Frankfurt am Main, Luce earned his PhD in Germany and worked as a postdoctoral researcher in the United States. In 2003 she became an assistant professor at RUG. Since 2012 she has been working as a professor in the College of Science and Engineering.
Loos conducts groundbreaking research. It recently made a major scientific breakthrough by developing an environmentally friendly alternative to polyethylene terephthalate, or PET. "bioPET" is expected to lead to an unprecedented revolution in the world of plastics. The social impact of its research will only increase in the coming years, in part due to the strong increase in demand for completely green products and production processes as a result of the new EU policies.
Patent used in shampoos and cosmetics
Loos has successfully laid the foundations for designing "totally green production methods based on renewable raw materials, green solvents, and molecular design principles of the circular economy." Four of her patents are now used by BASF, the world's largest chemical company, to make green emulsions for shampoos, cosmetics, and paints.
The professor is also a strong supporter of programs to increase the number of women in senior academic positions. In the past I have won awards such as: Distinguished Woman Award in Chemistry For "proven excellence in research, teaching, and leadership in the chemical sciences."
"Travel enthusiast. Alcohol lover. Friendly entrepreneur. Coffeeaholic. Award-winning writer."