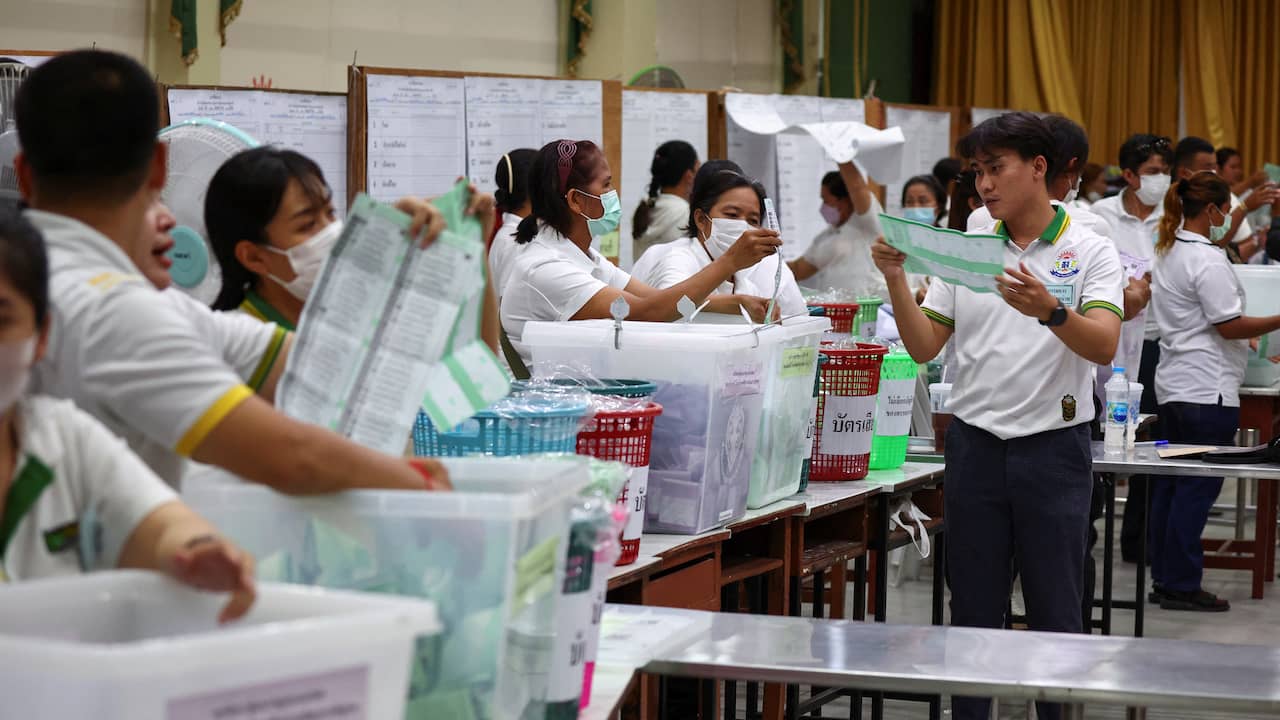 Pro-democracy opposition parties win Thai parliamentary elections | outside
Pro-democracy opposition parties won the parliamentary elections in Thailand. The party of incumbent Prime Minister Prayuth Chan-o-cha has emerged as the third largest party.
Early opinion polls have already shown that the opposition parties have won a clear victory. And that picture was confirmed on Monday, after 99 percent of the votes were counted.
The Move Forward Progressive Party (MFP) won with 13.5 million votes, followed by the reformist Pheu Thai Party with 10.3 million votes. Prime Minister Chan O Cha's party, conservative Palang Pracharath representing the military, came with 4.5 million votes.
The result is an outstanding achievement for the newly created MFP. The party emerged after the youth-led street protests that rocked Bangkok in 2020.
However, the question is whether pro-democracy supporters can replace the current prime minister. Chan O Cha was installed as prime minister after the military coup in 2014. Due to the amendment of the constitution in 2017, in addition to 500 elected members of parliament, 250 military representatives can vote for a new prime minister. This makes it difficult to oppose the military establishment of Chan-o-cha.
Only if the opposition together won more than 376 seats would that be enough to overtake the military representatives in the vote.
"Pop culture enthusiast. Unable to type with boxing gloves on. Analyst. Student. Explorer."