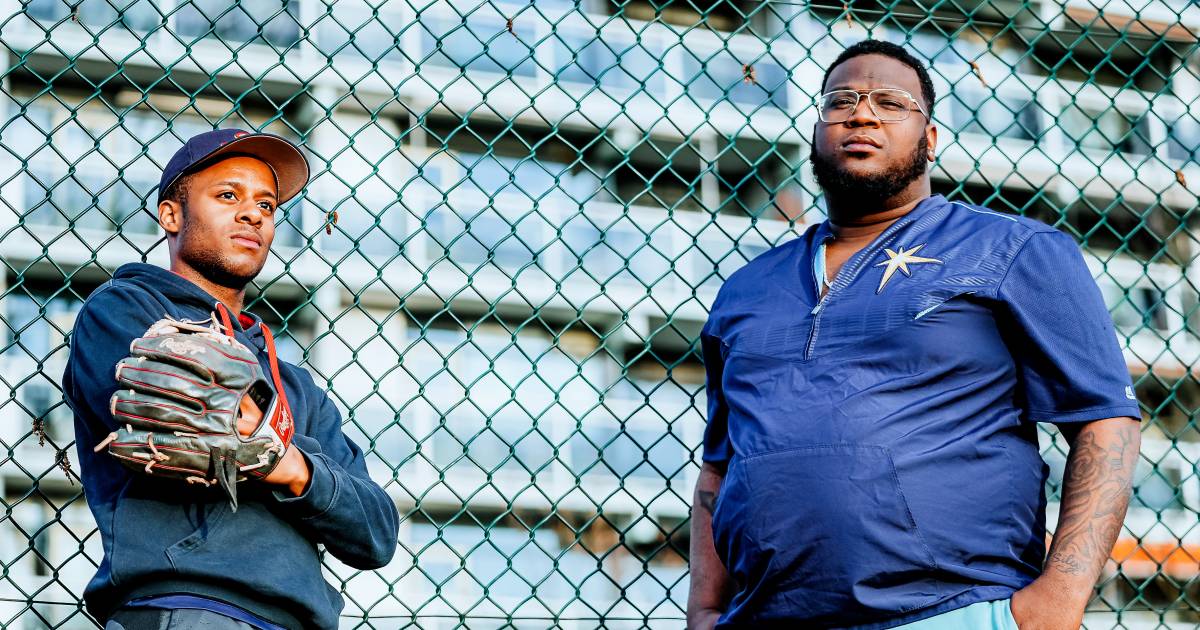 Not a professional in America, but now a young coach (25) at JEKA in Breda: 'Giving young players a chance to get there' | regional game
,, If you can't play baseball anymore, you have to make other people better. With that motivation, Yorick Henson will be at the helm this season as JEKA's new coach. Curaçao's top talent has seen his own American dream slip away due to injury, but remains as driven as ever. At 25, he is at Breda for his first job as head coach.
As a youth player, Henson quickly gained favor with scouts and was given the opportunity to sign with an MLB team. But he had to wait a few more years to chase his dream in Florida. "My mother didn't like it. School is very important."
American Adventure
At the age of fifteen, Talent left Curacao to invest as much time as possible in his sport. He found a high school in America where he could combine his time on the field with his education. Start training before breakfast. Then go to school all day and practice again in the evening. It's not an easy life, but you get used to it", says Henson with a laugh about the discipline demanded of him at a young age.



I want to give young players a chance to go there

Yorick Henson (25)
"But then I got injured." A torn shoulder ligament abruptly ended his baseball career. He left America, but returned to Curacao, and it soon became clear that he would not give up the sport. "Of course it's a real one retreated, but you have to learn to live with reality. And if you can't play baseball, you have to make other people better. I want to give young players a chance to go there."
In America and Curacao, he mainly coached youth, until he came to the Netherlands as a pitch coach at Storks in The Hague. His uncle Eugene Henson was a coach in the Dutch big league team at the time. He could use some support and wanted to teach his nephew a thing or two about being a coach.
Head coach Jega
Now the first club to be coached by Yorick Henson. With a lot of young talent knocking on the door, JEKA has expressed ambition to play at the highest level. The new coach sees himself in that long-term plan. He is at the club seven days a week to train not only the first team but also the youth teams. "Yes, sometimes my friend gets angry that I visit so often," he laughs.
The fact that he is only 25 years old does not play a role within the club. ,, Many of the first players were older than me. But the connection is there Important. I always am Straight up. There was a click from the first day and I immediately told them: 'We are not training here for this first class, but to reach the main class and perform there again'.
It's an understatement that he and the team are excited for the opener against the Twins after intense preparation. "When we come in, we come in really hard. We're going to show. To me, baseball is seventy percent a mental game. We can do some Move back and forth In that field. If you hit a home run, you can show it off. But one thing is more important than that: we always have respect. We are dressed smartly, but only profits on the field count. We're ready!"
Is Unlimited Access to Showbytes Free? What can!
Log in or create an account and never miss a thing of the stars.

Yes, I want unlimited free access
"Coffee fanatic. Friendly zombie aficionado. Devoted pop culture practitioner. Evil travel advocate. Typical organizer."