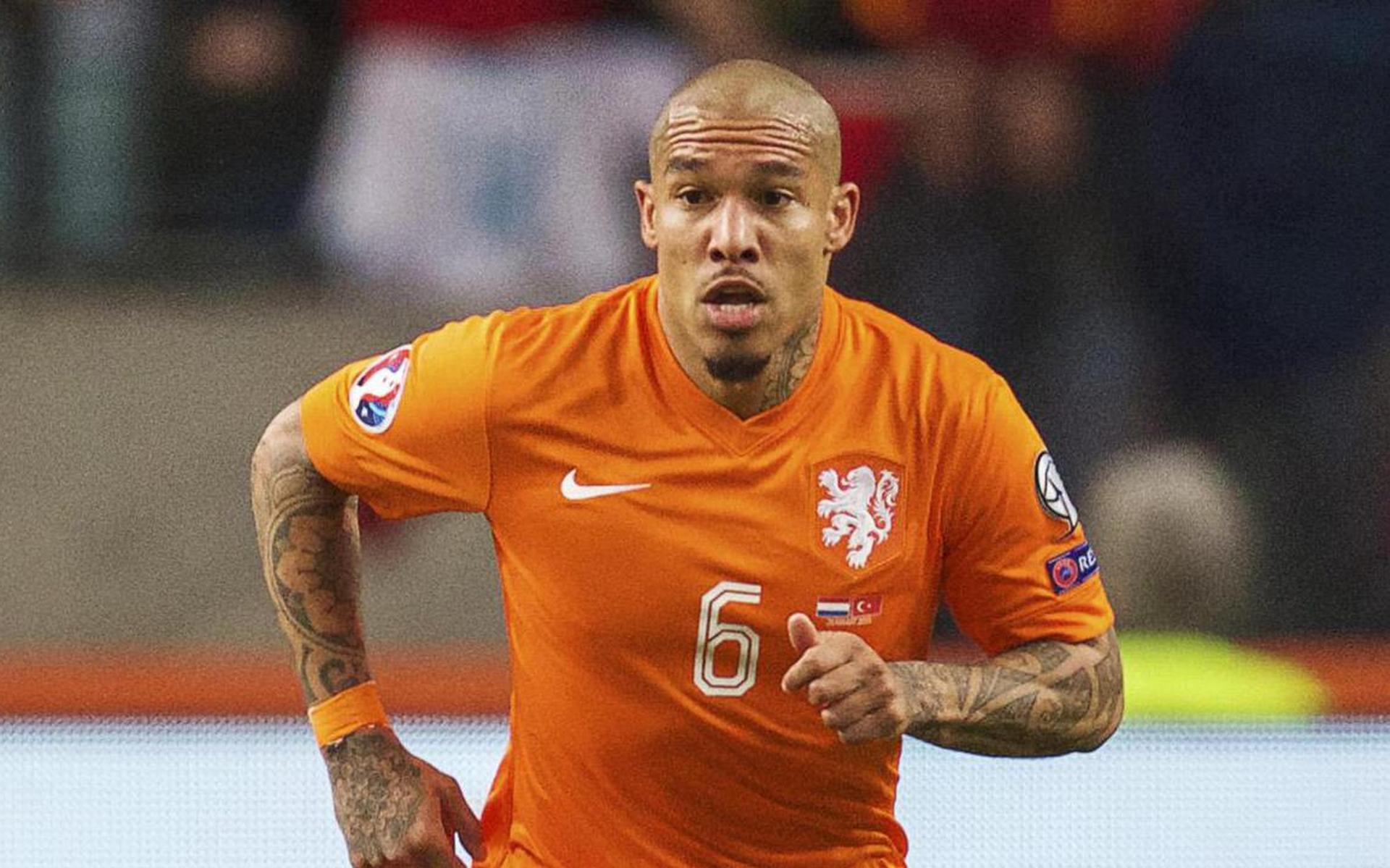 Nigel de Jong is the director of top football at the KNVB
Nigel de Jong will be the new director of top football at the KNVB. The 38-year-old Amsterdammer will end his playing career with Qatar's Al-Shahania in 2021 and still lives in Qatar. Today he travels as a football analyst between Qatar, England and the Netherlands, where he can be found on Viaplay.
It became clear that the 81-time international Orange wanted to continue working in football when he started an international business master's program at UEFA immediately after his retirement in October 2021. Special training for ex-professionals. As a youth player for Ajax, De Jong started at the gymnasium and eventually graduated with a HAVO diploma.
At the start of the UEFA course, De Jong already stated that he would like to play a leading role in a football organization in the future. "As a general manager or as a sporting director," he told Manchester City's website, where De Jong played from 2009 to 2012. "I feel more about that than being a coach."
At the KNVB, De Jong will succeed Nico-Jan Hoekma. It took fourteen months for the supervisory board to hatch with Technical Commissioner Han Berger and the management of the Football Association. Hoekma announced his departure in November 2021, and the KNVB have since spoken with Ernest Stewart and Mo Alag from RKC. Stewart rescinded the U.S. Soccer directorship because he wanted to, ahead of the 2026 World Cup in the United States, Mexico and Canada.
With De Jong, one enters the Zeist, tried and tested as a professional footballer, but not yet all that experienced as a director. According to the KNVB's policy makers, this is not a problem, with new national coach Ronald Koeman, director of football development Leonard van Rooyen and Alois Wijnker as manager of football policy to lead the KNVB de Jong.
It is important for de Jong to strengthen the relationship with suppliers for the representative teams and his emphasis on a high level of technical policy at Zeist. In this he has to set up a line for the coaches of the Netherlands selection teams.
Impressive career
De Jong doesn't have an important mission to fulfill at the moment. Ronald Koeman's appointment to succeed national coach Louis van Gaal was completed in April last year. He signed a contract for 3.5 years, in which he will lead the Dutch national team in the final four with Croatia, Italy and Spain in our country in June this year. Koeman is responsible for qualifying for the European Championships in Germany and the finals in 2024, as well as the 2026 World Cup qualifiers and finals in the USA, Mexico and Canada.
Nigel de Jong, son of former FC Groningen player Gerry de Jong, can look back on an impressive career as a player. He made his debut at Ajax under new national coach Ronald Koeman at the age of 17 and became a one-time champion. As an Ajax player, he made his debut for Orange against France at the age of 19.
From 2006, De Jong played three years at Hamburger SV, where Dutch coach Hoop Stevens made him a defensive midfielder. He then played three seasons with Manchester City, with the club he won the English League title and the FA Cup. After two years at AC Milan, De Jong defended the colors of La Galaxy in America, Galatasaray in Turkey, Mainz 05 in Germany and was under contract with Qatari clubs Al-Ahli and Al Shahaniya.
De Jong played with the Orange in the 2010 World Cup finals in South Africa and finished third at the 2016 World Cup in Brazil four years later. In a short period between October 2010 and March 2011, national coach Bert van Marwijk de Jong, American Stuart Holden and Frenchman Hadem Ben Arfa tackled de Jong after he suffered a broken leg and was not called up for many international matches. Xavi karate kicks Alonso in the chest in the World Cup final against Spain. De Jong scored once in 81 internationals in eleven years with the Dutch national team.
"Coffee fanatic. Friendly zombie aficionado. Devoted pop culture practitioner. Evil travel advocate. Typical organizer."