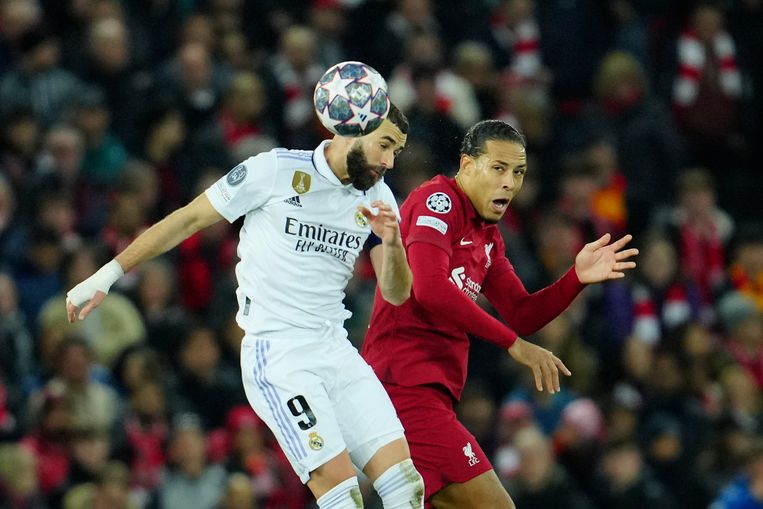 Liverpool must fear lean years after being beaten 5-2 by Real Madrid
Did Cody Gakbo, who was expected to leave PSV briefly for Manchester United, go to the wrong club? Not for the club that wants to storm the world top again with coach Erik ten Hag, but for Jurgen Klopp's team that stumbles down the track, a process that is almost inevitable after all this success? It is uncertain how long it will take before reaching the summit again.
And will Virgil van Dijk, the symbol of Liverpool's rise, be a model for its decline soon? The truth is that Liverpool were beaten by Real Madrid (2-5) in the Champions League round of 16 at Anfield, and it was no coincidence. "We missed all five goals," said Klopp, downplaying the opponent's superiority.
"We are angry and disappointed, but we have to stick together now," Van Dijk said. This is the motto of a team in trouble: stick together. The tragedy is that Liverpool can no longer do that in the literal sense. While always a team with maximum mobility, with aggression and compactness. Intensity is our identity, is the motto.
pressure and counter pressure

Klopp's assistant Pepin Leanders once made it clear that Liverpool are all about pressing and counter-pressing, a method that was only seen shrapnel in the first 15 minutes. "Three players up front (Salah, Firmino, Mane) are responsible for five or six players from the opposing team. He said in 2020, a few months before the first national title in 30 years.
Those three in front were like a parachute. They catch the rain, and keep the rest dry. How different is that now. Darwin Nunez, 100m buy, is not exactly tactically Sadio Mane, the star who left for Bayern Munich. Cody Gakbo wandered off after a nice opening stage after losing. For a while it looked like he would move from PSV to Manchester United, although a potential move to United over the winter break was held up as the club was up for sale and didn't want to spend big anymore. The American owner of Liverpool Football Club just announced this week that he has no plans to sell the club.
lost quality

Due to a leaking umbrella, it rained down to the midfield where Fabinho and Henderson lost to Modric and company. Partially due to injuries, the weak Joe Gomez was involved at full back, Trent Alexander-Arnold once again proved to be vulnerable defensively, just like Van Dijk. Van Dyck often didn't have to get involved at all during peak times and was mainly able to organize and build. Now, while he's lost his quality after a serious knee injury, he sees opponents looming all over him and there's no stopping him.
Liverpool have enjoyed unprecedented success in their recent heyday, including winning the Champions League in 2019 and the Championship in 2020. Until last season they were fantastic, with two domestic cups, a Champions League final and a fantastic title battle with City. Now Liverpool stand no chance on all fronts, raising the question of whether Klopp can usher in a glorious new period after seven fantastic years at the club.
"Professional reader. Award-winning gamer. Zombie buff. Social media junkie. Bacon maven. Web scholar."